READINGS for 2006-10-07
Feast of Our Lady of the Rosary

THE VALUE OF KEEPING SHUT
. . I am ashamed of all I have said . . . ? Job 42:6

Although God?s ways are often unpredictable, I?ve noticed that He has a favorite method of teaching me the value of controlling anger and avoiding hatred. He always makes sure that when I am about a hair?s breadth away from hating a person with all my strength, He reveals to me a hidden aspect of that person, which will then make it impossible for me to abhor him or her. For instance, I would discover that a seemingly superficial person was actually a God-fearing soul devoted to hearing daily mass.
I remember a particularly stressful week at the office. I felt that the workload was too heavy because of the unreasonable decisions one of the managers was making. Every time I read her e-mail, I felt like banging my head on the keyboard. It didn?t help that she refused to listen ? no one could tell her off or oppose her commands. I told my closest friends how much I couldn?t stand to work with her.
Then, at the end of that week, I found out about her selfless acts of charity. And all I could do was kick myself for allowing my words to speak ill of her.
Until I learn how to give people the benefit of the doubt, God will continue to send misunderstood people my way. Until that time, I had better practice shutting up.Anna dG.

REFLECTION:
Are you getting mad too easily? Are you letting your words hurt your neighbor?

Father, teach me to control my tongue and judgment.

1st READING

Job 42:1-3, 5-6, 12-17

At last, some good news for Job! In reward of his faithfulness and trust, God restores his fortune and family to the point that he is even wealthier than before! His life is a lesson to us that we should never give up on our faith ? it will be worth it in the end. For us it is the glory that awaits us in heaven that is the continuing motivation. Let us pray that we will never lose sight of this final goal. Let us also pray that we will be able to avoid the temptation of lesser goods when they are placed before us on a daily basis.

1 Then Job answered the LORD and said: 2 I know that you can do all things, and that no purpose of yours can be hindered. 3 I have dealt with great things that I do not understand; things too wonderful for me, which I cannot know. 5 I had heard of you by word of mouth, but now my eye has seen you. 6 Therefore I disown what I have said, and repent in dust and ashes. 12 Thus the LORD blessed the latter days of Job more than his earlier ones. For he had fourteen thousand sheep, six thousand camels, a thousand yoke of oxen, and a thousand she-asses. 13 And he had seven sons and three daughters, 14 of whom he called the first Jemimah, the second Keziah, and the third Keren-happuch. 15 In all the land no other women were as beautiful as the daughters of Job; and their father gave them an inheritance among their brethren. 16 After this, Job lived a hundred and forty years; and he saw his children, his grandchildren, and even his great-randchildren. 17 Then Job died, old and full of years.

P S A L M

Psalm 119:66, 71, 75, 91, 125, 130

R: Lord, let your face shine on me.
66 Teach me wisdom and knowledge, for in your commands I trust. (R) 71 It is good for me that I have been afflicted, that I may learn your statutes. (R) 75 I know, O LORD, that your ordinances are just, and in your faithfulness you have afflicted me. (R) 91 according to your ordinances they still stand firm all things serve you. (R) 125 I am your servant; give me discernment that I may know your decrees. (R) 130 The revelation of your words sheds light, giving understanding to the simple. (R)
G O S P E L

Luke 10:17-24

Today is the Feast of the Holy Rosary. Let us reflect on the place of the Rosary in our lives as well as our duty to proclaim the Gospel. Perhaps we can link the two together by seeing the Rosary a s a powerful intercessory tool that we should never forget in the battle against sin and in our call to preach the Good News to the Nation. Mary, as the Mother of Jesus, has a special place in her heart for praying for the salvation of souls. Let us enlist her as a member of our army as we march forth to proclaim the Good News to the peoples of the world.

17 The seventy -two returned rejoicing, and said, ?Lord, even the demons are subject to us because of your name.? 18 Jesus said, ?I have observed Satan fall like lightning from the sky. 19 Behold, I have given you the power ?to tread upon serpents? and scorpions and upon the full force of the enemy and nothing will harm you. 20 Nevertheless, do not rejoice because the spirits are subject to you, but rejoice because your names are written in heaven.? 21 At that very moment he rejoiced [in] the holy Spirit and said, ?I give you praise, Father, Lord of heaven and earth, for although you have hidden these things from the wise and the learned you have revealed them to the childlike. Yes, Father, such has been your gracious will. 22 All things have been handed over to me by my Father. No one knows who the Son is except the Father, and who the Father is except the Son and anyone to whom the Son wishes to reveal him.? 23 Turning to the disciples in private he said, ?Blessed are the eyes that see what you see. 24 For I say to you, many prophets and kings desired to see what you see, but did not see it, and to hear what you hear, but did not hear it.?

my reflections
think: We should never give up on our faith ? it will be worth it in the end.
________________________________________________________
_________________________________________________________
God?s special verse/thought for me today________________
_________________________________________________________

T O D A Y ? S BLESSING LIST
Thank You Lord for: ____________________________________
_______________________________________________________
READ THE BIBLE IN ONE YEAR 2Maccabees 1-3
LIFE AND ITS MYSTERIES
It must have been a picture of joy and gladness: the 72 disciples (see the reflection for October 5) are now coming back triumphantly as it were from their mission. But of course Jesus at once corrects the motive for their jubilation: ?Do not rejoice so much in the fact that the devils are subject to you as that your names are inscribed in heaven.?
After making that statement, it was Jesus? turn himself to rejoice: ?I offer you grateful praise, O Father....? And then finally, he turned once again to his disciples to tell them privately, ?Blessed are the eyes that see what you see....?
It was, in other words, a succession of testimonies of joy, praise and blessing. (With God?s love, shouldn?t this be the case in our lives as well?)
The First Reading, instead, is the conclusion of the Book of Job (which we have been reading for some days now). It is a sober ending to a biblical book that is admittedly difficult to understand. Somehow the same is true with the theme itself of the book (the will of God vis-a-vis suffering): it is just as painful to accept as well. But as we read in the epilogue of the book, the Lord in the end restored Job?s fortunes. Job?s repentant and surrendering attitude before God is worth emulating.
Life, with all its joys and sorrows, its mysteries and complexities, its ups and downs ? all of life is truly always under the loving care of our Lord and our Blessed Mother. Here then is a marvelous motive for the devotion of the Holy Rosary, of which Mary is Lady and Queen. (Today, in fact, is the Memorial of our Lady of the Holy Rosary.)
May we always entrust ourselves to our Lady of the Rosary. And may she ever accompany and guide us through the mysteries of life ? with all its joys and sorrows, glories and the miseries, lights and shadows. Fr. Martin M.

REFLECTION QUESTION:
Do I always rejoice? Do I remember God?s love especially in times of tribulation?

Mother Mary, pray for me when I am weak. Help me hunger more for God.
Blessed Virgin Mary, Mother of God, pray for us.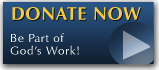 The FEAST is one of the happiest places on earth.

Click Here to find a Feast near you!
KERYGMA TV! is BACK
KERYGMA TV is on a new time slot and new channel Sundays 8 a.m. at IBC 13
Need Counseling? No Landline?
Now, you can use your mobile phone to call a friend for counseling at 09228407031. Or you may call our landlines 7266728, 7264709, 7259999 Mon-Fri 24-hrs, Sat 6am-5pm, Sun 6am-10am
BO BLOGS!
Go to Bo's Official Site and read his almost daily blog! Its not news, but thoughts and musings of Bo Sanchez. Get to know Bo in a more personal way --and find out what it means to live the life of a preacher. You get to enrich your faith as well.
DONATION
Remember to always donate your "first fruits"-not the last. Click on the "Donation" Box under the members menu - and you'll even see links to the nearest branches of the Banks where you can deposit.