READINGS for 2006-10-06
I DIDN?T SAY
?I put my hand over my mouth.? ? Job 40:4

Have you any idea how rumors are created? Rumors start with solid facts. When a simple message is passed on from one person to another, the message gets distorted. Each receiver of the message interprets it differently depending on how it was said or delivered. Check this out.
I didn?t say she broke my vase.
I didn?t say she broke my vase. (But SOMEONE else said it.)
I DIDN?T say she broke my vase. (I DEFINITELY didn?t say it.)
I didn?t SAY she broke my vase. (But I INFERRED it.)
I didn?t say SHE broke my vase. (But SOMEONE broke it.)
I didn?t say she BROKE my vase. (But she did SOMETHING to it.)
I didn?t say she broke MY vase. (She broke SOMEONE ELSE?S.)
I didn?t say she broke my VASE. (She broke SOMETHING ELSE.)
What we say and what we don?t say are both important. It is not only saying the right words at the right time but it is also controlling our desire to say what we shouldn?t. Words, once spoken, cannot be undone. Before we speak, ask, ?Is what I want to say true? Is it necessary? Is it kind?? Judith C.
REFLECTION:
Silence is golden.

Help me to know when to speak out and when to shut up.
1st READING

Job 38:1, 12-21; 40:3-5

Job recognizes that there are powers of nature and others as well that are at work in the world and his life that are beyond his control. He cannot tell the sun to alter its time of rising and setting! We have to learn to work with these powers and not against them in the sense that we will exhaust ourselves in a futile attempt to change the things we cannot change. We should use our strength to address the issues in our lives that are within our power to change, and pray for the wisdom to know the difference between the two!

1 Then the LORD addressed Job out of the storm and said: 12 Have you ever in your lifetime commanded the morning and shown the dawn its place 13 for taking hold of the ends of the earth, till the wicked are shaken from its surface? 14 The earth is changed as is clay by the seal, and dyed as though it were a garment; 15 but from the wicked the light is withheld, and the arm of pride is shattered. 16 Have you entered into the sources of the sea, or walked about in the depths of the abyss? 17 Have the gates of death been shown to you, or have you seen the gates of darkness? 18 Have you comprehended the breadth of the earth? Tell me, if you know all 19 which is the way to the dwelling place of light, and where is the abode of darkness, 20 that you may take them to their boundaries and set them on their homeward paths? 21 You know, because you were born before them, and the number of your years is great! 40: 3 Then Job answered the LORD and said: 4 Behold, I am of little account; what can I answer you? I put my hand over my mouth. 5 Though I have spoken once, I will not do so again; though twice, I will do so no more.

P S A L M

Psalm 139:1-3, 7-8, 9-10, 13-14

R: Guide me, Lord, along the everlasting way.

1 O LORD, you have probed me and you know me; 2 you know when I sit and when I stand; you understand my thoughts from afar. 3 My journeys and my rest you scrutinize, with all my ways you are familiar. (R) 7 Where can I go from your spirit? from your presence where can I flee? 8 If I go up to the heavens, you are there; if I sink to the nether world, you are present there. (R) 9 If I take the wings of the dawn, if I settle at the farthest limits of the sea, 10 even there your hand shall guide me, and your right hand hold me fast. (R) 13 Truly you have formed my inmost being; you knit me in my mother?s womb. 14 I give you thanks that I am fearfully, wonderfully made; wonderful are your works. (R)
G O S P E L

Luke 10:13-16

Given that God has offered us the gift of salvation, we hold our own destiny in our hands. Repentance is the key to accepting the gift of salvation as through it we allow the grace of God to expel all that is evil from our lives. At the same time, the Holy Spirit will empower all that is good within us to fill the void vacated by evil. What a generous and loving God we have. Could we have asked for any more than this? Perhaps we could, but I think any more would begin to compromise our freedom of choice. And we can know for sure that God is never going to do that!

13 ?Woe to you, Chorazin! Woe to you, Bethsaida! For if the mighty deeds done in your midst had been done in Tyre and Sidon, they would long ago have repented, sitting in sackcloth and ashes. 14 But it will be more tolerable for Tyre and Sidon at the judgment than for you. 15 And as for you, Capernaum, ?Will you be exalted to heaven? You will go down to the netherworld.?? 16 Whoever listens to you listens to me. Whoever rejects you rejects me. And whoever rejects me rejects the one who sent me.?

my reflections
think: We should use our strength to address the issues in our lives that are within our power to changes, and pray for the wisdom to know the difference between the two!
________________________________________________________
_________________________________________________________
God?s special verse/thought for me today________________
_________________________________________________________

T O D A Y ? S BLESSING LIST
Thank You Lord for: ____________________________________
_______________________________________________________
READ THE BIBLE IN ONE YEAR 1Maccabees 14-16
CONFRONTING OURSELVES AND OUR QUESTIONS BEFORE GOD
Jesus? denunciation of the three unbelieving lakeshore towns, and then God?s enigmatic answer finally to Job and his questions on suffering: what can we possibly make out of our liturgical readings today?
The Gospel passage invites us to look into ourselves, for the times we have somehow rejected the graces and opportunities which God sends our way. Try simply to substitute your name for ?Chorazin,? ?Bethsaida,? and ?Capernaum,? just to get the impact of Jesus? message.
The First Reading, in a similar vein, calls us to examine our relationship with God, especially vis-a-vis the sufferings we undergo in life. We are wont to question Him (and come to think of it, He probably doesn?t really mind our questions). However, we realize that His answers, just like suffering itself, don?t come easy.
If only we can truly bow down and humbly acknowledge God?s absolute majesty in our lives! We should not ?domesticate? God; we dare not be overfamiliar with Him. In fact, He may very well be most at work in those areas of our lives where we would prefer He didn?t meddle. Essential, therefore, is a truly humble, open and recipient attitude in front of Him. As Meister Eckhart said, ?To get at the core of God at His greatest, one must first get into the core of himself at his least.?
With the Lord therefore, we can take the choice and be calm, accept the tensions and be tender, endure the hurts and be happy, face the obstacles and build opportunities. Fr. Martin M.

REFLECTION QUESTION:
How do I seek answers to questions in times of crisis?

Thank You, Father, for never letting go of me even when I let go of You.
St. Bruno, abbot confessor, pray for us.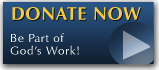 The FEAST is one of the happiest places on earth.

Click Here to find a Feast near you!
KERYGMA TV! is BACK
KERYGMA TV is on a new time slot and new channel Sundays 8 a.m. at IBC 13
Need Counseling? No Landline?
Now, you can use your mobile phone to call a friend for counseling at 09228407031. Or you may call our landlines 7266728, 7264709, 7259999 Mon-Fri 24-hrs, Sat 6am-5pm, Sun 6am-10am
BO BLOGS!
Go to Bo's Official Site and read his almost daily blog! Its not news, but thoughts and musings of Bo Sanchez. Get to know Bo in a more personal way --and find out what it means to live the life of a preacher. You get to enrich your faith as well.
DONATION
Remember to always donate your "first fruits"-not the last. Click on the "Donation" Box under the members menu - and you'll even see links to the nearest branches of the Banks where you can deposit.