READINGS for 2006-10-05
RAISE YOUR EYES
?the laborers are few? ? Luke 10:2

It was graduation day. All the students were fussing over the seating arrangements and I, as their teacher, supervised them. When everyone had settled down, found myself standing next to the Valedictorian. I asked him, ?So, you madeit all the way to the end and all the way to the top! What was your motivation??
?Sir, I want to have a good life, someday. I want to give my family everything they need in life,? he exclaimed.
I smiled. This boy had a good heart? and he loved his family dearly.
I couldn?t help hoping, though, that as he matured, the love in his heart would also grow bigger. I prayed that he too would one day see that aside from himself and his family, other people also deserved to get everything they needed in life. With his talents and skills, he could be a very effective ?laborer in the Lord?s vineyard.?
Jesus? heart was very big. He was moved by the sight of a large crowd hungry for physical, emotional and psychological nourishment. And so He acted? He gave them everything they needed. And He was able to because He raised His eyes high enough to see beyond Himself. And He raised His eyes even higher to know Who would provide.
I am inspired by this. I hope you are, too. Mike M.
REFLECTION:
?I? becomes meaningful in the presence of ?others.?

Lord, give me strength to go out of myself for the sake of others.
1st READING

Job 19:21-27

Sometimes even our friends can become the enemies of our souls if they encourage us to do something that we know to be against the will of God for us. They may not mean to be tempters but the fact is that the enemy can and does use any means that he can lay his hands on us to distract us from the path of holiness and truth. Job stands firm in his conviction not to renounce his belief in God. He cannot answer the arguments of his friends on the grounds that they make them. As for Job, he has chosen to live by faith and not the appearances of things.

21 Pity me, pity me, O you my friends, for the hand of God has struck me! 22 Why do you hound me as though you were divine, and insatiably prey upon me? 23 Oh, would that my words were written down! Would that they were inscribed in a record 24 That with an iron chisel and with lead they were cut in the rock forever! 25 But as for me, I know that my Vindicator lives, and that he will at last stand forth upon the dust; 26 [27] whom I myself shall see my own eyes, not another?s, shall behold him, 27 [26] and from my flesh I shall see God; my inmost being is consumed with longing.

P S A L M

Psalm 27:7-8, 8-9, 13-14

R: I believe that I shall see the good things of the Lord in the land of the living.

7 Hear, O LORD, the sound of my call; have pity on me, and answer me. 8 Of you my heart speaks; you my glance seeks. (R) Your presence, O LORD, I seek. 9 Hide not your face from me; do not in anger repel your servant. You are my helper cast me not off. (R) 13 I believe that I shall see the bounty of the LORD in the land of the living. 14 Wait for the LORD with courage; be stouthearted, and wait for the LORD. (R)
G O S P E L

Luke 10:1-12

It is not for us to condemn those who fail to respond to the Gospel. In John?s Gospel we are told they will condemn themselves by their own deeds and words. It is our duty to make sure that we proclaim the Gospel in the first place and thus give people the opportunity to respond to the Good News. We should not give up on a person responding in faith even if their first response is negative; at the same time, we should not nag them with the Good News. Ultimately, it is up to the Holy Spirit to dispose their hearts towards the Gospel of salvation.

1 After this the Lord appointed seventy two others whom he sent ahead of him in pairs to every town and place he intended to visit. 2 He said to them, ?The harvest is abundant but the laborers are few; so ask the master of the harvest to send out laborers for his harvest. 3 Go on your way; behold, I am sending you like lambs among wolves. 4 Carry no Money bag, no sack, no sandals; and greet no one along the way. 5 Into whatever house you enter, first say, ?Peace to this household.? 6 If a peaceful person lives there, your peace will rest on him; but if not, it will return to you. 7 Stay in the same house and eat and drink what is offered to you, for the laborer deserves his payment. Do not move about from one house to another. 8 Whatever town you enter and they welcome you, eat what is set before you, 9 cure the sick in it and say to them, ?The kingdom of God is at hand for you.? 10 Whatever town you enter and they do not receive you, go out into the streets and say, 11 ?The dust of your town that clings to our feet, even that we shake off against you.? Yet know this: the kingdom of God is at hand. 12 I tell you, it will be more tolerable for Sodom on that day than for that town.
my reflections
think: It is not for us to condemn those who fail to respond to the Gospel.
________________________________________________________
_________________________________________________________
God?s special verse/thought for me today________________
_________________________________________________________

T O D A Y ? S BLESSING LIST
Thank You Lord for: ____________________________________
_______________________________________________________
READ THE BIBLE IN ONE YEAR 1Maccabees 10-13
A PROCLAMATION AND A MISSION
?The reign of God is at hand? ? the very message announced by the 72 disciples is itself already the reality being proclaimed just by their appointment and commission by Jesus. It is a message which is certainly not an empty statement. It has its power and effectiveness. Refusal to welcome God?s Kingdom will have its consequences, and the 72 are even to dramatize it with a concrete and eloquent gesture of shaking the dust off their feet.
Because of such a potent proclamation and mission, no material things should get in the way. In this mission, peace is more important than any possessions; and, attitudes of welcome and hospitality are wonderful enhancements.
In the meantime, Jesus seemed to be overly concerned with trivial matters, with all his detailed instructions concerning what to bring, where to stay and what to do. But certainly this is not the case. He is simply empowering his disciples with the strength which comes from the harvest master. They are, after all, among the very few workers faced with an enormous harvest; and they are sent as ?lambs in the midst of wolves.?
Indeed the whole thing can be tough and even discouraging. But we, too, now go in this mission empowered and commissioned, confident that everything will be provided for and that behind us is no less than Jesus Himself. Fr. Martin M.

REFLECTION QUESTION:
What is my mission statement? Am I taking steps to fullfill it?

The strength I need comes from You, Lord. May I always remember to call on You.
St. Maria Faustina Kowalaska, virgin, visionary, pray for us.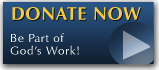 The FEAST is one of the happiest places on earth.

Click Here to find a Feast near you!
KERYGMA TV! is BACK
KERYGMA TV is on a new time slot and new channel Sundays 8 a.m. at IBC 13
Need Counseling? No Landline?
Now, you can use your mobile phone to call a friend for counseling at 09228407031. Or you may call our landlines 7266728, 7264709, 7259999 Mon-Fri 24-hrs, Sat 6am-5pm, Sun 6am-10am
BO BLOGS!
Go to Bo's Official Site and read his almost daily blog! Its not news, but thoughts and musings of Bo Sanchez. Get to know Bo in a more personal way --and find out what it means to live the life of a preacher. You get to enrich your faith as well.
DONATION
Remember to always donate your "first fruits"-not the last. Click on the "Donation" Box under the members menu - and you'll even see links to the nearest branches of the Banks where you can deposit.