READINGS for 2006-10-04
BURN YOUR BOATS
No one who sets a hand to the plow and looks to what was left behind is fit for the kingdom of God. ? Luke 9:62

A commander led his troops to the enemy?s camp. They came with their boats? it was a long journey. As they looked over the hill, they saw the enemy: their camp, their ammunition and their ships. They noticed one other thing? They were completely outnumbered. With a feeling of desperation and anxiety, the troops met to strategize for the next day. Early morning, with the troops assembled, he commanded his special forces to BURN THEIR BOATS! They were going home riding their enemy?s ships or they don?t go home at all.
In our walk with the Lord, I would experience times when the Lord would just ?burn my boats? so that I have no option but to follow His will. However, joy sets in when I?m willing to burn my ships up front to obey Him.
There is a price for a prize. The price to follow Christ and succeed in our battles will come in different forms: giving up a bad habit, a sin, a vice, relationship or something that seems to be good but is outside of his plan for me. How do I know it? You will know in time but the first step is to be willing to ?burn our boats? for Him. Ariel D.
REFLECTION:
What boats is the Lord telling you to burn?

Jesus, grant me the grace lay it all on the line for you for glory. Amen.

1st READING

Job 9:1-12, 14-16

Job refuses to curse God. Instead he places his trust in the belief that although he may not understand what God is doing with his life, he will place his trust in Him anyway! Job is truly a man of faith. His simplicity reminds me of St. Francis of Assisi whose feast day it is today. This simple poor man of the early 13th century constantly encourages us through the witness of his life to entrust everything to God and wait for His provision and will to be made known. If not today, then perhaps we will understand it better tomorrow. In any case, surely God knows what He is doing and thus can be trusted!

1 Then Job answered and said: 2 I know well that it is so; but how can a man be justified before God? 3 Should one wish to contend with him, he could not answer him once in a thousand times. 4 God is wise in heart and mighty in strength; who has withstood him and remained unscathed? 5 He removes the mountains before they know it; he overturns them in his anger. 6 He shakes the earth out of its place, and the pillars beneath it tremble. 7 He commands the sun, and it rises not; he seals up the stars. 8 He alone stretches out the heavens and treads upon the crests of the sea. 9 He made the Bear and Orion, the Pleiades and the constellations of the south; 10 he does great things past finding out, marvelous things beyond reckoning. 11 Should he come near me, I see him not; should he pass by, I am not aware of him; 12 should he seize me forcibly, who can say him nay? Who can say to him, ?What are you doing?? 14 How much less shall I give him any answer, or choose out arguments against him! 15 Even though I were right, I could not answer him, but should rather beg for what was due me. 16 If I appealed to him and he answered my call, I could not believe that he would hearken to my words.

P S A L M

Psalm 88:10-11, 12-13, 14-15

R: Let my prayer come before you, Lord.

9 [10] Daily I call upon you, O LORD; to you I stretch out my hands. 10 [11] Will you work wonders for the dead? Will the shades arise to give you thanks? (R) 11 [12] Do they declare your mercy in the grave, your faithfulness among those who have perished? 12 [13] Are your wonders made known in the darkness, or your justice in the land of oblivion? (R) 13 [14] But I, O LORD, cry out to you; with my morning prayer I wait upon you. 14 [15] Why, O LORD, do you reject me; why hide from me your face? (R)
G O S P E L

Luke 9:57-62

Jesus now tells His followers that if they want to be His disciples then they are going to have to demonstrate tremendous resolution in their own lives as He has just done. To follow Jesus properly means to put Him above all else in our lives. Nothing is more important than being a disciple of Jesus! This can be difficultto do as the examples in the Gospel illustrate. Yes, they are the extreme examples and probably not as relevant to us today as travel is much quicker and easier. But it is the principles that are all-important. Let us put them into practice in our lives today.

57 As they were proceeding on their journey someone said to him, ?I will follow you wherever you go.? 58 Jesus answered him, ?Foxes have dens and birds of the sky have nests, but the Son of Man has nowhere to rest his head.? 59 And to another he said, ?Follow me.? But he replied, ?[Lord,] let me go first and bury my father.? 60 But he answered him, ?Let the dead bury their dead. But you, go and proclaim the kingdom of God.? 61 And another said, ?I will follow you, Lord, but first let me say farewell to my family at home.? 62 [To him] Jesus said, ?No one who sets a hand to the plow and looks to what was left behind is fit for the kingdom of God.?

my reflections
think: Nothing is more important than being a disciple of Jesus!

________________________________________________________
_________________________________________________________
God?s special verse/thought for me today________________
_________________________________________________________

T O D A Y ? S BLESSING LIST
Thank You Lord for: ____________________________________
_______________________________________________________
READ THE BIBLE IN ONE YEAR 1Maccabees 7-9
THE MOST CHRIST-LIKE PERSON
Today?s well-known saint is considered the most Christ-like person since Jesus Himself. Come to think of it, this is indeed the true nature of following Christ: to acquire His attitudes, to imitate His way of life, to face up to His demands and to accept His challenges. It is certainly more than just trailing behind his footsteps. No wonder Jesus minced no words when it came to following Him, as we read in today?s Gospel. We can say that it was St. Francis of Assisi who truly exemplified the radical, lived and authentic responses to the Lord?s invitation to discipleship.
He was born in 1182, of a very wealthy family in Assisi, in the beautiful region of Umbria, Italy. It was a time of worldly decadence. Francis? family traded in luxurious textiles and expensive cloths, and he himself spent his youth pursuing mundane pleasures and adventures. At the age of 25, as he was restlessly praying in the Church of San Damiano, Jesus spoke to him from the crucifix and said, ?Francis, go and repair my Church, which you see is falling into ruins.? Thereafter, he began restoring that small chapel and giving money and clothes to the poor. He was challenged by Christ?s words, ?If you would be perfect, go, sell what you possess and give to the poor, and you will have treasure in heaven; and come, follow me.? Francis totally renounced his father?s wealth to become the ?Poverello? ? the Little Poor Man of Assisi.
His father was furious, of course, and he demanded his property back. Francis, in front of the Bishop?s palace, stripped himself naked. When his father disowned him, he simply said, ?From now on I can truly say, ?Our Father in heaven . . .??
We do not know what happened eventually to those three prospective disciples of the Lord in the Gospel. But surely, in St. Francis of Assisi, we have a marvelous example of what it truly means to follow Jesus. If we, for our part, heed and imitate his radical example, then perhaps we shall be the most ?Francis-like? persons since the man from Assisi himself. And he wouldn?t mind at all. Fr. Martin M.

REFLECTION QUESTION:
How much more like Christ have I become?

St. Francis, pray for me in my journey to imitate Christ as you imitated Him.
St. Francis of Assisi, confessor, pray for us.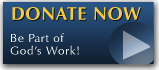 The FEAST is one of the happiest places on earth.

Click Here to find a Feast near you!
KERYGMA TV! is BACK
KERYGMA TV is on a new time slot and new channel Sundays 8 a.m. at IBC 13
Need Counseling? No Landline?
Now, you can use your mobile phone to call a friend for counseling at 09228407031. Or you may call our landlines 7266728, 7264709, 7259999 Mon-Fri 24-hrs, Sat 6am-5pm, Sun 6am-10am
BO BLOGS!
Go to Bo's Official Site and read his almost daily blog! Its not news, but thoughts and musings of Bo Sanchez. Get to know Bo in a more personal way --and find out what it means to live the life of a preacher. You get to enrich your faith as well.
DONATION
Remember to always donate your "first fruits"-not the last. Click on the "Donation" Box under the members menu - and you'll even see links to the nearest branches of the Banks where you can deposit.