READINGS for 2006-10-03
CHOOSE HUMILITY!
??He resolutely determined to journey to Jerusalem.? ? Luke 9:51

I was ready!
I wore white long sleeves and beige pants, lively paced the alley and happily waited for a tricycle. Suddenly, a truck passed by and one of its wheels jerked over a muddy pothole. The next thing I knew was that I looked like an ice drop sprinkled with chocolate.
My outfit was muddied all over.
All the tambays were hooting, ?Obet, just one word and we?ll hurt somebody!? I just smiled at them and told them to ?cool it?. I went home, took a bath again and changed my outfit.
You see I was on my way to a community as a guest speaker. Guess what the assigned topic was: ?Forgiveness!? I always believe that what I am in God?s eyes is more important than what I appear to be in front of his people.
Jesus was like that. Despite rejection by the Samaritans and temptation by some to use force, Jesus chose the humble way?He chose love?He chose sacrifice.
I was glad I did. Obet C.

REFLECTION:
Do we choose the humble way or the arrogant way?

Lord, may I not allow anyone to belittle my spirit by making me hate him.

1st READING

Job 3:1-3, 11-17, 20-23

I am sure most if not all of us have been where Job is now. That is, we have all been in a difficult situation where we wished that we had not been born or at the very least, that we did not have to go through with whatever it is that we are experiencing. Even Jesus asked for the cup of suffering to pass Him by if it were possible for this to happen! However, God rarely, if ever, listens to such prayers. Instead He provides us with the grace to see the situation through to the end. Let us never give up on God?s ability and generosity regarding helping us in our times of need.
1 Job opened his mouth and cursed his day. 2 Job spoke out and said: 3 Perish the day on which I was born, the night when they said, ?The child is a boy!? 11 Why did I not perish at birth, come forth from the womb and expire? 12 [16] Or why was I not buried away like an untimely birth, like babes that have never seen the light? 13 [12] Wherefore did the knees receive me? or why did I suck at the breasts? 14 [13] For then I should have lain down and been tranquil; had I slept, I should then have been at rest. 15 [14] With kings and counselors of the earth who built where now there are ruins. 16 [15] Or with princes who had gold and filled their houses with silver. 17 There the wicked cease from troubling, there the weary are at rest. 20 Why is light given to the toilers, and life to the bitter in spirit? 21 They wait for death and it comes not; they search for it rather than for hidden treasures, 22 rejoice in it exultingly, and are glad when they reach the grave 23 men whose path is hidden from them, and whom God has hemmed in!
P S A L M

Psalm 88:2-3, 4-5, 6, 7-8

R: Let my prayer come before you, Lord.

1 [2] O LORD, my God, by day I cry out; at night I clamor in your presence. 2 [3] Let my prayer come before you; incline your ear to my call for help. (R) 3 [4] For my soul is surfeited with troubles and my life draws near to the nether world. 4 [5] I am numbered with those who go down into the pit; I am a man without strength. (R) 5 [6] My couch is among the dead, like the slain who lie in the grave, whom you remember no longer and who are cut off from your care. (R) 6 [7] You have plunged me into the bottom of the pit, into the dark abyss. 7 [8] Upon me your wrath lies heavy, and with all your billows you overwhelm me. (R)
G O S P E L

Luke 9:51-56

It is clear that in the mind of Luke Jesus knows that Jerusalem will be a place of suffering and probably death. The resolution in Jesus heart at this time must have taken on a new depth as He continued in His Father?s will. How resolute are we in fighting the temptation of sin in our lives? Do we give in easily as soon as a little suffering comes our way or do we persevere to the final victory over temptation? Let us pray for the grace to resolve to do better the next time we are tempted to sin.

51 When the days for his being taken up were fulfilled, he resolutely determined to journey to Jerusalem, 52 and he sent messengers ahead of him. On the way they entered a Samaritan village to prepare for his reception there, 53 but they would not welcome him because the destination of his journey was Jerusalem. 54 When the disciples James and John saw this they asked, ?Lord, do you want us to call down fire from heaven to consume them?? 55 Jesus turned and rebuked them, 56 and they journeyed to another village.

my reflections
think: Even Jesus asked for the cup of suffering to pass Him by! However, God rarely, if ever, listens to such prayers. Instead He provides us with the grace to see the situation through to the end.

________________________________________________________
_________________________________________________________
God?s special verse/thought for me today________________
_________________________________________________________

T O D A Y ? S BLESSING LIST
Thank You Lord for: ____________________________________
_______________________________________________________
READ THE BIBLE IN ONE YEAR 1Maccabees 5-6
ON THE ROAD WITH JESUS
Scripture commentators note that verses 51 onward of Luke 9 mark a significant transition. At this point, Luke leaves behind Mark, as it were, as far as their material is concerned. Moreover, Luke, from this point on, follows a literary framework of a journey to Jerusalem.
This turning point is even emphasized with a detail in the narrative. It says that Jesus ?firmly resolved to proceed toward Jerusalem.? Jesus? destination is no other than the city of his solemn destiny, the place where he was to fulfill his mission of salvation. Of course a number of people follow him on the road (and in this particular instance, he also sent messengers ahead of him), and while they are traveling, Jesus tells them gradually what it takes to be a fellow traveler with him. As Richard Dillon pointed out, ?the journey is really a framework for the formation of the disciples.?
A lesson here is that of determination and purposefulness. Jesus would not have any time to waste in fighting or arguing against inhospitable Samaritans. There are better and more urgent things to do. He rebuked James and John for their impetuosity, in their suggesting divine punishment for the hostile Samaritans.
How many times have we allowed ourselves to be sidetracked in our journey with the Lord? And to think that more often than not, what deflected us from our purpose were petty things.
May we instead always spread the fragrance of charity as we travel on our way to heaven, side-by-side with Jesus. Fr. Martin M.

REFLECTION QUESTION:
How many times have we allowed ourselves to be sidetracked in our journey with the Lord?

When my attention wanders from you, Lord, call me back. Amen
Two Ewalds Martyrs, pray for us.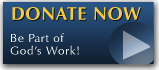 The FEAST is one of the happiest places on earth.

Click Here to find a Feast near you!
KERYGMA TV! is BACK
KERYGMA TV is on a new time slot and new channel Sundays 8 a.m. at IBC 13
Need Counseling? No Landline?
Now, you can use your mobile phone to call a friend for counseling at 09228407031. Or you may call our landlines 7266728, 7264709, 7259999 Mon-Fri 24-hrs, Sat 6am-5pm, Sun 6am-10am
BO BLOGS!
Go to Bo's Official Site and read his almost daily blog! Its not news, but thoughts and musings of Bo Sanchez. Get to know Bo in a more personal way --and find out what it means to live the life of a preacher. You get to enrich your faith as well.
DONATION
Remember to always donate your "first fruits"-not the last. Click on the "Donation" Box under the members menu - and you'll even see links to the nearest branches of the Banks where you can deposit.