READINGS for 2006-09-29
Feast of Sts. Michael, Gabriel, Raphael, Archangels
$2.3 MILLION FOR PRAYER RESEARCH?
You will see ...? John 1:50

From 2000 to 2004, the US government contributed $2.3 million to prayer research to find out answers to such questions as: When you ask God for something, does He think it over,give conditions, consult advisers?
Can prayer heal?
Does the intercession of a favorite saint? or evangelist?actually work?
According to a recent news report, critics expressed outrage that taxpayer?s money was spent to study something, which, they say, has nothing to do with science.
The news report said ?For one thing, no one is clear about what constitutes a ?dose.?
Reacting to the controversy, Rev. Raymond J. Lawrence Jr., director of pastoral care at New York-Presbyterian Hospital said: ?This whole exercise cheapens religion, and promotes an infantile theology that God is out there ready to miraculously defy the laws of nature in answer to a prayer.?
Indeed, there is no one explanation why God answers?or does not answer?our prayers, or how He does it. We can only trust Him, have faith in His promises, and that we will see greater things than He had ever done! Saintcha
REFLECTION:
The real miracle is when we do God?s will, and not God doing our will.

Father, teach us what real faith means.
1st READING
Daniel 7:9-10, 13-14 or Revelation 12:7-12

This Feast of the archangels reminds us of the role that such beings have in the plan of God as His messengers of Good News. The word ?angel? means messenger and thus it indicates the role Michael, Gabriel and Raphael in the Scriptures. In our own way let us seek to be angelic in all that we do, particularly in our commitment to be bearers of the Good News of Salvation to the world.

9 As I watched, Thrones were set up and the Ancient One took his throne. His clothing was snow bright, and the hair on his head as white as wool. His throne was flames of fire, with wheels of burning fire. 10 A surging stream of fire flowed out from where he sat. Thousands upon thousands were ministering to him, and myriads upon myriads attended him. The court was convened, and the books were opened. 13 As the visions during the night continued, I saw One like a son of man coming, on the clouds of heaven. When he reached the Ancient One and was presented before him, 14 He received dominion, glory, and kingship; nations and peoples of every language serve him. His dominion is an everlasting dominion that shall not be taken away, his kingship shall not be destroyed.
P S A L M

Psalm 138:1-2, 2-3, 4-5

R: In the sight of the angels I will sing your praises, Lord.

1 I will give thanks to you, O LORD, with all my heart, for you have heard the words of my mouth. In the presence of the angels I will sing your praise. 2 I will worship at your holy temple and give thanks to your name. (R) Because of your kindness and your truth; for you have made great above all things your name and your promise. 3 When I called, you answered me; you built up strength within me. (R) 4 All the kings of the earth shall give thanks to you, O LORD, when they hear the words of your mouth; 5 and they shall sing of the ways of the LORD ?Great is the glory of the LORD.? (R)

G O S P E L

John 1:47-51

The call of Nathanael is somewhat mysterious. It seems to have no real message behind it other than that Jesus knows Nathanael in a miraculous way. The comparison that Jesus makes when he tells Nathanael that He will see far greater demonstrations of His power than knowing him without ever seeing Him, serves as notice for the ministry of Jesus that is about to begin in earnest. It is as though Jesus says to him, ?You have not seen anything yet!? Let us pray that we too will be privileged to see the power of God at work in our lives and the lives of many others.

47 Jesus saw Nathanael coming toward him and said of him, ?Here is a true Israelite. There is no duplicity in him.? 48 Nathanael said to him, ?How do you know me?? Jesus answered and said to him, ?Before Philip called you, I saw you under the fig tree.? 49 Nathanael answered him, ?Rabbi, you are the Son of God; you are the King of Israel.? 50 Jesus answered and said to him, ?Do you believe because I told you that I saw you under the fig tree? You will see greater things than this.? 51 And he said to him, ?Amen, amen, I say to you, you will see the sky opened and the angels of God ascending and descending on the Son of Man.?

my reflections
think: Let us seek to be angelic in all that we do.
______________________________________________________
_________________________________________________________
God?s special verse/thought for me today________________
_________________________________________________________

T O D A Y ? S BLESSING LIST
Thank You Lord for: ____________________________________
_______________________________________________________
READ THE BIBLE IN ONE YEAR Zechariah 11-14
TO BE TRUE
Jesus describes Nathaniel as a man with nothing false in him. This is a tremendous compliment. I hope and pray that I will be converted to the point that this is true of me as well! I think this is one of the goals of the Holy Spirit with us all. The Holy Spirit desires that we will all be upright and true people who do not seek to hide from God or one another.
If we look at our lives carefully we will all be able to identify at least one aspect that we would like to improve. We all probably have something we want to hide from others as well. It is the latter that Nathaniel lacks according to the words of Jesus. Perhaps it is this description that swayed the Church to choose this reading for the celebration of the Archangels Gabriel, Raphael and Michael. Angels are beings who are perfectly straight. They have made their choice and are destined for obedience to God or disobedience. They cannot be converted.
It is not that we should aspire to be angels but rather to imitate their character as obedient to God?s Word whenever He calls them. As difficult as this is, it is the basis of the call to discipleship and holiness. Until we can separate ourselves from the control of the desires that lead us away from God we will never be able to approach the holiness and straightforwardness of Nathaniel. As we reflect upon the roles of the archangels, let us be reminded that reflection and good intentions must be converted into action before it will take proper root in our lives. This is the daily challenge to discipleship and holiness in its most fundamental form. When we read the lives of the saints and see the radical nature of their response to God?s call, we will begin to realize the distance we have to travel before we reach their level!
It is time for us to make the necessary decisions to take up this call to holiness in a serious and committed way. It is time for us to welcome more fully the guidance and grace of the Holy Spirit so that holiness will be a reachable goal. Let us pray that we will all accept this challenge and move forward together in the call that God places upon our lives. Fr. Steve T.

REFLECTION QUESTION:
How true am I within to the image I portray externally? Does God have a lot of work to do in my life? If so, where should we begin?

Holy Spirit, it is only by Your strength and with your guidance that I will reach the fullness of the call to holiness. I pray that I will be humble enough to recognize and work on my faults with the help of Your grace.
Sts. Michael, Gabriel and Raphael the Archangels, pray for us.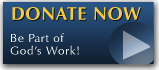 The FEAST is one of the happiest places on earth.

Click Here to find a Feast near you!
KERYGMA TV! is BACK
KERYGMA TV is on a new time slot and new channel Sundays 8 a.m. at IBC 13
Need Counseling? No Landline?
Now, you can use your mobile phone to call a friend for counseling at 09228407031. Or you may call our landlines 7266728, 7264709, 7259999 Mon-Fri 24-hrs, Sat 6am-5pm, Sun 6am-10am
BO BLOGS!
Go to Bo's Official Site and read his almost daily blog! Its not news, but thoughts and musings of Bo Sanchez. Get to know Bo in a more personal way --and find out what it means to live the life of a preacher. You get to enrich your faith as well.
DONATION
Remember to always donate your "first fruits"-not the last. Click on the "Donation" Box under the members menu - and you'll even see links to the nearest branches of the Banks where you can deposit.