READINGS for 2006-09-27
CHOOSE YOUR LOVE
Take nothing for your journey ? Luke 9:3

A king had four wives.He loved the 4th wife the most and gave her the best gifts. He also loved the 3rd wife, bringing her wherever he went. But he feared she?d leave him one day. He loved the 2nd wife next. She was kind and helpful.
Now the king?s 1st wife was his most loyal partner and had greatly contributed to his kingdom. However, he didn?t love her. He rarely spent time with her.
One day, the king fell ill and was dying.
He called on all his wives. ?Will you keep me company?? he asked them.
The 4th wife said, ?No way!? and walked out.
The 3rd wife said, ?When you die, I?m remarrying!?
The 2nd wife said, ?I?ll walk with you to the grave, but only up to there.?
Only the 1st wife said, ?I?ll go with you. No matter where you go.?
The king was stricken with grief. ?I should have loved you more!?
All of us have four wives.
Our 4th wife is our body. Our 3rd wife is our possessions. Our 2nd wife is our family and friends. And our 1st wife is our soul?the only one that will stay with us forever. Benedict S.
REFLECTION:
Have you been giving too much of your time, attention, and energy to things that will never last?

Lord, I will travel this journey with as less attachments as I can. Help me to focus on the essentials!
1st READING

Proverbs 30:5-9

These proverbs exhort us to be obedient to God?s word as it comes to us. We should not think that we could improve on it. We cannot, so the best course of action is to follow it as we receive it. Furthermore, it is wise to seek to live as simply as possible. The simpler our lives, the less likely we are to be carried off on the path of sin since its lies will be in stark contrast to the truth of the simplicity of the Gospel that we are living. Simple living is a very freeing experience as there is very little that one has to worry about when it comes to material things.

5 Every word of God is tested. He is a shield to those who take refuge in him. 6 Add nothing to his words, lest he reprove you, and you be exposed as a deceiver. 7 Two things I ask of you, deny them not to me before I die 8 Put falsehood and lying far from me, give me neither poverty nor riches; [provide me only with the food I need;] 9 Lest, being full, I deny you, saying, ?Who is the LORD?? Or, being in want, I steal, and profane the name of my God.

P S A L M

Psalm 119:29, 72, 89, 101, 104, 163

R: Your word, O Lord, is a lamp for my feet.

29 Remove from me the way of falsehood, and favor me with your law. (R) 72 The law of your mouth is to me more precious than thousands of gold and silver pieces. (R) 89 Your word, O LORD, endures forever. It is firm as the heavens. (R) 101 From every evil way I withhold my feet, that I may keep your words. (R) 104 Through your precepts I gain discernment. Therefore I hate every false way. (R) 163 Falsehood I hate and abhor; your law I love. (R)
G O S P E L

Luke 9:1-6

Jesus wants His disciples to learn what it is like to go out and entrust the care of their day to day needs to the providence of God. I have had an experience of this about 15 years ago and it was quite liberating. In our formation for the priesthood, we were sent out for a week as the Twelve were in today?s Gospel. During that time we experienced God?s providence in many and varied ways. When sharing our experiences at the end of the week, it was amazing how our faith was lifted through seeing how God truly is faithful to His promises.

1 He summoned the Twelve and gave them power and authority over all demons and to cure diseases, 2 and he sent them to proclaim the kingdom of God and to heal [the sick]. 3 He said to them, ?Take nothing for the journey, neither walking stick, nor sack, nor food, nor money, and let no one take a second tunic. 4 Whatever house you enter, stay there and leave from there. 5 And as for those who do not welcome you, when you leave that town, shake the dust from your feet in testimony against them.? 6 Then they set out and went from village to village proclaiming the good news and curing diseases everywhere.

my reflections
think: The simpler our lives, the less likely we are to be carried off on the path of sin.
_______________________________________________________
_________________________________________________________
God?s special verse/thought for me today________________
________________________________________________________

T O D A Y ? S BLESSING LIST
Thank You Lord for: ____________________________________
_______________________________________________________
READ THE BIBLE IN ONE YEAR Zechariah 1-5
THE SIMPLICITY OF IT ALL
Have you ever spent ages trying to decide what you should take with you on a trip? After packing, you are pleased that there is nothing unnecessary in your luggage. But you return home from that trip and discover that there were numerous items that you carried with you that you never used, read or wore. That?s happened to me a number of times.
Jesus tells His disciples to take very little with them when they go out to preach the Gospel. I think that Jesus has insight into my problem! I only wish He would somehow change me or give me better wisdom as to the things that I need when I travel. He does not want His disciples? lives to be cluttered with a whole lot of unnecessary belongings. This is wise as material things generally only serve to slow us down when we are on the move. While some things are necessary, we can usually survive and probably even thrive on less than we think is necessary.
The challenge for us, as it was for the original disciples of Jesus, is to entrust ourselves into the hands of God?s providence. He promises us that He will look after all of those who entrust their lives to Him. Do we really believe this with all of our hearts? Are we willing to give God a chance to demonstrate His faithfulness? I have personally experienced God?s provision when I was sent out with a companion for a week with only a spare shirt and underclothes. We had no food or money! We hitchhiked to our ppointed mission area and trusted that the Lord would provide... and He did!
While I do not recommend this for all, I think we should all be looking at ways in which we can learn to trust in the providence of God more. I think we will be surprised at the many ways He will demonstrate His faithfulness to His promises. After all, it is ultimately God?s desire for the salvation of all that we are serving; so it is in God?s interest to look after the laborers in the harvest! I, for one, do not doubt that He will not fail me in this regard. Fr. Steve T.

REFLECTION QUESTION:
Are there any areas in my life where I have to entrust myself to God?s providence? If not, I challenge you to find some ? and make it more than one or two!

Father in heaven, you are the Creator of all things and you provide for all that you have made. This is Your promise to us. Help me to grow in trusting You so that I will be more faithful in loving You and serving in Your Kingdom.

St. Vincent De Paul, confessor, pray for us.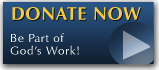 The FEAST is one of the happiest places on earth.

Click Here to find a Feast near you!
KERYGMA TV! is BACK
KERYGMA TV is on a new time slot and new channel Sundays 8 a.m. at IBC 13
Need Counseling? No Landline?
Now, you can use your mobile phone to call a friend for counseling at 09228407031. Or you may call our landlines 7266728, 7264709, 7259999 Mon-Fri 24-hrs, Sat 6am-5pm, Sun 6am-10am
BO BLOGS!
Go to Bo's Official Site and read his almost daily blog! Its not news, but thoughts and musings of Bo Sanchez. Get to know Bo in a more personal way --and find out what it means to live the life of a preacher. You get to enrich your faith as well.
DONATION
Remember to always donate your "first fruits"-not the last. Click on the "Donation" Box under the members menu - and you'll even see links to the nearest branches of the Banks where you can deposit.