READINGS for 2006-09-25
JESUS A.K.A ANDONI
Whenever you possibly can, do good to those who need it.? ? Proverbs 3: 27

My friend Andoni is one of the most selfless people I know. He doesn?t mind going out of his way to do favors for his friends. He would always say, ?Sure!?, ?Sige, ikaw pa?, or ?Ako bahala.? As if it was Jesus speaking.
One night, when I was on my way home, I ran over a security railing in Greenhills and got in trouble with the guard. Andoni and some of my friends rushed to the scene. I was very tired so he told me to just go home and he?d take care of the situation. He even called me after a few minutes to check if I got home safely.
Another time, a friend of ours borrowed and crashed his motorcycle. Andoni told him to forget the bike because he was safe and that was more important. He never asked for a single cent for the repair.
We?ve been friends for more than 14 years. I?ve seen him help a lot of people in ways an ordinary man would. The best thing about him is that he doesn?t expect anything in return. In the same way, Jesus never asks to be loved back.
My dear friend is a non-practicing Catholic and I even doubt he goes to church on Sundays but I assure you, he is armed with the word of God. Tyrone T.
REFLECTION:
Can you see Jesus through the service of your neighbor?

Lord, teach me to serve you by serving my neighbor. Give me the grace to serve you as I experience you in the works of others.
1st READING
Proverbs 3:27-34

These proverbs remind us of our duty of care to those around us. We cannot absolve ourselves of all responsibility to those who may be suffering or ?down on their luck.? The Gospels will teach us that the person who has two should give to the one who has none. In all these exhortations, the basis is fraternal love and charity. We never know when we might be on the other end of the equation looking for help rather than in the position of being able to give it. Let us be sure that we do not fall prey to the sin of ingratitude and hypocrisy in the midst of God?s blessings in our lives.

28 [27] Refuse no one the good on which he has a claim when it is in your power to do it for him. 29 [28] Say not to your neighbor, ?Go, and come again, tomorrow I will give,? when you can give at once. 30 [29] Plot no evil against your neighbor, against him who lives at peace with you. 31 [30] Quarrel not with a man without cause, with one who has done you no harm. 32 [31] Envy not the lawless man and choose none of his ways. 33 [32] To the LORD the perverse man is an abomination, but with the upright is his friendship. 34 [33] The curse of the LORD is on the house of the wicked, but the dwelling of the just he blesses. 35 [34] When he is dealing with the arrogant, he is stern, but to the humble he shows kindness.
P S A L M

Psalm 15:2-3, 3-4, 5

R: The just one shall live on your holy mountains, O Lord.

2 He who walks blamelessly and does justice; who thinks the truth in his heart 3 and slanders not with his tongue. (R) Who harms not his fellow man, nor takes up a reproach against his neighbor; 4 by whom the reprobate is despised, while he honors those who fear the LORD. 5 who lends not his money at usury and accepts no bribe against the innocent. He who does these things shall never be disturbed. (R)
G O S P E L

Luke 8:16-18

The imagery of this Gospel passage is very simple and very clear. The light that Jesus speaks about is the light of the truth of the Gospel. There is no more important light in our lives than this. As such, we must recognize the imperative to share this Good News with others. We cannot hold it to ourselves and be faithful to it in doing so. That is, by its very nature as the Good News of salvation, the Gospel must be shared and proclaimed to the people. This is our responsibility ? let us be faithful to it!

16 ?No one who lights a lamp conceals it with a vessel or sets it under a bed. Rather, he places it on a lampstand so that those who enter may see the light. 17 For there is nothing hidden that will not become visible, and nothing secret that will not be known and come to light. 18 Take care, then, how you hear. To anyone who has, more will be given, and from the one who has not, even what he seems to have will be taken away.?

my reflections
think: The Gospel must be shared and proclaimed to the people.
_______________________________________________________
_________________________________________________________
God?s special verse/thought for me today________________
_________________________________________________________

T O D A Y ? S BLESSING LIST
Thank You Lord for: ____________________________________
_______________________________________________________
READ THE BIBLE IN ONE YEAR Zephaniah 1-3
TO PROCLAIM OR NOT TO PROCLAIM
In Shakespeare?s Hamlet, Hamlet asks himself the question, ?To be or not to be!? I think that it is apt for each of us to ask ourselves whether we proclaim the Gospel through the way that we live our lives or not. Perhaps our question would be, ?To live or not to live... the Gospel of Jesus Christ?? It goes to the heart of the nature of the Gospel as a gift to be received and then shared with others. The first priority is to receive the Gospel ourselves, as without first having it, it is impossible for us to proclaim it to others! The second priority is to make the decision to live the Gospel to the full, as this is essential if our proclamation of the Gospel is going to have any real power and effectiveness.
Jesus challenges us all to reflect upon this question through the parable of the lamp. If we have a lamp we want it to shine so that all can benefit from the light and be able to do what we would probably be unable to do if left in the dark. There is no point in lighting a lamp and then covering it up with a basket or anything else. The nature or essence of a lamp?s use is for it to brighten up a dark place to make other activities possible.
The nature of the Gospel is twofold. Firstly, it brings salvation to the individual and, secondly, it demands to be shared with others. The blessing of the Gospel is great. It should not be possible for us to hide it away from the world and not share it at every possible opportunity. Our challenge then becomes one of taking up the call to share the Gospel with others. Ultimately, if we fail to do this, we reduce the effectiveness of the first part of the Gospel in our lives. It means that we have not fully allowed the Gospel to penetrate to the core of our being and bring about the desired level of conversion.
Reflect upon the lives of the saints and ask yourself what is different about them and you. I think you will agree with my answer that the saints have allowed their being to be saturated with the spirit of the God?s Word to the point that the Gospel imperative ? to live and proclaim the Good News of salvation ? is the primary focus of all that they do. Fr. Steve T.

REFLECTION QUESTION:
How can I surrender more deeply to the work of the Spirit and the power of the Gospel in my life?

Holy Spirit, I want to be a better Christian. I want to give a more powerful witness to the Gospel in my life. Help me to identify areas where I need greater conversion so that all this will be possible.
St. Ceolfrid, abbot confessor, pray for us.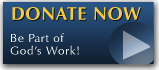 The FEAST is one of the happiest places on earth.

Click Here to find a Feast near you!
KERYGMA TV! is BACK
KERYGMA TV is on a new time slot and new channel Sundays 8 a.m. at IBC 13
Need Counseling? No Landline?
Now, you can use your mobile phone to call a friend for counseling at 09228407031. Or you may call our landlines 7266728, 7264709, 7259999 Mon-Fri 24-hrs, Sat 6am-5pm, Sun 6am-10am
BO BLOGS!
Go to Bo's Official Site and read his almost daily blog! Its not news, but thoughts and musings of Bo Sanchez. Get to know Bo in a more personal way --and find out what it means to live the life of a preacher. You get to enrich your faith as well.
DONATION
Remember to always donate your "first fruits"-not the last. Click on the "Donation" Box under the members menu - and you'll even see links to the nearest branches of the Banks where you can deposit.