READINGS for 2006-09-22
SCHIZOPHRENIC CHRISTIANITY
?You fool! What you sow is not brought to life unless it dies.? ?1 Corinthians 15: 36

I went to hear mass with a friend once. He was really nice to be with because he was a regular churchgoer and he observed all the proper etiquettes like turning his phone to silent mode, responding with a strong voice, listening attentively to the homily, and even singing with the choir.
When we left the church, I felt like there was a halo around his head. That is, until he started driving. Immediately, this saintly man started cursing at the pedestrians, honked his horn loud enough to wake the dead, and refused a child selling sampaguita with a rude gesture. Is he schizophrenic? Hardly. He?s just like many Christians who think that once the church?s obligations are over, we can simply revert to our ?normal? ways.
But being a real follower of Jesus means that we have to welcome Him into our daily life. It means letting Him change us and lead us even if we?re not in church or in prayer. It entails letting the Holy Spirit mold us into the kind of person that God wants us to be. And unless we let this happen, our faith is futile.
Welcome Christ into your daily life and experience the difference. Cez L.

REFLECTION:
Are you willing to welcome Christ into every moment of your life?

Lord, make my mind and heart whole, as you will.
1st READING

1 Corinthians 15:12-20

The resurrection of Christ from the dead is the coup de grace of God?s work of salvation. It is its crowning glory and His ultimate victory over the powers of sin and death. It is at the heart of the kerygma of the Church ? the heart of its proclamation of the Gospel. Without the resurrection, all that we believe is next to useless as it is incomplete ? missing the most vital part that makes sense of the rest of the story. Holy Spirit, I pray that my life would be a shining witness of the power of the resurrection of Christ at work in this world to bring all men and women to salvation.

12 But if Christ is preached as raised from the dead, how can some among you say there is no resurrection of the dead? 13 If there is no resurrection of the dead, then neither has Christ been raised. 14 And if Christ has not been raised, then empty [too] is our preaching. Empty, too, your faith. 15 Then we are also false witnesses to God, because we testified against God that he raised Christ, whom he did not raise if in fact the dead are
not raised. 16 For if the dead are not raised, neither has Christ been raised. 17 And if Christ has not been raised, your faith is vain. You are still in your sins. 18 Then those who have fallen asleep in Christ have perished. 19 If for this life only we have hoped in Christ, we are the most pitiable people of all. 20 But now Christ has been raised from the dead, the first fruits of those who have fallen asleep.

P S A L M

Psalm 17:1, 6-7, 8, 15

R: Lord, when your glory appears, my joy will be full.

1 Hear, O LORD, a just suit; attend to my outcry; hearken to my prayer from lips without deceit. (R) 6 I call upon you, for you will answer me, O God. Incline your ear to me; hear my word. 7 Show your wondrous mercies, O savior of those who flee from their foes to refuge at your right hand. (R) 8 Hide me in the shadow of your wings 15 But I in justice shall behold your face. On waking, I shall be content in your presence. (R)
G O S P E L
Luke 8:1-3

There seems to have been a group of women who provided for the needs of Jesus and His apostles and ministered to their needs. Whatever task God gives us to do in relation to His Kingdom, let us grasp it firmly and give all that we have to accomplishing it. No matter how insignificant our task may seem to be, it is essential to the overall working of God?s plan. If we fail to do our part, how many souls might be lost to the Kingdom of God? This is a scary question to contemplate but perhaps doing so will better motivate our service of the Gospel.

1 He journeyed from one town and village to another, preaching and proclaiming the good news of the kingdom of God. Accompanying him were the Twelve 2 and some women who had been cured of evil spirits and infirmities: Mary, called Magdalene, from whom seven demons had gone out; 3 Joanna, the wife of Herod?s steward Chuz;, Susanna; and many others who provided for them out of their resources.

my reflections
think: The resurrection of Christ from the dead is the crowning glory and ultimate victory of God over the powers of sin and death.
______________________________________________________
_________________________________________________________
God?s special verse/thought for me today________________
________________________________________________________

T O D A Y ? S BLESSING LIST
Thank You Lord for: ____________________________________
_______________________________________________________
READ THE BIBLE IN ONE YEAR Micah 5-7
BELIEVE IN GOD?S GOODNESS
We should never give in to the thought that God?s desire for us is anything less than the best. Sometimes we may not be able to understand His will. But that is due to our inability to comprehend and not because His plan is deficient. God?s love for us is unchanging and infinite. This is something we have to believe. It is not easy as, all too often, false reasoning and/or passions that are not under control obscure our understanding of the true meaning of love. What do I mean by this?
Take the example we have in the Gospels when Jesus heals a sick person. It is generally accepted that if a person is sick, then they want to get better. Yet we all know of numerous cases where people have died prematurely of one sickness or another. Where is God in the midst of such a reality? Does He really care for the sick person and all those who love that person? The answer is, ?Yes!? Our ability to see and understand what God is doing in this situation is obscured by our emotions. The promise of God is that He loves us and will bring good out of any and every situation in our lives if we love Him. (Romans 8:28) It is not so much a question of if God loves His people, but if we can open up our hearts to Him to discover how He wants to love us in all of the situations in which we find ourselves.
Jesus usually assures the sick person that His desire is to see him or her get well. It just so happens that sometimes the person is healed immediately and sometimes not. Some who are sick have to wait for their healing until the time they are welcomed into eternal life. In fact, this is the time that everyone receives full and total healing, including the purification from sin and all of its effects, so that we can enter into eternal life. Physical sickness as we experience it in this life is a part of the human condition that most people avoid. What is critical for our faith is that we are willing and able to trust in God through those experiences and allow His Spirit to draw us closer to Him through them all. Fr. Steve T.

REFLECTION QUESTION:
How well am I able to trust God when things are not going the way that I want them to in my life? Do I tend to give up on God in these situations?

Holy Spirit, I know that God will never test me beyond my ability to endure. Help me to grow in faith and trust through the difficult experience in my life. Help me to never give up on God.

St. Thomas of Villanova, bishop confessor, pray for us.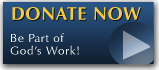 The FEAST is one of the happiest places on earth.

Click Here to find a Feast near you!
KERYGMA TV! is BACK
KERYGMA TV is on a new time slot and new channel Sundays 8 a.m. at IBC 13
Need Counseling? No Landline?
Now, you can use your mobile phone to call a friend for counseling at 09228407031. Or you may call our landlines 7266728, 7264709, 7259999 Mon-Fri 24-hrs, Sat 6am-5pm, Sun 6am-10am
BO BLOGS!
Go to Bo's Official Site and read his almost daily blog! Its not news, but thoughts and musings of Bo Sanchez. Get to know Bo in a more personal way --and find out what it means to live the life of a preacher. You get to enrich your faith as well.
DONATION
Remember to always donate your "first fruits"-not the last. Click on the "Donation" Box under the members menu - and you'll even see links to the nearest branches of the Banks where you can deposit.