READINGS for 2006-09-21
Feast of St. Matthew, apostle

ARE YOU SICK?
People who are in good health do not need a doctor; sick people do. ? Matthew 9:12

The other day I heard from a friend that one of their colleagues died of a massive heart attack at 31, leaving behind a wife and two very young children. I?ve heard of several others who died in a similar way with the same profile ? healthy looking, no symptoms, and no previous heart problems.
It?s really deceiving when you feel healthy. Nothing prompts you to go for a regular medical check up. Same thing with your teeth. You only go to the dentist when you feel pain. Chances are, by then the condition of your teeth is already bad.
The Pharisees criticized Jesus for hanging around with outcasts. Their ?holiness? might be contaminated. Little did they know that those ?scums? were entering heaven even ahead of them. These scums knew how unholy they were and how much they needed Jesus to help them straighten out their lives. Just like what is usually said of addicts ? the first step towards recovery is the acknowledgement of your addiction and the realization that you need help.
A person can not be made well if he does not think he is sick and does not seek help. Rowena L.
REFLECTION:
When was your last spiritual check-up by the Great Physician?

Remove every trace of spiritual pride in my heart, Lord.
1st READING

Ephesians 4:1-7.11-13

Sometimes we might have to let go of something of our convictions in order to preserve the unity of the Body of Christ. I do not mean to say that we should ever compromise the Gospel, but that where there are a number of different paths that are all legitimate. It may be a good thing to give way in charity in order to stop a rupture within our community. The date and time of a prayer meeting is an example of such an occasion. There is little more destructive to our Gospel witness than constant bickering between members of a community. Let us pray that love will always prevail in our relationships with others.

1 I, then, a prisoner for the Lord, urge you to live in a manner worthy of the call you have received, 2 with all humility and gentleness, with patience, bearing with one another through love, 3 striving to preserve the unity of the spirit through the bond of peace. 4 One body and one Spirit, as you were also called to the one hope of your call. 5 One Lord, one faith, one baptism. 6 One God and Father of all, who is over all and through all and in all. 7 But grace was given to each of us according to the measure of Christ?s gift. 11 And he gave some as apostles, others as prophets, others as evangelists, others as pastors and teachers, 12 to equip the holy ones for the work of ministry, for building up the body of Christ, 13 until we all attain to the unity of faith and knowledge of the Son of God, to mature manhood, to the extent of the full stature of Christ.

P S A L M

Psalm 19:2-3, 4-5

R: Their message goes out through all the earth.

1 [2] The heavens declare the glory of God, and the firmament proclaims his handiwork. 2 [3] Day pours out the word to day, and night to night imparts knowledge. (R) 3 [4] Not a word nor a discourse whose voice is not heard. 4 [5] Through all the earth their voice resounds, and to the ends of the world, their message. (R)
G O S P E L

Matthew 9:9-13

Matthew is a tax collector and as such is despised by the Jews for being a collaborator with the occupying Roman power. To the Jews, such a profession was tantamount to sin itself, hence the phrase often found in the Gospels that lumps tax collectors and sinners on the same level. Jesus will have no part of this judgment and seeks to overcome it through associating with all classes and levels of people as though such distinctions do not exist. Let us seek to live in the same way, loving all who come to us and never seeking to favor one person over another.

9 As Jesus passed on from there, he saw a man named Matthew sitting at the customs post. He said to him, ?Follow me.? And he got up and followed him. 10 While he was at table in his house, many tax collectors and sinners came and sat with Jesus and his disciples. 11 The Pharisees saw this and said to his disciples, ?Why does your teacher eat with tax collectors and sinners?? 12 He heard this and said, ?Those who are well do not need a physician, but the sick do. 13 Go and learn the meaning of the words, ?I desire mercy, not sacrifice.? I did not come to call the righteous but sinners.?

my reflections
think: Let us seek to love all who come to us and never seek to favor one person over another.
________________________________________________________
_________________________________________________________
God?s special verse/thought for me today________________
_________________________________________________________

T O D A Y ? S BLESSING LIST
Thank You Lord for: ____________________________________
_______________________________________________________
READ THE BIBLE IN ONE YEAR Micah 1-4
GOD?S CHOICE... SURPRISING
I often wonder why God chose me to become a priest. I can think of many who would have seemed to be a much better choice. I am not complaining about His choice, but there are times when I wonder what it is in me that led God to call me. Ultimately, I just have to learn to trust in His wisdom and do the best that I can with all that He entrusts to me. This will certainly make for a very exciting life as God?s will unfolds and I watch Him work His marvels in the lives of those I meet.
I am sure Matthew must have had similar musings from time to time. Tax collectors were one of the most hated people in Israel during the Roman times because they were seen to be not only corrupt, but also traitors to the Jewish nation. That?s because they were cooperating with the Roman conquerors to raise money to finance the occupation. It is not surprising that the Scriptures often couple the tax collectors with the sinners when they want to indicate the dregs of human society!
This does not stop Jesus calling Matthew to be His disciple. It does not seem to matter to Jesus what the previous occupation of any of His disciples or followers were. One of his woman companions was a prostitute. Paul was a persecutor and probably a murderer of Christians before his conversion to Christ. Many of the saints led far from perfect lives before they responded to the call to follow Jesus. Hey! We should be rejoicing in all this because it means that there is still hope for us to become saints!
The two key aspects we need to consider are hearing and responding to God?s call, and realizing that all are dependent upon the work of His grace in our lives. It is not our ability or strength that matters; it is not the environment in which we live, though that can help. It is whether or not we respond to the grace God offers us for our salvation. Every one of us is offered sufficient grace for our salvation with which we can become saints. Why is it that so few of us take up this offer to the full? Fr. Steve T.
REFLECTION QUESTION:
What is the most important desire in my life? I hope it has something to do with living out my salvation in fear and trembling of the Lord!

Father, thank you for choosing me to follow your son, Jesus. Help me to accept your generous offer of grace and to never allow myself to be distracted from the primary goal of living out the call you place upon my life.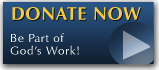 The FEAST is one of the happiest places on earth.

Click Here to find a Feast near you!
KERYGMA TV! is BACK
KERYGMA TV is on a new time slot and new channel Sundays 8 a.m. at IBC 13
Need Counseling? No Landline?
Now, you can use your mobile phone to call a friend for counseling at 09228407031. Or you may call our landlines 7266728, 7264709, 7259999 Mon-Fri 24-hrs, Sat 6am-5pm, Sun 6am-10am
BO BLOGS!
Go to Bo's Official Site and read his almost daily blog! Its not news, but thoughts and musings of Bo Sanchez. Get to know Bo in a more personal way --and find out what it means to live the life of a preacher. You get to enrich your faith as well.
DONATION
Remember to always donate your "first fruits"-not the last. Click on the "Donation" Box under the members menu - and you'll even see links to the nearest branches of the Banks where you can deposit.