READINGS for 2006-09-20
THE POINT OF IT ALL
?? the greatest of this is love.? ? 1 Corinthians 13:13
If I could summarize the Bible, in fact, if I could sum up the whole meaning of Christianity in one statement, it would be this. God loves us! Period.
You?ve heard it a thousand times and I?m saying it again. Love is the reason for all these. Love is the point of all these.
God loves us. We receive that love. We share this love to others. ?Love God. Love others.? It couldn?t be as simple, yet, as encompassing. Jesus himself summed it up that way. And why love? Because love is the greatest!
So the next time you hear a Bible-quoting memory bank preacher, check on his lovebank too. Because if it?s empty, then he?s missing the point!
Or when you see a pious kneeling church-lady who never misses a novena, but is utterly cruel to her maid, then pray for her. She might be missing the point.
Without love, we are nothing!
Don?t miss that point! Alvin B.
REFLECTION:
When you pray or attend Bible study or go to mass or serve the Lord, are you becoming a more loving person?

Oh God, don?t let me miss the point. Make me love you more. Make me love others more. Amen.

1st READING

1 Corinthians 12:31-13:13

The greatest of all virtues and fruits of the Spirit is love. If there is anything that we should be praying for other than an increase in our faith, it is love. The Scriptures even tell us that God is love and so to become more like Him it is obvious that we should be praying for the grace to grow in our ability to bring love into every situation in our lives. When people love us, let us love them in return; when they hate us, let us love them all the same; and when they are indifferent, let us love them then too! In a very real sort of way, love is the answer to all our problems in the world today.

31 Strive eagerly for the greatest spiritual gifts. But I shall show you a still more excellent way. 13: 1 If I speak in human and angelic tongues but do not have love, I am a resounding gong or a clashing cymbal. 2 And if I have the gift of prophecy and comprehend all mysteries and all knowledge; if I have all faith so as to move mountains but do not have love, I am nothing. 3 If I give away everything I own, and if I hand my body over so that I may boast but do not have love, I gain nothing. 4 Love is patient, love is kind. It is not jealous, [love] is not pompous, it is not inflated. 5 It is not rude, it does not seek its own interests, it is not quick-tempered, it does not brood over injury. 6 It does not rejoice over Wrongdoing but rejoices with the truth. 7 It bears all things, believes all things, hopes all things, endures all things. 8 Love never fails. If there are prophecies, they will be brought to nothing. If tongues, they will cease. If knowledge, it will be brought to nothing. 9 For we know partially and we prophesy partially, 10 but when the perfect comes, the partial will pass away. 11 When I was a child, I used to talk as a child, think as a child, reason as a child. When I became a man, I put aside childish things. 12 At present we see indistinctly, as in a mirror, but then face to face. At present I know partially. Then I shall know fully, as I am fully known. 13 So faith, hope, love remain. These three but the
greatest of these is love.

P S A L M

Psalm 33:2-3, 4-5, 12, 22

R: Blessed the people the Lord has chosen to be his own.

2 Give thanks to the LORD on the harp; with the tenstringed lyre chant his praises. 3 Sing to him a new song. Pluck the strings skillfully, with shouts of gladness. (R) 4 For upright is the word of the LORD, and all his works are trustworthy. 5 He loves justice and right. Of the kindness of the LORD the earth is full. (R) 12 Blessed the nation whose God is the LORD, the people he has chosen for his own inheritance. 22 May your kindness, O LORD, be upon us who have put our hope in you. (R)

G O S P E L

Luke 7:31-35

There is little more frustrating than trying to motivate someone to do something when they refuse to do it, even though they know that they should. Jesus laments the fact that it does not seem to matter what He says to the people. They will always try to find some excuse not to follow what He says or just dispute it outright! This sort of contrariness is never from the Holy Spirit. It is simply Satan trying to wrest control of our lives from the truth. Let us walk away from any apathy when it comes to responding to the call of God in our lives.
31 ?Then to what shall I compare the people of this generation? What are they like? 32 They are like children who sit in the marketplace and call to one another, ?We played the flute for you, but you did not dance. We sang a dirge, but you did not weep.? 33 For John the Baptist came neither eating food nor drinking wine, and you said, ?He is possessed by a demon.? 34 The Son of Man came eating and drinking and you said, ?Look, he is a glutton and a drunkard, a friend of tax collectors and sinners.? 35 But wisdom is vindicated by all her children.?
my reflections
think: When people love us, let us love them in return. When they hate us, let us love them all the same. And when they are indifferent, let us love them then too!
________________________________________________________
_________________________________________________________
God?s special verse/thought for me today________________
________________________________________________________

T O D A Y ? S BLESSING LIST
Thank You Lord for: ____________________________________
_______________________________________________________
READ THE BIBLE IN ONE YEAR Jonah 1-4

HOW DO I MEASURE UP TO THIS?
This text from Paul?s Letter to the Corinthians is probably one of the best known of all the chapters of Scripture. The problem seems to be in living it out. How well do we fare when we compare the way we love one another with Paul?s description of the true nature of love? One of the big problems that the world faces in trying to aspire to this ideal is overcoming the seemingly innate selfishness that plagues every person in the world.
Now, we need to have a certain level of selfishness to protect ourselves from the vagaries of others and the world. But this does not give us license to embrace selfishness as an ideal or even as some sort of underlying foundation in our lives. It is important that we reflect upon the nature of love often. If we do not, we will begin to have the Scriptural ideal watered down by the lies of the world. When that happens it is a very small step to a life of selfishness and self-focus that is inherently incapable of providing us with any real sense of fulfillment or lasting happiness.
I think the happiest person I have met was Mother Teresa. What struck me about her was the peace and joy that almost seemed to flow out of her to others. Here was a woman who had very few, if any, personal belongings and yet she was supremely happy. The only thing I can attribute this to was the fact that she lived an extraordinary life of love focused upon ministering to people who were rarely, if ever, capable of giving her anything in return. Here we find the nature of true love ? it is something that has lost itself in the total care and concern for others ? self-giving has become the main focus of life?s journey and with this there is the supreme trust that God will never let Himself be outdone in giving! The more we give to others ? the more He seems to give to us in return so that we can continue to channel it to others. I think God will be quite happy for us to enter into a competition with Him to see who can give the most in the service and love of others! Fr. Steve T.

REFLECTION QUESTION:
Am I willing to take up the challenge to try and out-give God? Maybe we do not need to do this but I think it is worth making a commitment to grow in this area.

Holy Spirit, help me to grow in my capacity to receive the love of God into my heart. Enable me to grow in loving others and sharing with them all the blessings that God has given to me.

Sts. Andrew Kim, Paul Chong and Companions, Korean martyrs, pray for us.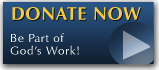 The FEAST is one of the happiest places on earth.

Click Here to find a Feast near you!
KERYGMA TV! is BACK
KERYGMA TV is on a new time slot and new channel Sundays 8 a.m. at IBC 13
Need Counseling? No Landline?
Now, you can use your mobile phone to call a friend for counseling at 09228407031. Or you may call our landlines 7266728, 7264709, 7259999 Mon-Fri 24-hrs, Sat 6am-5pm, Sun 6am-10am
BO BLOGS!
Go to Bo's Official Site and read his almost daily blog! Its not news, but thoughts and musings of Bo Sanchez. Get to know Bo in a more personal way --and find out what it means to live the life of a preacher. You get to enrich your faith as well.
DONATION
Remember to always donate your "first fruits"-not the last. Click on the "Donation" Box under the members menu - and you'll even see links to the nearest branches of the Banks where you can deposit.