READINGS for 2006-09-19
OUR MOTHERS
"The dead man sat up and began to speak, and Jesus gave him to his mother.???
Luke 7:15

Have you seen the movie Forgotten? I have recently added it to my list of personal favorites. Julianne Moore?s character, Tally, is a mother trying to find answers about
the disappearance of her son, Sam. The many twists and turns of this suspense drama bring the viewer to one focal message: a mother never forgets. It is a must-see for all mothers, I believe. It has touched me to the depths and I am not a mother (yet!).
Motherhood is a wonderful gift and unique privilege. With it though comes a host of responsibilities, sacrifices and selfless choices. Now that I am married, I am more appreciative of all that my Mommy has taught me. She is a precious gem from above. From her I learned perseverance, faithfulness, discipline, joy, making moments count, storing up memories.
Life will not be the same without her.
I praise God too for my mother?in-law. She has taught me generosity, simplicity and a rare kind of single-heartedness. She is a widow who has found her Lover in the Lord alone. Let us pause to remember our mothers or mother figures. Let us thank the Lord for His love manifest in these women. Lallaine G.

REFLECTION:
How can I honor my mother today?

Bless our mothers, Lord, in every way. Amen.

1st READING

1 Corinthians 12:12-14, 27-31

Learning how to work together can be difficult but the rewards are well worth it! God has given us different gifts for a reason. He wants us to use them for the benefit of one another as well as ourselves. In fact, I believe that the more we use our gifts for the sake of others, the stronger the gift will become and the greater the blessings for ourselves! This is not a magic formula to get rich or more blessed but the simple dynamic of grace at work in our lives.

12 As a body is one though it has many parts, and all the parts of the body, though many, are one body, so also Christ. 13 For in one Spirit we were all baptized into one body, whether Jews or Greeks, slaves or free persons, and we were all given to drink of one Spirit. 14 Now the body is not a single part, but many. 27 Now you are Christ?s body, and Individually parts of it. 28 Some people God has designated in the church to be, first, apostles; second, prophets; third, teachers; then, mighty deeds; then, gifts of healing, assistance, administration, and varieties of tongues. 29 Are all apostles? Are all prophets? Are all teachers? Do all work mighty deeds? 30 Do all have gifts of healing? Do all speak in tongues? Do all interpret? 31 Strive eagerly for the greatest spiritual gifts.

P S A L M

Psalm 100:1-2, 3, 4, 5

R: We are his people: the sheep of his flock.

1 Sing joyfully to the LORD, all you lands. 2 Serve the LORD with gladness. Come before him with joyful song. (R) 3 Know that the LORD is God; he made us, his we are. His people, the flock he tends. (R) 4 Enter his gates with thanksgiving, his courts with praise. Give thanks to him. Bless his name. (R) 5 For he is good the LORD, whose kindness endures forever, and his faithfulness, to all generations. (R)
G O S P E L

Luke 7:11-17

Quite a few people talk about experiences of dying and then coming back to life. I do not believe that they died as the Scriptures tell us that we die once and then there is judgment (Hebrews 9:27). They may have had a near death experience but that is as far as they went. This belief does not detract from the miracle that Jesus has performed ? it is still a miracle that the son is returned to full health whether he was actually dead or not! It does not lessen the power of God at work here at all. Let us pray that we will have the faith to believe that God still works such miracles today.

11 Soon afterward he journeyed to a city called Nain, and his disciples and a large crowd accompanied him. 12 As he drew near to the gate of the city, a man who had died was being carried out, the only son of his mother, and she was a widow. A large crowd from the city was with her. 13 When the Lord saw her, he was moved with pity for her and said to her, ?Do not weep.? 14 He stepped forward and touched the coffin. At this the bearers halted, and he said, ?Young man, I tell you, arise!? 15 The dead man sat up and began to speak, and Jesus gave him to his mother. 16 Fear seized them all, and they glorified God, exclaiming, ?A great prophet has arisen in our midst,? and ?God has visited his people.? 17 This report about him spread through the whole of Judea and in all the surrounding region.

my reflections
think: The more we use our gifts for the sake of others, the stronger the gift will become and the greater the blessings for ourselves!
________________________________________________________
_________________________________________________________
God?s special verse/thought for me today________________
_________________________________________________________
T O D A Y ? S BLESSING LIST
Thank You Lord for: ____________________________________
_______________________________________________________
READ THE BIBLE IN ONE YEAR Obadiah 1

THE IMPOSSIBLE IS POSSIBLE
One of the hardest experiences I have had as a priest is to give consolation to parents whose child has died. The grief of the parents is almost impossible to bear. It is difficult for me to relate to it as I have had little personal experience of death. However, we can draw at least some comfort from remembering that Jesus underwent the experience of death and knows personally what it is all about.
It is one of the great mysteries and beauties of the Incarnation that Jesus, the Son of God, took on our human flesh. In this we know that he embraced all that it means to be truly human and in so doing redeems it through his perfect sacrifice of His life. When we encounter the few instances of people being raised from the dead in the Scriptures, we are confronted with the reality of our own mortality and powerlessness. Yet Jesus is willing to embrace death for our sake even when He has clearly demonstrated that death has no power over Him by raising people from the dead.
This helps us to realize the wonder of God?s love for us. He freely embraced the specter of death, something that causes most, if not all, of us to shiver in fear or at least awe. Jesus? example demonstrates to us that we need not fear death as He has overcome it. He will help us do the same if we entrust our lives to Him. The pity or mercy that Jesus feels for the mother of the young man who has died is indicative of the mercy with which God desires to minister to us all.
The truth of the matter is that death is the last great journey that we all have to travel. We can travel in style, with faith, or we can travel with dread, without faith and trust in the mercy of God. Many of the saints could not wait to embrace death because they fully realized what it meant ? the opportunity for eternal union with God. It is this hope that ought to underpin all of our thoughts about death. Let us look forward with hope and trust that eternal life is our destiny if we live our lives with faith here on earth. Let us try to avoid falling into the trap of fearing death. Fr. Steve T.

REFLECTION QUESTION:
What is my attitude towards death? Do I live in fear of it or am I ready to embrace the call to enter into my last mortal journey and adventure?
Lord Jesus, you have taken away the sting of death and relieved it of all its power in your resurrection. I hope and pray for the grace to enter into the fullness of what this means for me when I come to share in the gift of the resurrection.

St. Januarius., bishop martyr, pray for us.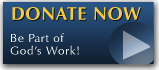 The FEAST is one of the happiest places on earth.

Click Here to find a Feast near you!
KERYGMA TV! is BACK
KERYGMA TV is on a new time slot and new channel Sundays 8 a.m. at IBC 13
Need Counseling? No Landline?
Now, you can use your mobile phone to call a friend for counseling at 09228407031. Or you may call our landlines 7266728, 7264709, 7259999 Mon-Fri 24-hrs, Sat 6am-5pm, Sun 6am-10am
BO BLOGS!
Go to Bo's Official Site and read his almost daily blog! Its not news, but thoughts and musings of Bo Sanchez. Get to know Bo in a more personal way --and find out what it means to live the life of a preacher. You get to enrich your faith as well.
DONATION
Remember to always donate your "first fruits"-not the last. Click on the "Donation" Box under the members menu - and you'll even see links to the nearest branches of the Banks where you can deposit.