READINGS for 2006-09-17
TRUE GRATITUDE
?He is near who upholds his right.? ? Isaiah 50:8

A few days before Christmas, my boss informed me the company was letting me go. They reasoned that since I was leaving the company anyway once my other plans materialized, it was best to cut ties. I was definitely not prepared for that eventuality at that time. But instead of worrying about the obvious implications being out of a job brought about, especially with amortizations, school tuition, and other payables, I found myself thanking God.
I was thankful for the four plus years I spent with the company. The work experience and the discipline gained should prepare me well for the new career challenges ahead.
I was thankful for the financial rewards that tided us over our basic needs and afforded us extra comfort.
I was thankful for the free time that was suddenly available to me. That meant more time with the kids and more time to attend to some other chores.
And, yes, I was thankful, too, knowing that the good Lord will be there to provide us in our time of need and more besides.
How faithful the Lord is to His promise that He works everything for the good of those who love Him.
Thank you, Jesus. Erwin R.

REFLECTION:
When your Plan A doesn?t work, God always has a Plan B.

Lord, I entrust to you my plans. Make straight my path always. Let me not go astray no more. Amen.

1st READING

Isaiah 50:4-9

Whenever we suffer for the sake of our faith or the Gospel it is important to remember to leave our vindication in the hands of God. That is, we should not seek our own revenge or anything similar to it. God knows what is happening in our lives and He will always grant us the grace to persevere through to the end. Let us seek to do this and leave it to our example and the work of the Holy Spirit to bring conversion to those who are persecuting us! Lord, help me to love my enemies and to pray for them.

4 The Lord GOD has given me a well-trained tongue, that I might know how to speak to the weary a word that will rouse them. Morning after morning he opens my ear that I may hear; 5 and I have not rebelled, have not turned back. 6 I gave my back to those who beat me, my cheeks to those who plucked my beard; my face I did not shield from buffets and spitting. 7 The Lord GOD is my help, therefore I am not disgraced. I have set my face like flint, knowing that I shall not be put to shame. 8 He is near who upholds my right. If anyone wishes to oppose me, let us appear together. Who disputes my right? Let him confront me. 9 See, the Lord GOD is my help. Who will prove me wrong?

P S A L M

Psalm 116:1-2, 3-4, 5-6, 8-9

R: I will walk before the Lord, in the land of the living.

1 I love the LORD because he has heard my voice in supplication, 2 because he has inclined his ear to me the day I called. (R) 3 The cords of death encompassed me; the snares of the nether world seized upon me; I fell into distress and sorrow, 4 and I called upon the name of the LORD, ?O LORD, save my life!? (R) 5 Gracious is the LORD and just. Yes, our God is merciful. 6 The LORD keeps the little ones. I was brought low, and he saved me. (R) 8 For he has freed my soul from death, my eyes from tears, my feet from stumbling. 9 I shall walk before the LORD in the lands of the living. (R)
2nd READING

James 2:14-18

What else other than faith serves to draw the best out of people in every situation. We might be able to move in generosity and love once in a while out of our own strength, however, to do so repeatedly is a sign of faith and grace at work in our lives. James wants every Christian to be a living witness by their words and deeds to the Gospel that has changed their lives. James is aware that actions speak louder than words and this is no less true when it comes to demonstrating the truth of our faith. When was the last time that I proved my faith through an action of love or generosity?
14 What good is it, my brothers, if someone says he has faith but does not have works? Can that faith save him? 15 If a brother or sister has nothing to wear and has no food for the day, 16 and one of you says to them, ?Go in peace, keep warm, and eat well,? but you do not give them the necessities of the body, what good is it? 17 So also faith of itself, if it does not have works, is dead. 18 Indeed someone might say, ?You have faith and I have works.? Demonstrate your faith to me without works, and I will demonstrate my faith to you from my works.
G O S P E L

Mark 8:27-35

The proclamation that Jesus is the Christ is Peter?s moment of glory in Mark?s Gospel. It is quickly followed by a sharp rebuke from Jesus. How this so often reflects my own life! As I look back I see moments of glory where my faith was triumphantly interspersed with moments of sin where I allowed evil to get the better of me. Lord, I pray for the grace that the former moments will far outweigh the latter in both number and character and that I will be able to carry my cross through to the point of resurrection and triumph ? eternal life with you.

27 Now Jesus and his disciples set out for the villages of Caesarea Philippi. Along the way he asked his disciples, ?Who do people say that I am?? 28 They said in reply, ?John the Baptist, others Elijah, still others one of the prophets.? 29 And he asked them, ?But who do you say that I am?? Peter said to him in reply, ?You are the Messiah.? 30 Then he warned them not to tell anyone about him. 31 He began to teach them that the Son of Man must suffer greatly and be rejected by the elders, the chief priests, and the scribes, and be killed, and rise after three days. 32 He spoke this openly. Then Peter took him aside and began to rebuke him. 33 At this he turned around and, looking at his disciples, rebuked Peter and said, ?Get behind me, Satan. You are thinking not as God does, but as human beings do.? 34 He summoned the crowd with his disciples and said to them, ?Whoever wishes to come after me must deny himself, take up his cross, and follow me. 35 For whoever wishes to save his life will lose it, but whoever loses his life for my sake and that of the gospel will save it.?

my reflections
think: We should not seek our own revenge or anything similar to it.

________________________________________________________
_________________________________________________________
God?s special verse/thought for me today________________
_________________________________________________________

T O D A Y ? S BLESSING LIST
Thank You Lord for: ____________________________________
_______________________________________________________
READ THE BIBLE IN ONE YEAR Amos 4-6
SABBATH PAUSE
My weekly time with God
THANK YOU LIST
Things to be grateful for from the past week
________________________________________________________________
________________________________________________________________
_________________________________________________________________
SPECIAL NEEDS
Things to ask God for in the coming week
________________________________________________________________
_________________________________________________________________
________________________________________________________________
HIDDEN TREASURE
Most important word God told me this week
________________________________________________________________
_________________________________________________________________
_________________________________________________________________
WHO DO YOU SAY I AM?
One of the things we very quickly realize in a life of discipleship is that the focus must be the individual?s relationship with Jesus. When it comes to growing in holiness, the initial issue is one?s personal life and not the corporate life of the community. Of course, an environment that fosters holiness will always be helpful. But even if this is lacking, the individual must still find it within his or her self to make the decision to follow the will of God.
I find it instructive that Jesus is not very interested in what ?others? have to say about who He is. Jesus wants to know what the mind of His disciples is on this matter. Jesus is challenging them to personalize all they have heard from him and not keep it at a distance in terms of what ?everyone else? thinks. Basically, this is the challenge to personally interiorize the truths of the Gospel. The same challenge faces Christians in today?s world. Are you ready to take up the challenge to reflect upon and measure up your life against the values and precepts of the Gospel?
Socrates once said, ?The unreflected life is not worth living.? It is not easy to set time aside to reflect upon the state of one?s relationship with Jesus. It requires discipline and commitment; it requires recognizing that at times it is more important to spend time ?being? in relationship with God than ?doing? so many things for Him. In the busyness of our world, this is a particular challenge?? something that is quite difficult to achieve.
One of the reasons that we find reflection difficult is its nature of challenging us personally to address the issues in our life that have to do with holiness. It is generally easier to ignore these issues and continue on the path we are traveling. However, a life of discipleship and holiness requires exactly the opposite ? a commitment to conforming our life to that of Jesus? so that we can become more like him and firmly set our lives upon the path to eternal life. Fr. Steve T.

REFLECTION QUESTION:
How often do I stop and reflect upon where my life is going? Am I willing to honestly address this question on a regular basis or do I hide from this reality for fear of the challenge that it might bring with it?

Jesus, You are the only way to the Father. You are the one who calls me to lay down my life in service of the truths of the Gospel. Help me to keep my life on track with Your will.

St. Robert Bellarmine, bishop confessor, pray for us.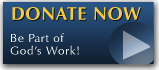 The FEAST is one of the happiest places on earth.

Click Here to find a Feast near you!
KERYGMA TV! is BACK
KERYGMA TV is on a new time slot and new channel Sundays 8 a.m. at IBC 13
Need Counseling? No Landline?
Now, you can use your mobile phone to call a friend for counseling at 09228407031. Or you may call our landlines 7266728, 7264709, 7259999 Mon-Fri 24-hrs, Sat 6am-5pm, Sun 6am-10am
BO BLOGS!
Go to Bo's Official Site and read his almost daily blog! Its not news, but thoughts and musings of Bo Sanchez. Get to know Bo in a more personal way --and find out what it means to live the life of a preacher. You get to enrich your faith as well.
DONATION
Remember to always donate your "first fruits"-not the last. Click on the "Donation" Box under the members menu - and you'll even see links to the nearest branches of the Banks where you can deposit.