READINGS for 2006-09-15
OUR MOTHER CARES
Here is your mother? ? John 19: 26

?Why do I have to pray to the Blessed Mother when I can very well talk to God?? my friend lamented. A Catholic since birth but one who only went to mass during weddings and masses for the dead, she has never been interested in the spiritual side of life. Now in her 40s, unhappily married with two sons into drugs, she feels her world has come crashing down. As I continued to talk to her about giving herself to God, I also suggested for her to ask for the Blessed Mother?s help. Because of the enormity of her problem, she had no choice but to listen to me about the Lord and what He can do for her. But asking for Mother Mary?s help was a different thing. Many people cannot understand that inasmuch as she is the Mother of Jesus, then she has the ear of Jesus, and can plead our case to Him.
Pope John Paul VI, when he became Pope, wanted to visit his native country Poland but was denied entry by the Polish government. A group of people in Poland started praying the Rosary round the clock. On the 7th day praying the Rosary, the government relented, without explanation. The Rosary worked in Poland and it can work anywhere. The Blessed Mother works hard for her children. Chelle C.
REFLECTION:
When was the last time you spoke with Mary?

Hail, Mary!
1st READING

Hebrews 5:7-9 or Proverbs 8:22-31

The author of the letter to the Hebrews affirms that Jesus learns obedience through suffering. If it is good enough for Jesus then it is good enough for me. There is no such thing as a suffering-free life! Those who preach a Gospel of blessing and no suffering for those who believe are seriously misguided! Such a position is totally unscriptural! Let us embrace whatever happens to us in our lives, good or bad, and trust that God will bring us closer to Him through whatever experiences we have.

7 In the days when he was in the flesh, he offered prayers and supplications with loud cries and tears to the one who was able to save him from death, and he was heard because of his reverence. 8 Son though he was, he learned obedience from what he suffered. 9 And when he was made perfect, he became the source of eternal salvation for all who obey him.

P S A L M

Psalm 31:2-3, 3-4, 5-6, 15-16, 20

R: Save me, O Lord, in your kindness.

1 [2] In you, O LORD, I take refuge; let me never be put to shame. In your justice rescue me. 2 [3] Make haste to deliver me! (R) Be my rock of refuge, a stronghold to give me safety. 3 [4] You are my rock and my fortress. For your name?s sake you will lead and guide me. (R) 4 [5] You will free me from the snare they set for me, for you are my refuge. 5 [6] Into your hands I commend my spirit. You will redeem me, O LORD, O faithful God. (R) 14 [15] But my trust is in you, O LORD, I say, ?You are my God.? 15 [16] In your hands is my destiny, rescue me from the clutches of my enemies and my persecutors. (R) 19 [20] How great is the goodness, O LORD, which you have in store for those who fear you, and which, toward those who take refuge in you, you show in the sight of the children of men.
G O S P E L

John 19:25-27 or Luke 2:33-35

The sorrow of Mary as she watches her Son die on the cross is beyond description. I suppose another mother might be able to empathize with her but I do not think that I will ever fully grasp the depth of her suffering or sorrow. The image of Mary holding the body of Jesus after it is taken down from the cross, Michaelangelo?s Pieta, is another picture that comes to mind on this feast day. We will all endure sorrow in this life, let us pray that it does not have to be as harrowing and sharp as that of Mary, the Mother of Jesus.

25 Standing by the cross of Jesus were his mother and his mother?s sister, Mary the wife of Clopas, and Mary of Magdalene. 26 When Jesus saw his mother and the disciple there whom he loved, he said to his mother, ?Woman, behold, your son.? 27 Then he said to the disciple, ?Behold, your mother.? And from that hour the disciple took her into his home.

my reflections
think: Those who preach a Gospel of blessing and no suffering for those who believe are seriously misguided!
________________________________________________________
_________________________________________________________
God?s special verse/thought for me today________________
_________________________________________________________

T O D A Y ? S BLESSING LIST
Thank You Lord for: ____________________________________
_______________________________________________________
READ THE BIBLE IN ONE YEAR Joel 1-3
STANDING WITH MARY
One of the enduring traits of someone who loves you is that they will not abandon you no matter how difficult the situation becomes. Fair weather friends are not true friends. Mary demonstrates the true commitment of a mother by standing beneath her son, Jesus, as He hangs on the cross. We see the unfailing love of Jesus for His mother when He commends her to John.
We celebrate today the sorrows of Mary as the Mother of the Son of God. The beginning of her mission could hardly be considered auspicious ? she had to deal with all of the problems resulting from being pregnant out of wedlock! After Jesus? birth in a stable, she had to flee to Egypt. However, the greatest of her sorrows must have been to stand by powerless as her son endured His passion and death. When I first watched Mel Gibson?s version of the Passion of the Christ, I was haunted by the look in Mary?s eyes for the duration of the film. The actress did a brilliant job in portraying the demeanor and emotions of Mary. I doubt if I have seen a better piece of acting! I think that it is important for us to empathize with Mary because it will help the full impact of the passion and death of Jesus to reach into our hearts and minds. As we see this event through the eyes and heart of a woman without sin, we will be drawn more deeply into the utter gift Jesus? sacrifice for us really is! Perhaps we will begin to understand the full meaning of His sacrifice out of love for us.
Jesus held nothing back when He died on the cross. He gave over His life into the hands of the Father and basically surrendered everything to God the Father. In Mary at the foot of the cross, we see a similar surrender to the will of God. But it was a surrender without the fullness of knowledge that Jesus had that the Father would vindicate Him in the end. Mary is not just resigned to the fact that Jesus is about to die on the cross; she is surrendered to this fact in faith. It is this faith that will see her through this darkest moment of her life. Her faith will uphold her until she hears the news of the resurrection. Fr. Steve T.

REFLECTION QUESTION:
What is my response to the difficulties I encounter in my life? Do I embrace them in faith or do I give in and give up?
Lord Jesus, You endured the suffering of your passion and death becauseYou knew there was a higher reason for them. You trusted the will of your Father. Help me to have the grace to face my own sufferings with the same sort of faith and trust in God.

St. Catherine of Genoa, widow, pray for us.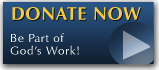 The FEAST is one of the happiest places on earth.

Click Here to find a Feast near you!
KERYGMA TV! is BACK
KERYGMA TV is on a new time slot and new channel Sundays 8 a.m. at IBC 13
Need Counseling? No Landline?
Now, you can use your mobile phone to call a friend for counseling at 09228407031. Or you may call our landlines 7266728, 7264709, 7259999 Mon-Fri 24-hrs, Sat 6am-5pm, Sun 6am-10am
BO BLOGS!
Go to Bo's Official Site and read his almost daily blog! Its not news, but thoughts and musings of Bo Sanchez. Get to know Bo in a more personal way --and find out what it means to live the life of a preacher. You get to enrich your faith as well.
DONATION
Remember to always donate your "first fruits"-not the last. Click on the "Donation" Box under the members menu - and you'll even see links to the nearest branches of the Banks where you can deposit.