READINGS for 2006-09-14
Feast of the Triumph of the Holy Cross

ATTITUDE PROBLEM
??. the people complained against God and Moses?.? ? Numbers 21:5

Negative thoughts! How destructive they can be.

Building small communities in the squatters? area can be an arduous task particularly because of the way some people think. Simple innocent questions can be interpreted with malice.
An honest assessment of facts can be distilled with a wicked ?misinterpretation? of motives so that they get hurt (their own doing) and you suddenly become a reason for complaint.
You know what I mean? Yet you give out sweat, blood, and tears to help them with their needs.
Talk about looking for bad news in a fortune cookie!
I understand now why it is taking a slow pace to establish BEC?s in this area. I admit I thought of giving up a number of times myself. In the first reading, the Lord was angry too when, after all He?d done for them, the people still complained. Yet, in His mercy, He didn?t give up and still delivered them from their punishment.
May I get my cue from the Lord, too. Cristy G

REFLECTION:
Jesus, please open the hearts and mind of wounded to accept the people trying to help them.
What negative thoughts hinder us from loving God? Surrender then now.

1st READING
Numbers 21:4-9

The cross is the central image of the Christian faith. Without Jesus? death on the cross there is no Christianity! As we celebrate the Feast of the Holy Cross today we look back to a very early ?type? or prefiguring of the role that the cross would play in God?s plan of salvation. Those who are healed of the poisonous bit of the serpents when they look upon the standard with the fiery serpent, have nothing or no one to thank except God and His mercy. They do not deserve to be healed ? God has taken them from slavery in Egypt and all that they have done is complain about one thing or another. Similarly we chose the path of sin freely and cannot demand God?s forgiveness. He gives it freely through the cross of Jesus.

4 From Mount Hor they set out on the Red Sea road, to pass by the land of Edom. But with their patience worn out by the journey, 5 the people complained against God and Moses, ?Why have you brought us up from Egypt to die in this desert, where there is no food or water? We are disgusted with this wretched food!? 6 In punishment the LORD sent among the people saraph serpents, which bit the people so that many of them died. 7 Then the people came to Moses and said, ?We have sinned in complaining against the LORD and you. Pray the LORD to take the serpents from us.? So Moses prayed for the people, 8 and the LORD said to Moses, ?Make a saraph and mount it on a pole, and if anyone who has been bitten looks at it, he will recover.? 9 Moses accordingly made a bronze serpent and mounted it on a pole, and whenever anyone who had been bitten by a serpent looked at the bronze serpent, he recovered.
P S A L M
Psalm 78:1-2, 34-35, 36-37, 38

R: Do not forget the works of the Lord!

1 Hearken, my people, to my teaching. Incline your ears to the words of my mouth. 2 I will open my mouth in a parable, I will utter mysteries from of old. (R) 34 While he slew them they sought him and inquired after God again, 35 remembering that God was their rock and the Most High God, their redeemer. (R) 36 But they flattered him with their mouths and lied to him with their tongues, 37 though their hearts were not steadfast toward him, nor were they faithful to his covenant. (R) 38 Yet he, being merciful, forgave their sin and destroyed them not; often he turned back his anger and let none of his wrath be roused. (R)
2nd READING

Philippians 2:6-11
Let us rejoice with the early Christians in the love of God manifest to us through the death of Jesus on the cross. The cross becomes the physical means of our salvation in that it represents for us the suffering and death of Jesus in a single symbol. We must never lose sight of the cross, nor can we afford to avoid it when we come across it in our lives. There will be many times when we have to face the decision of Feast of the Triumph of The Holy Cross Jesus to embrace our own cross of suffering if we want to pass through it to the resurrection. Let us pray for the grace to do this willingly and joyfully.

6 Who, though he was in the form of God, did not regard equality with God something to be grasped. 7 Rather, he emptied himself, taking the form of a slave, coming in human likeness; and found human in appearance, 8 he humbled himself, becoming obedient to death, even death on a cross. 9 Because of this, God greatly exalted him and bestowed on him the name that is above every name, 10 that at the name of Jesus every knee should bend, of those in heaven and on earth and under the earth, 11 and every tongue confess that Jesus Christ is Lord, to the glory of God the Father.
G O S P E L
John 3:13-17

Jesus prophesies that He will be lifted up just as the serpent on a standard was lifted up in the desert to bring healing to the people. As Christians let us choose to gaze upon the cross every day and draw near to it. Only through the cross of Jesus is salvation possible for us. Let us open our minds to allow the Spirit to implant this truth in our hearts so that we will never forget it. Let us live it and proclaim it without shame.

13 No one has gone up to heaven except the one who has come down from heaven, the Son of Man. 14 And just as Moses lifted up the serpent in the desert, so must the Son of Man be lifted up, 15 so that everyone who believes in him may have eternal life.? 16 For God so loved the world that he gave his only Son, so that everyone who believes in him might not perish but might have eternal life. 17 For God did not send his Son into the world to condemn the world, but that the world might be saved through him.

my reflections

think: Let us rejoice with the early Christians in the love of God manifest to us through the death of Jesus on the cross.
________________________________________________________
_________________________________________________________
God?s special verse/thought for me today________________
_________________________________________________________

T O D A Y ? S BLESSING LIST
Thank You Lord for: ____________________________________
_______________________________________________________
READ THE BIBLE IN ONE YEAR Hosea 12-14
WE HAVE THE POWER
Sometimes we look upon the cross as the source of Jesus? suffering and the shame of humanity. However, there are other sides to the cross that we can focus our attention on. I want to reflect upon the cross of Christ as the source of power we have been given to overcome evil and sin in our lives.
Jesus? death on the cross brought a definitive end to the reign of evil and sin in the world. Once and for all, Jesus put the power of sin to death. At the same time he invites us to share in His victory by taking up our cross in our lives and uniting them with His own. In this way, He can bring the victory He won personally into our lives. The cross is not just some sort of abstract concept that has its roots in a historical event nearly 2000 years ago. The power and victory of the cross is here, present in our lives, to the degree that we embrace the life of discipleship to which we are called by Christ.
The cross of Jesus does not stand apart from history as forever expressing the shame of the human race. No! Jesus, out of His great love for us, has chosen to apply its merits to our lives so that we will be made worthy to stand in the presence of God. This is possible because He offered of himself to the Father as the perfect sacrifice that takes away the sins of all people. This is something that we are called to share in by receiving its merits and contributing to its actualization in the lives of the people of God. As we live according to the fruit of eternal life won for us through the cross of Jesus, we witness to its
ongoing power in our lives and thus call others to share in its saving grace.
There is no doubt in my mind that we do not fully embrace the power that God offers us through the cross since we are still living in sin to one degree or another. If we embrace the cross fully, if we unite ourselves fully to the Jesus in His sacrifice to the Father, we would not sin anymore. Not only would we realize the immense offense our sins are to the all-holy God, we would be so inspired and galvanized into action that we would not even consider the possibility of sinning anymore! Let us pray that we will grow in this understanding and offering of ourselves to the Father in union with the offering of Christ. Fr. Steve T.

REFLECTION QUESTION:
Do I fully appreciate and appropriate the grace of the cross of Jesus in my life?
Holy Spirit, lead me into the truth of the cross of Jesus so that I will more fully live under its power and thus witness its power to others through my life. Lead me deeper into a life of sacrifice and love in imitation of Jesus Christ.

Lord Jesus Christ, pray for us.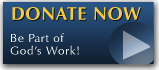 The FEAST is one of the happiest places on earth.

Click Here to find a Feast near you!
KERYGMA TV! is BACK
KERYGMA TV is on a new time slot and new channel Sundays 8 a.m. at IBC 13
Need Counseling? No Landline?
Now, you can use your mobile phone to call a friend for counseling at 09228407031. Or you may call our landlines 7266728, 7264709, 7259999 Mon-Fri 24-hrs, Sat 6am-5pm, Sun 6am-10am
BO BLOGS!
Go to Bo's Official Site and read his almost daily blog! Its not news, but thoughts and musings of Bo Sanchez. Get to know Bo in a more personal way --and find out what it means to live the life of a preacher. You get to enrich your faith as well.
DONATION
Remember to always donate your "first fruits"-not the last. Click on the "Donation" Box under the members menu - and you'll even see links to the nearest branches of the Banks where you can deposit.