READINGS for 2006-09-13
GROUNDHOG DAY
?For this world, as it is now, will not last much longer.? ? 1 Corinthians 7: 31

?Groundhog Day.? In the film, the selfcentered main character wakes up to the same day, every day. To everyone else, the day hasn?t repated. To him, all events transpire in the same manner, except those he chooses to alter. He gets the chance to do whatever he wants with no consequences to carry over into the next day. Upon realizing this, he decides to have all the fun, much of which involves sin. However, he eventually becomes sick of this situation and reaches a turning point, a change of heart, when he chooses to do good to others instead of bad. He focuses on bettering the situation of others instead of seeking his own pleasure. Every time he discovers another person?s misfortune, he plans out the next day how to alter that person?s situation for the better. Finally, the curse is broken and he wakes up to the ?real? tomorrow ? but only after exhausting every possible way to make someone else?s day better. He was granted tomorrow only when he realized the value of today.
We don?t have that. We get one shot at today and that?s all. Either spend it selfishly, or for the good of others, or we may just watch it go by. George G.
REFLECTION:
The clock is ticking. How will you spend your time?
Help me live each day... each moment for You.
1st READING

1 Corinthians 7:25-31

Paul?s recommendation that people remain celibate if they can, comes from his desire to see the Gospel proclaimed to the nations and his belief that a celibate person is more available for ministry than a married person who has a spouse and family. Paul?s reasoning is quite sound. He is not anti-marriage in any shape or form! He would be the first to admit that without marriages there would be no new people to take up the Gospel proclamation in future generations. Let us admire the zeal of Paul and his commitment to the Gospel and look to see what we can do in trying to emulate his fervor.
25 Now in regard to virgins, I have no commandment from the Lord, but I give my pinion as one who by the Lord?s mercy is trustworthy. 26 So this is what I think best because of the present distress: that it is a good thing for a person to remain as he is. 27 Are you bound to a wife? Do not seek a separation. Are you free of a wife? Then do not look for a wife. 28 If you marry, however, you do not sin, nor does an unmarried woman sin if she marries. But such people will experience affliction in their earthly life, and I would like to spare you that. 29 I tell you, brothers, the time is running out. From now on, let those having wives act as not having them, 30 those weeping as not weeping, those rejoicing as not rejoicing, those buying as not owning, 31 those using the world as not using it fully. For the world in its present form is passing away.

P S A L M

Psalm 45:11-12, 14-15, 16-17

R: Listen to me, daughter; see and bend your ear.

10 [11] Hear, O daughter, and see; turn your ear, forget your people and your father?s house. 11 [12] So shall the king desire your beauty; for he is your lord, and you must worship him. (R) 13 [14] All glorious is the king?s daughter as she enters; her raiment is threaded with spun gold. 14 [15] In embroidered apparel she is borne in to the king; behind her the virgins of her train are brought to you. (R) 15 [16] They are borne in with gladness and joy; they enter the palace of the king. 16 [17] The place of your fathers your sons shall have. You shall make them princes through all the land.
G O S P E L

Luke 6:20-26

Luke?s Gospel is probably written to a people who were materially poor and, hence, the very plain statements regarding the blessings of such people. It also explains why Luke reports Jesus as being quite harsh with the rich, challenging them to ensure that they use their wealth well or they may find that they are excluded from the Kingdom of Heaven through their lack of care for their less fortunate brothers and sisters around them. We do well to remember that all we have is not really our own but gifts from God to be used for the benefit of all and not just ourselves.


20 And raising his eyes toward his disciples he said: ?Blessed are you who are poor, for the kingdom of God is yours. 21 Blessed are you who are now hungry, for you will be satisfied. Blessed are you who are now weeping, for you will laugh. 22 Blessed are you when people hate you, and when they exclude and insult you, and denounce your name as evil on account of the Son of Man. 23 Rejoice and leap for joy on that day! Behold, your reward will be great in heaven. For their ancestors treated the prophets in the same way. 24 But woe to you who are rich, for you have received your consolation. 25 But woe to you who are filled now, for you will be hungry. Woe to you who laugh now, for you will grieve and weep. 26 Woe to you when all speak well of you, for their ancestors treated the false prophets in this way.?
my reflections
think: We do well to remember that all we have is not really our own but gifts from God to be used for the benefit of all and not just ourselves.
________________________________________________________
_________________________________________________________
God?s special verse/thought for me today________________
________________________________________________________

T O D A Y ? S BLESSING LIST
Thank You Lord for: ____________________________________
_______________________________________________________
READ THE BIBLE IN ONE YEAR Hosea 9-11
BLESSINGS AND CURSES
Humanity, being what it is, is seemingly caught betwixt and between ? unable to completely measure up to God?s demands of perfection, yet at the same time not totally given in to sin and evil. There seems to be a sort of incapacity to totally align ourselves to the way of Christ. If this is the case, then the absolute language of blessings and curses needs to be nderstood in a nuanced form as an ideal that we seek to follow knowing that we will probably fall short of it often. This is not an excuse for mediocrity or a justification of sin! We must still strive to eliminate both of these weaknesses from our lives.
What I am calling for is for us to treat one another with mercy. We must never forget that our God is a God of mercy and love. He does not only stand on our results and His Law. He understands our human condition because He has experienced it in the person of His Son, Jesus. Let us remember that God calls us to perfection but He fully understands that the path to perfection is a long journey that will take us many years, even a lifetime! He does not demand perfection tomorrow, though it would be good if we were able to produce it so quickly!
John Henry Cardinal Newman, among many of the saints, had a very good understanding of the way in which the spiritual life was a journey towards perfection. He talked about the concept of a ?messy Church.? What he means by this is that we are a Church undergoing growth and change all the time ? including growth in personal holiness. We cannot expect everyone to be perfect all of the time! That is what we live and hope for; what we are working towards. It is not the reality here and now ? it is the promise of what heaven will be like in eternal life. Fr. Steve T.
REFLECTION QUESTION:
Do I place unrealistic expectations on others or myself? How can I better understand the process by which we all grow in holiness each day?

Holy Spirit, help me to grow in holiness today. Help me to overcome the sin in my life and to form habits of virtue rather than habits of vice. Help me to be realistic with the expectations that I have for both others and myself.

St. John Chrysostom, bishop confessor, pray for us.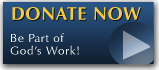 The FEAST is one of the happiest places on earth.

Click Here to find a Feast near you!
KERYGMA TV! is BACK
KERYGMA TV is on a new time slot and new channel Sundays 8 a.m. at IBC 13
Need Counseling? No Landline?
Now, you can use your mobile phone to call a friend for counseling at 09228407031. Or you may call our landlines 7266728, 7264709, 7259999 Mon-Fri 24-hrs, Sat 6am-5pm, Sun 6am-10am
BO BLOGS!
Go to Bo's Official Site and read his almost daily blog! Its not news, but thoughts and musings of Bo Sanchez. Get to know Bo in a more personal way --and find out what it means to live the life of a preacher. You get to enrich your faith as well.
DONATION
Remember to always donate your "first fruits"-not the last. Click on the "Donation" Box under the members menu - and you'll even see links to the nearest branches of the Banks where you can deposit.