READINGS for 2006-09-08
Feast of the Birth of the Virgin Mary
HONORING MARY
Of her was born Jesus who is called the Messiah. ? Matthew 1:16

When Cory Aquino called for the resignation of President Gloria Arroyo during the political crisis last year, Justice Secretary Raul Gonzalez censured her. He said Cory should fix the love affairs of her youngest daughter, Kris, rather than the affairs of state. Immediately, politicians crossed party lines to slam Gonzalez for his egregious comment.
In a strongly matriarchal country like ours, people do not take slandering someone else?s mother lightly. That?s why it?s sad that many non-Catholic Christians in the Philippines speak ill of Mary. And we Catholics should come to the defense of Mary when others speak ill of her.
Some non-Catholics accuse us of idolatry. They say she is not the Mother of God but the Mother of Jesus. (Hello? Isn?t that the same?) They say she is only human like us.
I beg to disagree. First, we don?t worship Mary but revere and honor her as the Mother of Christ. And yes, while she is a human, no one can change the fact that God personally chose her to bring His Son into the world. If only for that, she deserves a place of respect and honor in our hearts. She is indeed ?blessed among women.? Today, let?s honor our Mother who celebrates her birthday. Rissa S.
REFLECTION:
What gift can I give Mary on her birthday?
Dear Mother Mary, thank you for your maternal care and protection. Thank you for interceding for me to Jesus, your Son.
1st Reading

Micah 5:1-4 or Romans 8:28-30

There are many feasts of the Blessed Virgin in the Church?s calendar because of her central role in the life of Jesus. Mary?s obedience to the Father?s will is a singular moment of grace in human history that is surpassed by few others. It is only right to honor and celebrate her life as she stands as an example for us to follow for the life of Jesus. Jesus has given her to us as our Mother and she is proclaimed Mother of the Church. She was there at Pentecost when the Holy Spirit descended upon the Apostles. Let us ask her to pray for us that we might have the grace to follow God?s will just as she did 2000 years ago.

1 You, Bethlehem-Ephrathah too small to be among the clans of Judah, from you shall come forth for me one who is to be ruler in Israel; whose origin is from of old, from ancient times. 2 (Therefore the Lord will give them up, until the time when she who is to give birth has borne, and the rest of his brethren shall return to the children of Israel.) 3 He shall stand firm and shepherd his flock by the strength of the LORD, in the majestic name of the LORD, his God; and they shall remain, for now his greatness shall reach to the ends of the earth. 4 He shall be peace.

P S A L M

Psalm 13:6, 6

R: With delight I rejoice in the Lord.

5 [6] Though I trusted in your mercy. Let my heart rejoice in your salvation. (R) Let me sing of the LORD, ?He has been good to me.? (R)
G O S P E L

Matthew 1:1-16.18-23

Matthew?s genealogy of Jesus traces Joseph?s line back to Abraham via David and many other generations. In doing this, he situates Jesus clearly within the House of David, the house in which the Messiah was expected. Our roots are important to us as they give us an idea of our origins. This can help us understand why we are the people we are as we can learn about the events that formed the characters of our ancestors and thus contributed to the pool of genes from which we were born. Just as sin can be passed from generation to generation, so can good character traits as well. Let us pray that we will have more of the latter than the former.

1 The book of the genealogy of Jesus Christ, the son of David, the son of Abraham. 2 Abraham became the father of Isaac, Isaac the father of Jacob, Jacob the father of Judah and his brothers. 3 Judah became the father of Perez and Zerah, whose mother was Tamar. Perez became the father of Hezron, Hezron the father of Ram, 4 Ram the father of Amminadab. Amminadab became the father of Nahshon, Nahshon the father of Salmon, 5 Salmon the father of Boaz, whose mother was Rahab. Boaz became the father of Obed, whose mother was Ruth. Obed became the father of Jesse, 6 Jesse the father of David the king. David became the father of Solomon, whose mother had been the wife of Uriah. 7 Solomon became the father of Rehoboam, Rehoboam the father of Abijah, Abijah the father of Asaph. 8 Asaph became the father of Jehoshaphat, Jehoshaphat the father of Joram, Joram the father of Uzziah. 9 Uzziah became the father of Jotham, Jotham the father of Ahaz, Ahaz the father of Hezekiah. 10 Hezekiah became the father of Manasseh, Manasseh the father of Amos, Amos the father of Josiah. 11 Josiah became the father of Jechoniah and his brothers at the time of the Babylonian exile. 12 After the Babylonian exile, Jechoniah became the father of Shealtiel, Shealtiel the father of Zerubbabel, 13 Zerubbabel the father of Abiud. Abiud became the father of Eliakim, Eliakim the father of Azor, 14 Azor the father of Zadok. Zadok became the father of Achim, Achim the father of Eliud, 15 Eliud the father of Eleazar. Eleazar became the father of Matthan, Matthan the father of Jacob, 16 Jacob the father of Joseph, the husband of Mary. Of her was born Jesus who is called the Messiah. 18 Now this is how the birth of Jesus Christ came about. When his mother Mary was betrothed to Joseph, but before they lived together, she was found with child through the Holy Spirit. 19 Joseph her husband, since he was a righteous man, yet unwilling to expose her to shame, decided to divorce her quietly. 20 Such was his intention when, behold, the angel of the Lord appeared to him in a dream and said, ?Joseph, son of David, do not be afraid to take Mary your wife into your home. For it is through the holy Spirit that this child has been conceived in her. 21 She will bear a son and you are to name him Jesus, because he will save his people from their sins.? 22 All this took place to fulfill what the Lord had said through the prophet: 23 ?Behold, the virgin shall be with child and bear a son, and they shall name him Emmanuel,? which means ?God is with us.?
my reflections
think: Our roots are important to us as they give us an idea of our origins.
________________________________________________________
_________________________________________________________
God?s special verse/thought for me today________________
_________________________________________________________

T O D A Y ? S BLESSING LIST
Thank You Lord for: ____________________________________
_______________________________________________________
READ THE BIBLE IN ONE YEAR Daniel 7-9
THE BLESSING OF THE GIFT OF LIFE
Birthdays are a funny reality. When we are young we cannot wait for the next one so that we can grow up and take greater control of our lives. However, when we are older we rue the fact that each birthday means that we are aging and our abilities and capacities to do things begin to suffer.
I think it is interesting that we choose to celebrate the birthday of Mary, the Mother of Jesus, as we have no idea when it actually occurred! I think that this suggests to us something of the importance we see in the role of Mary in the work of salvation. In honoring her on her birthday, in celebrating the day when she was given the gift of life by God, we remember that God chose her for a certain purpose and thankfully she was up to the task. She was willing to be obedient to God?s will.
As each of us celebrates our birthdays each year how, do we reflect upon this event? Are we truly thankful to God for the gift of life or do we tend to take it for granted? The gift of life is a gift that opens for us a wide vista of opportunities of which a relative few are completely pleasing to God. Mary, the model disciple, sets an example for us of obedience to God?s will that is virtually perfect. It is an extremely difficult act to follow but nevertheless one we ought to aspire to at every possible opportunity.
Mary stands before us as a woman of many roles and characteristics. The primary one for me is her discipleship and thus I like to think that on her birthday I can offer her the gift of a renewed commitment to following her son, Jesus as His disciple. I am sure that Mary would appreciate this gift as any mother would the gift of an obedient child. Let us consider this possibility as our gift to Mary this year.
One final point to consider could be our relationship with Mary itself. How do I see Mary and her role in my life? She is a model of discipleship but she is also a powerful intercessor. What son is able to refuse the repeated request of his mother? Let us then ask Mary to intercede for us particularly when it comes to the important decisions of our lives. I am sure that Jesus will listen to her and heed her prayers.
Fr. Steve T.
REFLECTION QUESTION:
What place does Mary have in my spiritual devotions and exercises?
Lord Jesus, help me to increase in my love for Your mother. Open me up to the wonders and blessings of having such a powerful intercessor in heaven and also to the inspiration that her obedient response to the Father?s will has on my life.
Blessed Virgin Mary, Mother of God, pray for us.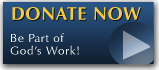 The FEAST is one of the happiest places on earth.

Click Here to find a Feast near you!
KERYGMA TV! is BACK
KERYGMA TV is on a new time slot and new channel Sundays 8 a.m. at IBC 13
Need Counseling? No Landline?
Now, you can use your mobile phone to call a friend for counseling at 09228407031. Or you may call our landlines 7266728, 7264709, 7259999 Mon-Fri 24-hrs, Sat 6am-5pm, Sun 6am-10am
BO BLOGS!
Go to Bo's Official Site and read his almost daily blog! Its not news, but thoughts and musings of Bo Sanchez. Get to know Bo in a more personal way --and find out what it means to live the life of a preacher. You get to enrich your faith as well.
DONATION
Remember to always donate your "first fruits"-not the last. Click on the "Donation" Box under the members menu - and you'll even see links to the nearest branches of the Banks where you can deposit.