READINGS for 2006-09-04
IT?S ABOUT HIM
...so that your faith my might not rest on human wisdom... -- 1 Corinthians 2:5

It was barely three hours before my talk and I couldn?t find the topics, the outline and the words to speak. I tried preparing but it was not happening. Something was missing.
This time, I prayed with more focus and fervor and asked the Lord and His Spirit to help me. ?Give me the words to speak? Grant me the convincing power of the Holy Spirit? May all these be for your glory.? The most amazing things always happen.
A burst of wisdom, a surge of inspiration would just flow. Suddenly, the words would just come out and I wondered where did that come from? People touched and a feeling of fulfillment comes over me. I know it was the Lord. He answered my prayer.
I realized that when I serve or speak. It?s not about me, but about Him and the people that God cares for. In doing the work he assigns me to do I must be a good steward but I should allow Him to complete the task. Ariel D.
REFLECTION:
When I keep the Lord in sight, somehow things happen.

Continue to remind me, Lord, that all I do is for You.
1st READING
1 Corinthians 2:1-5

Paul knows that it is absolutely futile to rely upon his own abilities or prowess when proclaiming the Gospel. Yes, he needs to put his talents and zeal at the disposal of the Holy Spirit. But the effectiveness of His proclamation of the Gospel ultimately rests upon whether or not the Holy Spirit is at work in what he says and does. Without the Holy Spirit, there can be no change in peoples? lives. This is why humility is very important in a preacher. St. Teresa of Avila goes even further in saying that without humility, it is impossible to even begin the spiritual walk towards God. Lord, help me to learn from the wisdom of those who knew You so well.

1 When I came to you, brothers, proclaiming the mystery of God, I did not come with sublimity of words or of wisdom. 2 For I resolved to know nothing while I was with you except Jesus Christ, and him crucified. 3 I came to you in weakness and fear and much trembling, 4 and my message and my proclamation were not with persuasive [words of] wisdom, but with a demonstration of spirit and power, 5 so that your faith might rest not
on human wisdom but on the power of God.

P S A L M

Psalm 119:97, 98, 99, 100, 101, 102

R: Lord, I love your commands.

97 How I love your law, O LORD! It is my meditation all the day. (R) 98 Your command has made me wiser than my enemies, for it is ever with me. (R) 99 I have more understanding than all my teachers when your decrees are my meditation. (R) 100 I have more discernment than the elders, because I observe your precepts. (R) 101 From every evil way I withhold my feet, that I may keep your words. (R) 102 From your ordinances I turn not away, for you have instructed me. (R)
G O S P E L

Luke 4:16-30

Jesus links His ministry with that which was promised many centuries before in the prophecies of Isaiah and others. He clearly sees Himself within the ambit of the Messianic prophecies. This should help us to understand something of how Jesus sees His ministry and its relationship to the Jewish faith. Jesus is a Jew and never denies this fact. However, I think that He takes His Jewish blood to a new level, the one that His Father desires. In doing so, He challenges those around Him to rethink their categories and actions. Let us never be afraid of change as long as the Holy Spirit is calling for it.

16 He came to Nazareth, where he had grown up, and went according to his custom into the synagogue on the sabbath day. He stood up to read 17 and was handed a scroll of the prophet Isaiah. He unrolled the scroll and found the passage where it was written: 18 ?The Spirit of the Lord is upon me, because he has anointed me to bring glad tidings to the poor. He has sent me to proclaim liberty to captives and recovery of sight to the blind, to let the oppressed go free, 19 and to proclaim a year acceptable to the Lord.? 20 Rolling up the scroll, he handed it back to the attendant and sat down, and the eyes of all in the synagogue looked intently at him. 21 He said to them, ?Today this scripture passage is fulfilled in your hearing.? 22 And all spoke highly of him and were amazed at the gracious words that came from his mouth. They also asked, ?Isn?t this the son of Joseph?? 23 He said to them, ?Surely you will quote me this proverb, ?Physician, cure yourself,? and say, ?Do here in your native place the things that we heard were done in Capernaum.?? 24 And he said, ?Amen, I say to you, no prophet is accepted in his own native place. 25 Indeed, I tell you, there were many widows in Israel in the days of Elijah when the sky was closed for three and a half years and a severe famine spread over the entire land. 26 It was to none of these that Elijah was sent, but only to a widow in Zarephath in the land of Sidon. 27 Again, there were many lepers in Israel during the time of Elisha the prophet; yet not one of them was cleansed, but only Naaman the Syrian.? 28 When the people in the synagogue heard this, they were all filled with fury. 29 They rose up, drove him out of the town, and led him to the brow of the hill on which their town had been built, to hurl him down headlong. 30 But he passed through the midst of them and went away.

my reflections

think: Without the Holy Spirit, there can be no change in peoples? lives.
________________________________________________________
_________________________________________________________
God?s special verse/thought for me today________________
________________________________________________________

T O D A Y ? S BLESSING LIST
Thank You Lord for: ____________________________________
_______________________________________________________
READ THE BIBLE IN ONE YEAR Ezekiel 45-48
BEING A LIVING EXAMPLE
Sometimes it can be difficult to make the right choices because it means standing out from the crowd. I have every sympathy with this sort of reaction as I remember it all too well in my teenage years when I was faced with such decisions. Unfortunately, I cannot say that I made the right and heroic choice every time.
But it is not only young people who are faced with these sorts of decisions. We come across them regularly until the day we die and stand before God in judgment. One of the things that seems to happen, though, is that once we begin to set our lives on a particular path, the decisions become easier a second or third time around. Unfortunately this is just true for the bad decisions we have made as well as the good ones! Talk about developing habits.
The good news is that it is never too late to cultivate good habits. Jesus calls us to live the truths that we believe when He tells us that He is the living fulfillment of the prophecy from the Prophet Isaiah. I believe that we should hear such words as a call to rally behind Jesus in living out the truths of the Gospel and thus becoming living witnesses of the Good News. It will not be easy to do this. We have the history of the martyrs of the Church to remind us of the challenges that will confront us. Nevertheless, let us take courage and make a stand for all that is true and right. I want life to be remembered for something good and not just consigned to the scrap heap of history. I don?t want to be another person who succumbed to the temptations of the world and whose life was wasted in the fruitless pursuit of worldly goods that always failed to fulfill me. This is a big call for us to embrace, but it is one that will give the greatest possible meaning to our lives and also the opportunity to leave an example of a life worth following.
I believe that we should all aspire to be saints and thus be willing to pay the price that will allow us to reach such an exalted height. I do not want fame in the eyes of the world but the confidence to be able to stand before God at the end of my life. I want to be able say to Him, ?God, I have lived a full happy life because I lived it for you and for what I believed to be truth.? Fr. Steve T.

REFLECTION QUESTION:
What is the greatest dream of your life? What is the focal point of this dream life here on earth or your future life in heaven?

Holy Spirit, I hope and pray that You will inspire me from within so that I will live my life for You and not for the world. I pray for the grace to be a saint and living witness to the beauty and truth of the Gospels.
St. Rose of Viterbo, virgin, pray for us.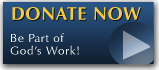 The FEAST is one of the happiest places on earth.

Click Here to find a Feast near you!
KERYGMA TV! is BACK
KERYGMA TV is on a new time slot and new channel Sundays 8 a.m. at IBC 13
Need Counseling? No Landline?
Now, you can use your mobile phone to call a friend for counseling at 09228407031. Or you may call our landlines 7266728, 7264709, 7259999 Mon-Fri 24-hrs, Sat 6am-5pm, Sun 6am-10am
BO BLOGS!
Go to Bo's Official Site and read his almost daily blog! Its not news, but thoughts and musings of Bo Sanchez. Get to know Bo in a more personal way --and find out what it means to live the life of a preacher. You get to enrich your faith as well.
DONATION
Remember to always donate your "first fruits"-not the last. Click on the "Donation" Box under the members menu - and you'll even see links to the nearest branches of the Banks where you can deposit.