READINGS for 2006-09-03
SPIRITUAL HYGIENE
?Nothing that enters one from the outside that can defile a person but the things that come from within that defiles.? ? Mark 7:15
The foreigner exclaimed, ?Ah, Filipinos are very clean!? And he said this every time the Pinoy does the dipping, dripping and eating of the pandesal, ?Ah, Filipinos are very clean!?
When the Pinoy finished his pandesals, the foreigner saw that the coffee was drunk by this supposedly clean creature! He blurted out, ?O my, Filipinos are gross! Very dirty!?
We often see and memorized the slogan, ?Cleanliness is next to godliness.? Given the right perspective this is very true. Outward cleanliness is nothing compared to internal hygiene. The real ?bad breath? is the person who gossips and slanders a lot. The real ?smelly? person is the one who keeps on accumulating sin and unforgiveness in his heart.
Let us then have regular confessions and counseling as much as we take a bath and brush our teeth.
Only then can we claim ?we are the aroma of Christ among those who are being saved.? (2 Corinthians 2:15) Obet C.
REFLECTION:
When was the last time we confessed? The last time we forgave or reconciled with somebody?
When was the last time we confessed? The last time we forgave or reconciled with somebody?
1st READING
Deuteronomy 4:1-2, 6-8

The wise person will always seek to learn from those who have traveled a particular path before him or her. If we consider something like climbing Mount Everest, it is obvious that we should learn from the experiences of those who have already conquered the mountain. The same is true of the spiritual life.The Church has many teachings and traditions that help us discover the path that God has set for us. Just as important are the examples of the lives of the saints. Let us seek to imitate their obedience and holiness as we strive for perfection in discipleship.

1 ?Now, Israel, hear the statutes and decrees which I am teaching you to observe, that you may live, and may enter in and take possession of the land which the LORD, the God of your fathers, is giving you. 2 In your observance of the commandments of the LORD, your God, which I enjoin upon you, you shall not add to what I command you nor subtract from it. 6 Observe them carefully, for thus will you give evidence of your wisdom and intelligence to the nations, who will hear of all these statutes and say, ?This great nation is truly a wise and intelligent people.? 7 For what great nation is there that has gods so close to it as the LORD, our God, is to us whenever we call upon him? 8 Or what great nation has statutes and decrees that are as just as this whole law which I am setting before you today??
P S A L M

Psalm 15:2-3, 3-4, 5

R: The one who does justice will live in the presence of the Lord. 2 Whoever walks blamelessly and does justice; who thinks the truth in his heart 3 and slanders not with his tongue. (R) Who harms not his fellow man, nor takes up a reproach against his neighbor; 4 by whom the reprobate is despised, while he honors those who fear the LORD. (R) 5 who lends not his money at usury and accepts no bribe against the innocent. He who does these things shall never be disturbed. (R)
2nd READING

James 1:17-18, 21-22, 27

Once again James affirms the need for action. Truly spiritual men and women are driven to act by their faith in God. They cannot stand by and do nothing when they see injustice. They refuse to give in no matter how difficult the task may be when they know that it is what God wants them to do. Let us all pray for the grace of forthrightness in our faith so that we will be true to everything we believe. Then, nothing will ever be able to shake the conviction of our faith because it is the living reality of our lives.

17 All good giving and every perfect gift is from above, coming down from the Father of lights, with whom there is no alteration or shadow caused by change. 18 He willed to give us birth by the word of truth that we may be a kind of firstfruits of his creatures. 21 Therefore, put away all filth and evil excess and humbly welcome the word that has been planted in you and is able to save your souls. 22 Be doers of the word and not hearers only, deluding yourselves. 27 Religion that is pure and undefiled before God and the Father is this: to care for orphans and widows in their affliction and to keep oneself unstained by the world.
G O S P E L

Mark 7:1-8, 14-15, 21-23

Jesus teaches us that we create the type of people we are through the choices we make. Our moral choices carry with them a creative element that forms our character and being such that they are consistent with our choices. Thus it is that evil is sourced within us at the level of our choices. It is here that we either accept or reject the Gospel of Truth. It is here that we either follow the example of Jesus or the path of deception and evil. Are our choices truly consistent with Jesus? Gospel of love and forgiveness or have we allowed the lies of the enemy to deflect us from this truth?

1 Now when the Pharisees with some scribes who had come from Jerusalem gathered around him, 2 they observed that some of his disciples ate their meals with unclean, that is, unwashed, hands. 3 (For the Pharisees and, in fact, all Jews, do not eat without carefully washing their hands, keeping the tradition of the elders. 4 And on coming from the marketplace they do not eat without purifying themselves. And there are many other things that they have traditionally observed, the purification of cups and jugs and kettles [and beds].) 5 So the Pharisees and scribes questioned him, ?Why do your disciples not follow the tradition of the elders but instead eat a meal with unclean hands?? 6 He responded, ?Well did Isaiah prophesy about you hypocrites, as it is written: ?This people honors me with their lips, but their hearts are far from me. 7 In vain do they worship me, teaching as doctrines human precepts.? 8 You disregard God?s commandment but cling to human tradition.? 14 He summoned the crowd again and said to them, ?Hear me, all of you, and understand. 15 Nothing that enters one from outside can defile that person. But the things that come out from within are what defile.? 21 From within people, from their hearts, come evil thoughts, unchastity, theft, murder, 22 adultery, greed, malice, deceit, licentiousness, envy, blasphemy, arrogance, folly. 23 All these evils come from within and they defile.?

my reflections

think: We create the type of people we are through the choices we make.
________________________________________________________
_________________________________________________________

God?s special verse/thought for me today________________
_________________________________________________________

T O D A Y ? S BLESSING LIST
Thank You Lord for: ____________________________________
_______________________________________________________
READ THE BIBLE IN ONE YEAR Ezekiel 41-44
SABBATH PAUSE
My weekly time with God
THANK YOU LIST
Things to be grateful for from the past week
_______________________________________________________________
_______________________________________________________________
_________________________________________________________________
SPECIAL NEEDS
Things to ask God for in the coming week
________________________________________________________________
_________________________________________________________________
_______________________________________________________________
HIDDEN TREASURE
Most important word God told me this week
_______________________________________________________________
_________________________________________________________________
_________________________________________________________________
DON?T TRY TO SHIFT THE BLAME
It annoys me no end when people are not willing to own up to their actions and accept the consequences of them, both good and bad. This is a part of being a mature and responsible person. If someone is not willing to accept the responsibility for their actions, they have no right to be a free citizen.
Jesus wants the people to take control of their lives and to do what they know to be right and good. He does not want people to be hypocritical or irresponsible in blaming others for their own faults or bad choices. We are moral beings and this means that we have to take responsibility for informing ourselves as to what we should do in a given situation. We must also be careful to take into account the powers that are at work within us, our emotions and memories, when making our choices. The civil and religious laws are only external guides to help us discover the moral truth of who we are as persons and thus what we ought to do in any given situation. The law is not capable of saving us from sin or forgiving the sins that we may have committed in the past.
This is a key to the moral renewal of our society today. The only way we are going to see substantial change in the way that people act is when they realize that, as moral beings, they create who they are and the society in which they live by their actions. That is, if we choose not to speak out against corruption or evil, we become complicit in it. We become a part of the problem rather the solution!
The call upon individuals to take up the challenge to be an agent for moral change in our world is high on the list of needs for our society if it is going to survive. The moral decay that we witness in the such widespread realities such as the breakdown of family life, the use of drugs among young people and the wildly irresponsible sexual practices of many, is a sign of the times that we need to address first as individuals and secondly as a society. I do not have the answers other than to call people to start living according to the norms of the Gospel.
Fr. Steve T.
REFLECTION QUESTION:
What are the moral values that I base my life upon? Are they based on the Gospel or do I need to change some of them?
Holy Spirit, you are the agent of change in my life. You call me to a life of holiness. I pray that you will give me the strength to open my eyes more fully to the truth that God wants me to live my life by so that I may be more pleasing to Him.
St. Gregory the Great, pope confessor, pray for us.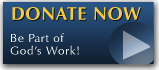 The FEAST is one of the happiest places on earth.

Click Here to find a Feast near you!
KERYGMA TV! is BACK
KERYGMA TV is on a new time slot and new channel Sundays 8 a.m. at IBC 13
Need Counseling? No Landline?
Now, you can use your mobile phone to call a friend for counseling at 09228407031. Or you may call our landlines 7266728, 7264709, 7259999 Mon-Fri 24-hrs, Sat 6am-5pm, Sun 6am-10am
BO BLOGS!
Go to Bo's Official Site and read his almost daily blog! Its not news, but thoughts and musings of Bo Sanchez. Get to know Bo in a more personal way --and find out what it means to live the life of a preacher. You get to enrich your faith as well.
DONATION
Remember to always donate your "first fruits"-not the last. Click on the "Donation" Box under the members menu - and you'll even see links to the nearest branches of the Banks where you can deposit.