READINGS for 2006-09-02
THE GIFT OF WORDS
So then, as the scripture says,?Whoever wants to boast must boast of what the Lord has done.? ? 1 Corinthians 1:31

As a writer, I was called to assist in the taping of the summer special of our show. I told our director and the executive producer that I only write fiction drama and I did not know anything about writing for a variety show. Needless to say, I was summoned at the taping.
There, I observed the work of the people behind the camera ? it was grueling! I learned that a show is a product of blood and sweat of every staff.
Something inevitable happened. The director told me that a certain segment was not working ? it was filled with dead air. The script must be scrapped and he asked me to write spiels for the stars. I almost panicked.
Then, I started to pray mentally. I was asking His guidance that I might be able to write the spiels well.
I showed them the spiels I had written. They nodded in agreement. I was so happy that my work was not revised considering it was my first time to write such.
I could not help but shout out to my friends about how good the Lord is for granting me knowledge and wisdom at the time I needed it most! Rosann J.

REFLECTION:
To whom do we attribute our achievements and goals?

Father, at the end of the day, the work is Yours.
1st READING
1 Corinthians 1:26-31

God does not look for great learning and intellect when He searches for men and women to proclaim the Gospel. He looks for a humble and submissive heart. sometimes, the greatest of people in terms of knowledge are the most arrogant of people and therefore virtually useless when it comes to proclaiming the Gospel. They always want to do things their way as they are the ones who know what is best. One of the critical things we need to do in our lives is to ensure that we grow in humility and obedience to God?s Word. In this way, we can be fairly sure that He will use us in the service of His Kingdom.

26 Consider your own calling, brothers. Not many of you were wise by human standards, not many were powerful, not many were of noble birth. 27 Rather, God chose the foolish of the world to shame the wise, and God chose the weak of the world to shame the strong, 28 and God chose the lowly and despised of the world, those who count for nothing, to reduce to nothing those who are something, 29 so that no human being might boast before God. 30 It is due to him that you are in Christ Jesus, who became for us wisdom from God, as well as righteousness, sanctification, and redemption, 31 so that, as it is written, ?Whoever boasts, should boast in the Lord.?

P S A L M

Psalm 33:12-13, 18-19, 20-21

R: Blessed the people the Lord has chosen to be his own.

12 Blessed the nation whose God is the LORD, the people he has chosen for his own inheritance. 13 From heaven the LORD looks down; he sees all mankind. (R) 18 But see, the eyes of the LORD are upon those who fear him, upon those who hope for his kindness, 19 to deliver them from death and preserve them in spite of famine. (R) 20 Our soul waits for the LORD, who is our help and our shield, 21 for in him our hearts rejoice; in his holy name we trust. (R)
G O S P E L

Matthew 25:14-30

Sometimes we lose sight of the need to be faithful in the little things of the moral life. We forget that, more often than not, that big sin usually develops from little ones. Thus, if we can be faithful in the small things, we will immediately remove the major source of serious sins in our lives. It is also important to remember that as we demonstrate our faithfulness in small things, we will be entrusted with greater ones. Let us pray that our desire to grow in holiness and service of God increase each day and we never forget to be faithful in any religious practice, no matter how insignificant it may seem at the time.

14 ?It will be as when a man who was going on a journey called in his servants and entrusted his possessions to them. 15 To one he gave five talents; to another, two; to a third, one ? to each according to his ability. Then he went away. Immediately 16 the one who received five talents went and traded with them, and made another five. 17 Likewise, the one who received two made another two. 18 But the man who received one went off and dug a hole in the ground and buried his master?s money. 19 After a long time the master of those servants came back and settled accounts with them. 20 The one who had received five talents came forward bringing the additional five. He said, ?Master, you gave me five talents. See, I have made five more.? 21 His master said to him, ?Well done, my good and faithful servant. Since you were faithful in small matters, I will give you great responsibilities. Come, share your master?s joy.? 22 [Then] the one who had received two talents also came forward and said, ?Master, you gave me two talents. See, I have made two more.? 23 His master said to him, ?Well done, my good and faithful servant. Since you were faithful in small matters, I will give you great responsibilities. Come, share your master?s joy.? 24 Then the one who had received the one talent came forward and said, ?Master, I knew you were a demanding person, harvesting where you did not plant and gathering where you did not scatter; 25 so out of fear I went off and buried your talent in the ground. Here it is back.? 26 His master said to him in reply, ?You wicked, lazy servant! So you knew that I harvest where I did not plant and gather where I did not scatter? 27 Should you not then have put my money in the bank so that I could have got it back with interest on my return? 28 Now then! Take the talent from him and give it to the one with ten. 29 For to everyone who has, more will be given and he will grow rich; but from the one who has not, even what he has will be taken away. 30 And throw this useless servant into the darkness outside, where there will be wailing and grinding of teeth.??
my reflections
think: The wise person will always seek to learn from those who have traveled a particular path before him or her.
________________________________________________________
_________________________________________________________
God?s special verse/thought for me today________________
_________________________________________________________

T O D A Y ? S BLESSING LIST
Thank You Lord for: ____________________________________
______________________________________________________
READ THE BIBLE IN ONE YEAR Ezekiel 37-40
THE REWARD OF FAITHFULNESS
One of the fallacies that arises in spiritual circles is what we call the ?prosperity gosspel.? Its basic premise is that if we are obedient to God, then He will bless us with wealth. There is a fundamental truth in this idea but it is not the whole truth. When the notion that if we are obedient to God leads us to the understanding that nothing bad will happen to us or we will never get sick, that is where the problems begin.
Obedience to God is not some sort of cure-all for the vagaries of human living. The nature of sin is such that if I perform particular sins there are evil effects that may fall upon others. This is not just to those who have to endure the evil effects, however, it is the experience that we have all had at one time or another. On the other hand, there is a truth to the belief that God will bless those who are obedient to Him, though sometimes the blessings may not be what we expect.
Today?s Gospel tells us how the talents or wealth given to the last man were taken from him and given to the first, even though the first has already had his wealth doubled in reward for his diligence and obedience. Sometimes we might see this along the lines of the prosperity gospel where God is blessing His faithful servant in abundance. However, we should take into account that obedience to God will bring a natural blessing in itself. That is, if we are consistent in doing God?s will for our lives we will walk the path of His blessing for us and thus experience it consistently. When we choose to sin, we can expect to experience living outside the ambit of God?s blessing. At times there may seem to be immediate rewards in terms of wealth for sinning. But this is illusory as we all know that this sort of wealth is a passing phenomenon that does not extend to eternal life.
I think that we have to be wary in the way that we try to equate worldlytype blessings with the spiritual blessing of the promise of eternal life. The latter is infinitely more important and should thus be the focus of the greater part of our attention. It is not enough to measure our standing before God by the measure of wealth. The true measure of our wealth in heaven is in our faithfulness and obedience to God?s will. Fr. Steve T.

REFLECTION QUESTION:
By what means do I measure my wealth in the yes of God? Do I have an unhealthy focus upon the things of this world?

Lord Jesus, I pray that you will help me to fix my eyes upon the things of heaven, the promise of eternal life, rather than the wealth of this world that is passing away. My deepest desire is to be with you forever. To attain this I pray for the grace of faith in you.

St. William of Roskilde, bishop, pray for us.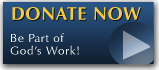 The FEAST is one of the happiest places on earth.

Click Here to find a Feast near you!
KERYGMA TV! is BACK
KERYGMA TV is on a new time slot and new channel Sundays 8 a.m. at IBC 13
Need Counseling? No Landline?
Now, you can use your mobile phone to call a friend for counseling at 09228407031. Or you may call our landlines 7266728, 7264709, 7259999 Mon-Fri 24-hrs, Sat 6am-5pm, Sun 6am-10am
BO BLOGS!
Go to Bo's Official Site and read his almost daily blog! Its not news, but thoughts and musings of Bo Sanchez. Get to know Bo in a more personal way --and find out what it means to live the life of a preacher. You get to enrich your faith as well.
DONATION
Remember to always donate your "first fruits"-not the last. Click on the "Donation" Box under the members menu - and you'll even see links to the nearest branches of the Banks where you can deposit.