READINGS for 2006-09-01
THROUGH GRACE
"So, stay awake, for you do not know the day nor the hour.? ? Matthew 25:13

Before 2003, I thought my faith was so strong that nothing would shake it. How wrong I was, for when my mother was diagnosed with cancer and eventually died 40 days after the diagnosis, my whole world crumbled.
My faith was shaken.
My heart questioned God even if my mind knew there was a purpose for her illness and death. My heart desperately wanted her to be healed yet my mind told me it was time to let go.
Looking back, I realized that my faith wasn?t so strong, after all. But I needed to experience that trial so that I may learn how to cling to him in darkness, how to believe even if things don?t go well, to trust in God?s heart even if I cannot fathom His mind.
I don?t know if I will be stronger when the next trial comes. All I know is that, after that experience, I have learned how to keep my lamp well-oiled. Through His grace.TessVA

REFLECTION:
When trials come, do you end up disheartened? Or do you come out strengthened in faith?

Lord, protect me from my own pride. Help me to be humble enough to always seek the grace of a stronger faith, a grace that only You can give.

1st READING
1 Corinthians 1:17-25

Paul is adamant that he never wants to lose the simplicity of the Gospel message of preaching Jesus Christ crucified for the forgiveness of our sins. He may not be able to present a perfectly argued philosophical defense of his understanding of the nature of the cross. But he does not think that this matters since the power of the message of the cross speaks for itself and will defend itself through the experience of those who allow its power free reign in their lives. Have we opened our hearts to the mystery of the cross at this level?

17 For Christ did not send me to baptize but to preach the gospel, and not with the wisdom of human eloquence, so that the cross of Christ might not be emptied of its meaning. 18 The message of the cross is foolishness to those who are perishing, but to us who are being saved it is the power of God. 19 For it is written: ?I will destroy the wisdom of the wise, and the learning of the learned I will set aside.? 20 Where is the wise one? Where is the scribe? Where is the debater of this age? Has not God made the wisdom of the world foolish? 21 For since in the wisdom of God the world did not come to know God through wisdom, it was the will of God through the foolishness of the proclamation to save those who have faith. 22 For Jews demand signs and Greeks look for wisdom, 23 but we proclaim Christ crucified, a stumbling block to Jews and foolishness to Gentiles, 24 but to those who are called, Jews and Greeks alike, Christ the power of God and the wisdom of God. 25 For the foolishness of God is wiser than human wisdom, and the weakness of God is stronger than human strength.

P S A L M

Psalm 33:1-2, 4-5, 10-11

R: The earth is full of the goodness of the Lord.

1 Exult, you just, in the LORD; praise from the upright is fitting. 2 Give thanks to the LORD on the harp; with the ten-stringed lyre chant his praises. (R) 4 For upright is the word of the LORD, and all his works are trustworthy. 5 He loves justice and right; of the kindness of the LORD the earth is full. (R) 10 The LORD brings to nought the plans of nations; he foils the designs of peoples. 11 But the plan of the LORD stands forever; the design of his heart, through all enerations. (R)
G O S P E L
Matthew 25:1-13

We simply do not know when Jesus is going to return. For all we know, He could return before you finish reading this reflection. Anyone who claims to know when Jesus is returning can be dismissed as not telling the truth as the Scriptures are clear that only the Father knows the date. How do we prepare for Jesus? Second Coming? We should ensure that we are prepared to welcome Him whenever He comes, whether tomorrow or in a million years? time. Let us all ensure that we are growing in holiness and service of the Church as this is the best preparation for the Second Coming of Jesus.

1 ?Then the kingdom of heaven will be like ten virgins who took their lamps and went out to meet the bridegroom. 2 Five of them were foolish and five were wise. 3 The foolish ones, when taking their lamps, brought no oil with them, 4 but the wise brought flasks of oil with their lamps. 5 Since the bridegroom was long delayed, they all became drowsy and fell asleep. 6 At midnight, there was a cry, ?Behold, the bridegroom! Come out to meet him!? 7 Then all those virgins got up and trimmed their lamps. 8 The foolish ones said to the wise, ?Give us some of your oil, for our lamps are going out.? 9 But the wise ones replied, ?No, for there may not be enough for us and you. Go instead to the merchants and buy some for yourselves.? 10 While they went off to buy it, the bridegroom came and those who were ready went into the wedding feast with him. Then the door was locked. 11 Afterwards the other virgins came and said, ?Lord, Lord, open the door for us!? 12 But he said in reply, ?Amen, I say to you, I do not know you.? 13 Therefore, stay awake, for you know neither the day nor the hour.?
my reflections
think: How do we prepare for Jesus? Second Coming?
________________________________________________________
_________________________________________________________
God?s special verse/thought for me today________________
_________________________________________________________

T O D A Y ? S BLESSING LIST
Thank You Lord for: ____________________________________
_______________________________________________________
READ THE BIBLE IN ONE YEAR Ezekiel 33-36
TAKING RESPONSIBILITY
One of the defining moments or processes in an individual?s life is the gradual taking responsibility for one?s self as he or she grows older. It is interesting to reflect upon the reality that the human being is virtually helpless when first born. Each one of us is totally reliant upon others in order to survive. This reliance lasts for a considerable period of time. The rest of creation all grow to independence much faster than the human person does. Perhaps this long time of dependence contributes to the reluctance that is often seen in some people to take responsibility for their actions. But it is necessary for the full development of the individual that each person take up the reigns of responsibility for his or her life.
Today?s parable speaks to us about personal responsibility. It is not right, nor is it fair to others, if we remain reliant upon others even when we are capable of looking after ourselves. We put unfair pressure on them and are neglecting our duty and responsibility to contribute to the common good through the gifts and talents with which we have been endowed. The time will come, as it did in the parable, when others will refuse to bail us out of our problem because they are sick and tired of having to do it.
This responsibility expresses itself in all areas of our lives from the physical to the spiritual. Today?s parable invites us to examine how well we are using the gifts that God has given us in our service of others. The gifts we may have may be simple and unspectacular, but they are the means by which we can serve others and so contribute to the growth of the Kingdom of God. God does not call us to ?make headlines? with all that we do. He calls us to a simple and practical obedience to His will, the first expression of which is often using the gifts that He has given us.
We should not put off until tomorrow the things we know we can and should do today. We do not know what tomorrow will bring and thus we should ensure that we do not clutter up our responsibilities with things that we should have done previously. Let us try to act as the responsible people that God wants us to be. Fr. Steve T.
REFLECTION QUESTION:
In the last month, how have I used the gifts and talents that God has given me for the benefit of others?

Lord Jesus, help me to be more generous in the way that I share all that I have, both material and spiritual gifts, with those around me. Help me to see this sharing as an expression of my love for them and not just as a duty to be fulfilled.

St. Giles, abbot confessor, pray for us.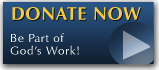 The FEAST is one of the happiest places on earth.

Click Here to find a Feast near you!
KERYGMA TV! is BACK
KERYGMA TV is on a new time slot and new channel Sundays 8 a.m. at IBC 13
Need Counseling? No Landline?
Now, you can use your mobile phone to call a friend for counseling at 09228407031. Or you may call our landlines 7266728, 7264709, 7259999 Mon-Fri 24-hrs, Sat 6am-5pm, Sun 6am-10am
BO BLOGS!
Go to Bo's Official Site and read his almost daily blog! Its not news, but thoughts and musings of Bo Sanchez. Get to know Bo in a more personal way --and find out what it means to live the life of a preacher. You get to enrich your faith as well.
DONATION
Remember to always donate your "first fruits"-not the last. Click on the "Donation" Box under the members menu - and you'll even see links to the nearest branches of the Banks where you can deposit.