READINGS for 2006-08-31
AND THE EARTH SHOOK?!
The Son of Man will come at an hour when you are not expecting him. ? Matthew 24: 44

Letty suffered a stroke, went into coma, and we thought we?d lose her. But amazingly, she recovered, and today, 25 years after her stroke, she?s still alive. She?s already 65. Her daughter Lulu, also suffered stroke, went into coma, and died four days after. She was only 34.
At Lulu?s wake, I sat with an aunt, and we wondered why Lulu should die ahead of her mother. Just as we asked our questions, the earth shook! My aunt and I and the rest of the people attending the wake burst into prayers, as the earthquake seemed to go on forever.
As I sat there praying for my life, I could almost hear God saying, ?See, I could gather you all back to me at one fell swoop!?
I survived the earthquake which, with 6.6 intensity at the Richter Scale, did not cause any damage in the city. But from this experience, I learned that God?s major agenda is to bring us all back to Him. Accidents, disease, and death? these may be painful and seem cruel. But they hurt only the body, not the soul. Beyond all our earthly pains, we shall live forever!
Today?s readings give us God?s beautiful promise that He is faithful to us. He comes to us every day and someday? we don?t know exactly when?we shall see Him face to face! Saintcha
REFLECTION:
Do we believe that our lives are made for God?

Lord, grant me the grace to be ready to face you every day!
1st READING
1 Corinthians 1:1-9

Paul begins one of his many letters to the Corinthians (some scholars think he wrote at least four of them) by greeting them in the Lord and affirming their faith. If we have to bring correction to someone, it is always good to seek a way to soften the blow a bit by calling to mind some of the good aspects of their lives first. This helps to ensure the listener that Paul has their good interests at heart and that he is not just trying to be contentious. Let us learn from Paul?s example when we have to bring correction to others in our lives.

1 Paul, called to be an apostle of Christ Jesus by the will of God, and Sosthenes our brother, 2 to the church of God that is in Corinth, to you who have been sanctified in Christ Jesus, called to be holy, with all those everywhere who call upon the name of our Lord Jesus Christ, their Lord and ours. 3 Grace to you and peace from God our Father and the Lord Jesus Christ. 4 I give thanks to my God always on your account for the grace of God bestowed on you in Christ Jesus, 5 that in him you were enriched in every way, with all discourse and all knowledge, 6 as the testimony to Christ was confirmed among you, 7 so that you are not lacking in any spiritual gift as you wait for the revelation of our Lord Jesus Christ. 8 He will keep you firm to the end, irreproachable on the day of our Lord Jesus [Christ]. 9 God is faithful, and by him you were called to fellowship with his Son, Jesus Christ our Lord.

P S A L M

Psalm 145:2-3, 4-5, 6-7

R: I will praise your name for ever, Lord.

2 Every day will I bless you, and I will praise your name forever and ever. 3 Great is the LORD and highly to be praised; his greatness is unsearchable. (R) 4 Generation after generation praises your works and proclaims your might. 5 They speak of the splendor of your glorious majesty and tell of your wondrous works. (R) 6 They discourse of the power of your terrible deeds and declare your greatness. 7 They publish the fame of your abundant goodness and joyfully sing of your justice. (R)
G O S P E L

Matthew 24:42-51

Diligence and faithfulness are characteristics that are always present in good disciples, no matter who or what the people may be disciples to. If we desire to follow Jesus, we must be ready to learn and grow in these traits. The parable in today?s Gospel offers us a meditation upon being a good servant or disciple of Jesus. Let us learn from it and ensure that the lessons we learn are applied to our daily lives.

42 Therefore, stay awake! For you do not know on which day your Lord will come. 43 Be sure of this: if the master of the house had known the hour of night when the thief was coming, he would have stayed awake and not let his house be broken into. 44 So too, you also must be prepared, for at an hour you do not expect, the Son of Man will come. 45 Who, then, is the faithful and prudent servant, whom the master has put in charge of his household to distribute to them their food at the proper time? 46 Blessed is that servant whom his master on his arrival finds doing so. 47 Amen, I say to you, he will put him in charge of all his property. 48 But if that wicked servant says to himself, ?My master is long delayed,? 49 and begins to beat his fellow servants, and eat and drink with drunkards, 50 the servant?s master will come on an unexpected day and at an unknown hour 51 and will punish him severely and assign him a place with the hypocrites, where there will be wailing and grinding of teeth.
my reflections
think: Diligence and faithfulness are characteristics that are always present in good disciples.
________________________________________________________
_________________________________________________________
God?s special verse/thought for me today________________
________________________________________________________

T O D A Y ? S BLESSING LIST
Thank You Lord for: ____________________________________
_______________________________________________________
READ THE BIBLE IN ONE YEAR Ezekiel 29-32
WAKE UP, SLEEPY HEAD!
Some people are described in Tagalog this way: Madikit lang ang likod, tulog agad! They are people who fall asleep rather fast and easy. While some people are described this way, there are also people who are seen sleeping in any possible position and in any possible venue. There are those who can sleep while seated and those who can sleep even while up on their feet! And they can do it almost anywhere ? inside the church, in a theater, in a public transportation, in a bathtub, in the classroom, in the office? and yes, believe it or not, even in the senate!
While some people fall asleep easily and quickly, there are also people who are difficult and too slow in wakening up. They are said to sleep like a log. In Tagalog, we say, ?Naku, daig mo pa ang mantika kung matulog!? Sometimes their beds are already burning but these ?logs? can hardly feel the heat as they continue snoring. Alarm clocks are embarrassed by this kind of sleepers.
But there are also those who are rather light sleepers. Again in Tagalog, they are described as ?mababaw kung matulog? or ?tulog-lamok.? They wake up at the slightest movement inside the room. Sometimes they even answer a question when asked in their sleep. They also do not need alarm clocks because their biorhythm is on even before the alarm sets off.
Which among these three kinds of people are we?
?Stay awake, because you do not know the day when your master is coming,? Jesus warns us in the Gospel today. But how can we hear His warning if we are already sleeping and we sleep like a log?
By the way, are you still there reading this reflection or have I already lost you in dreamland?
Hoy, gising!!! Fr. Bobby T.

REFLECTION QUESTION:

When we were kids my mother would say when we refused to wake up, ?Hay naku, mas madali talagang gisingin ang tulog kaysa sa nagtutulug-tulugan.?

Wake us up, Lord, from our slumber. Disturb us when we have grown complacent with the ways of the world. Shake us from our sleep and keep us vigilant. May we wait in joyful hope for Your coming, O Lord and Savior, Jesus the Christ. Amen.
St. Raymond Nonnatus, confessor, pray for us.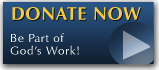 The FEAST is one of the happiest places on earth.

Click Here to find a Feast near you!
KERYGMA TV! is BACK
KERYGMA TV is on a new time slot and new channel Sundays 8 a.m. at IBC 13
Need Counseling? No Landline?
Now, you can use your mobile phone to call a friend for counseling at 09228407031. Or you may call our landlines 7266728, 7264709, 7259999 Mon-Fri 24-hrs, Sat 6am-5pm, Sun 6am-10am
BO BLOGS!
Go to Bo's Official Site and read his almost daily blog! Its not news, but thoughts and musings of Bo Sanchez. Get to know Bo in a more personal way --and find out what it means to live the life of a preacher. You get to enrich your faith as well.
DONATION
Remember to always donate your "first fruits"-not the last. Click on the "Donation" Box under the members menu - and you'll even see links to the nearest branches of the Banks where you can deposit.