READINGS for 2006-08-29
Beheading of John the Baptist
THE FORCE IS WITH US
? I am with you to deliver you. ? Jeremiah 1:19

I?m a Star Wars fanatic and my favorite character is Yoda. He was powerful because he mastered the ?Force?. One of his famous lines is: ?To fear is to hate?.to hate is to go to the darkside.? The wisdom of this phrase is that the moment we fear, we tend to hate many things: ourselves, other people and the circumstances around us.
Then we start hating, indifference sets in and our conscience becomes callous and the ?force? of faith is stifled. Fear is the enemy within! Our interior life is first destroyed by the fear of the unknown, the unaccompanied and the uncontrolled. But God sent Jesus to the rescue! Our faith in Him becomes the ?force? we need to live a victorious life! We need not fear the unknown because He is omniscient! Nor the unaccompanied because He is omnipresent! Nor the uncontrolled because He is omnipotent.
John Maxwell said that if we read the whole Bible, we?ll discover that the prerequisite to God?s miracle is a problem.
Therefore, we rejoice when we encounter difficulties because the Force is with us and will deliver us. Obet C.
REFLECTION:
Are we controlled by fear or secure in God?s mighty love?

I am beautiful, I am loved, I am forgiven by the mercy of God! ? St. Catherine
1st READING

Jeremiah 1:17-19

I do not think that it is likely that any of us will be called to be martyrs in the full sense of the word. However, I am sure that we are called to be martyrs in terms of dying to ourselves on a daily basis. Perhaps this is a harder sort of martyrdom as it is ongoing in our lives. It is not easy to put aside all the personal desires and passions to prioritize God?s will at all times. Yet, this is precisely what it means to be called to follow Jesus.

17 ?But do you gird your loins; stand up and tell them all that I command you. Be not crushed on their account, as though I would leave you crushed before them; 18 for it is I this day who have made you a fortified city, a pillar of iron, a wall of brass, against the whole land against Judah?s kings and princes, against its priests and people. 19 They will fight against you, but not prevail over you, for I am with you to deliver you,? says the LORD.
P S A L M

Psalm 71:1-2, 3-4, 5-6, 15, 17

R: I will sing your salvation.

1 In you, O LORD, I take refuge; let me never be put to shame. 2 In your justice rescue me, and deliver me; incline your ear to me, and save me. (R) 3 Be my rock of refuge, a stronghold to give me safety, for you are my rock and my fortress. 4 O my God, rescue me from the hand of the wicked. (R) 5 For you are my hope, O Lord; my trust, O God, from my youth. 6 On you I depend from birth; from my mother?s womb you are my strength. (R) 15 My mouth shall declare your justice, day by day your salvation. 17 O God, you have taught me from my youth, and till the present I proclaim your wondrous deeds. (R)
G O S P E L

Mark 6:17-29

Herod?s weakness is that he is not his own man so to speak. He is beholden to the thoughts of others. He is unable to stand firm behind his convictions and beliefs and is easily swayed by the opinions of others. Let us pray for the grace that we will never fall into this sin and that we are willing to stand by our faith no matter what the consequences for us may be. In this day and age of individualism and relativism, it is time for Christians to take a stand and be true to their faith!

17 Herod was the one who had John arrested and bound in prison on account of Herodias, the wife of his brother Philip, whom he had married. 18 John had said to Herod, ?It is not lawful for you to have your brother?s wife.? 19 Herodias harbored a grudge against him and wanted to kill him but was unable to do so. 20 Herod feared John, knowing him to be a righteous and holy man, and kept him in custody. When he heard him speak he was very much perplexed, yet he liked to listen to him. 21 She had an opportunity one day when Herod, on his birthday, gave a banquet for his courtiers, his military officers, and the leading men of Galilee. 22 Herodias?s own daughter came in and performed a dance that delighted Herod and his guests. The king said to the girl, ?Ask of me whatever you wish and I will grant it to you.? 23 He even swore [many things] to her, ?I will grant you whatever you ask of me, even to half of my kingdom.? 24 She went out and said to her mother, ?What shall I ask for?? She replied, ?The head of John the Baptist.? 25 The girl hurried back to the king?s presence and made her request, ?I want you to give me at once on a platter the head of John the Baptist.? 26 The king was deeply distressed, but because of his oaths and the guests he did not wish to break his word to her. 27 So he promptly dispatched an executioner with orders to bring back his head. He went off and beheaded him in the prison. 28 He brought in the head on a platter and gave it to the girl. The girl in turn gave it to her mother. 29 When his disciples heard about it, they came and took his body and laid it in a tomb.
my reflections
think: We are called to be martyrs in terms of dying to ourselves on a daily basis.

________________________________________________________
_________________________________________________________
God?s special verse/thought for me today________________
________________________________________________________

T O D A Y ? S BLESSING LIST
Thank You Lord for: ____________________________________
______________________________________________________
READ THE BIBLE IN ONE YEAR Ezekiel 22-24
A FUNNY STORY OF THE HEADLESS
The Gospel today gives us the account of why and how John the Baptist lost his head. I cannot help but smile when I read this story. Sometimes I can even imagine Mark the Evangelist grinning as he wrote this narrative. It is almost comic!
John the Baptist, who, as the story tells us, lost his head, is the only person in the Gospel today who has a head after all. All the characters in this account are headless. King Herod was headless because he was so stupid to swear that he would give to Herodias? daughter anything even half his kingdom. How could he be such a moron? Herodias? daughter was headless because she could not make her own decision about what to ask from the king. She even had to ask her mother about it and make her mother?s decision hers simply because she had none of her own. How could she be such a loser? Herodias was already headless even before this incident because she did not mind living in with her husband?s brother, even as she remains married to her husband. Perhaps, she had beauty; but she had no brains. The guests of King Herod were all headless, too, because not one of them protested against the murder of John the Baptist. No one, at least, tried to advise the king that it was all right and more honorable to take back his bad oath. The headless king couldn?t keep company except that which was headless too.
John was the only one who had the head to know whom to trust: God alone. He was the only person in the story who knows how to and live by what is true, moral and godly. Funny, they were all headless except John. Sadly, they had John beheaded too. But the Lord keeps the story of John the Baptist in our heads so that we may follow the heroic faith of John.
Next time we think we are the only ones who have heads while the rest are headless, think again... well, that is if we really have the head to think with. Fr. Bobby T.
REFLECTION QUESTION:
How do I use my head for God?

Lord Jesus Christ, John the Baptist remained loyal to You unto the shedding of his blood. May we have the same fidelity always. Keep us sane in this crazy world and help us use our heads for the glory of Your name. Amen.
St. John the Baptist, pray for us.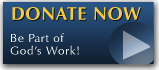 The FEAST is one of the happiest places on earth.

Click Here to find a Feast near you!
KERYGMA TV! is BACK
KERYGMA TV is on a new time slot and new channel Sundays 8 a.m. at IBC 13
Need Counseling? No Landline?
Now, you can use your mobile phone to call a friend for counseling at 09228407031. Or you may call our landlines 7266728, 7264709, 7259999 Mon-Fri 24-hrs, Sat 6am-5pm, Sun 6am-10am
BO BLOGS!
Go to Bo's Official Site and read his almost daily blog! Its not news, but thoughts and musings of Bo Sanchez. Get to know Bo in a more personal way --and find out what it means to live the life of a preacher. You get to enrich your faith as well.
DONATION
Remember to always donate your "first fruits"-not the last. Click on the "Donation" Box under the members menu - and you'll even see links to the nearest branches of the Banks where you can deposit.