READINGS for 2006-08-27
BEYOND RIGHTS
Be subordinate to one another out of reverence for Christ. ? Ephesians 5:21

I?ve always been intrigued by Law. Aside from the verbage that comes with it, I?m in awe at how meticulous it can be yet, at the same time, have loopholes in it.
When I feel I?m at a disadvantageous position because I?m ignorant of my rights, all the more I feel the urge to study Law. I guess it?s that righteous (or self-righteous?) streak in me that always wants to set things aright.
But if you think about, Christianity is not about rights and privileges. It?s about loving and giving.
During St. Paul?s time, there were Jews who refused to eat meat sacrificed to idols. Because the apostle believed that these false gods didn?t exist, he could, in good conscience, eat meat. But because he didn?t want to be a stumbling block to those with weak consciences, Paul chose not to eat meat at all (1 Corinthians 8:13).
It?s a classic case of a Christian who knows his rights yet lays it down out of love for others.
Can you do the same for others? Rissa S.
REFLECTION:
?Many of us do not go on spiritually because we prefer to choose what is right instead of relying on God to choose for us.? (Oswald Chambers)

Lord, teach me that it is better to love than to be right.
1st READING
Joshua 24:1-2,15-17, 18

Joshua is a man of action who has clearly placed his life and that of his family in the hands of the Lord. In speaking to the people, he presents them with a choice: either follow his example or not. The people decide to follow him and thus they move forward to inhabit the Promised Land. Sometimes all that it takes to bring major changes to the life of a community is one or a few people to stand up and lay their lives on the line and then challenge others to do the same. Good leadership, leadership by example, is very hard to beat when it comes to making a project a success.

1 Joshua gathered together all the tribes of Israel at Shechem, summoning their elders, their leaders, their judges and their officers. When they stood in ranks before God, 2 Joshua addressed all the people, ?Thus says the LORD, the God of Israel. In times past your fathers, down to Terah, father of Abraham and Nahor, dwelt beyond the River and served other gods. 15 If it does not please you to serve the LORD, decide today whom you will serve, the gods your fathers served beyond the River or the gods of the Amorites in whose country you are dwelling. As for me and my household, we will serve the LORD.? 16 But the people answered, ?Far be it from us to forsake the LORD for the service of other gods. 17 For it was the LORD, our God, who brought us and our fathers up out of the land of Egypt, out of a state of slavery. He performed those great miracles before our very eyes and protected us along our entire journey and among all the peoples through whom we passed. 18 At our approach the LORD drove out [all the peoples, including] the Amorites who dwelt in the land. Therefore we also will serve the LORD, for he is our God.?

P S A L M

Psalm 34:2-3, 16-17, 18-19, 20-21

R: Taste and see the goodness of the Lord.

1 [2] I will bless the LORD at all times; his praise shall be ever in my mouth. 2 [3] Let my soul glory in the LORD; the lowly will hear me and be glad. (R) 15 [16] The LORD has eyes for the just, and ears for their cry. 16 [17] The LORD confronts the evildoers, to destroy remembrance of them from the earth. (R) 17 [18] When the just cry out, the LORD hears them, and from all their distress he rescues them. 18 [19] The LORD is close to the brokenhearted; and those who are crushed in spirit he saves. (R) 19 [20] Many are the troubles of the just one, but out of them all the LORD delivers him; 20 [21] He watches over all his bones; not one of them shall be broken. (R)
2nd READING

Ephesians 5:21-32

Submission is a word that often evokes negative connotations in peoples? minds. It seems to be in direct opposition to freedom. However, understood and practiced properly, submission is in fact a means of bringing greater freedom to our lives, as it will ensure that the people who should be making the decisions will be making them. The truth of the matter is that there are some decisions that are ours to make and others to which we should submit. Submission is never something that takes power from the people. But will always empower them to make the decisions that are right.

21 Be subordinate to one another out of reverence for Christ. 22 Wives should be subordinate to their husbands as to the Lord. 23 For the husband is head of his wife just as Christ is head of the church, he himself the savior of the body. 24 As the church is subordinate to Christ, so wives should be subordinate to their husbands in everything. 25 Husbands, love your wives, even as Christ loved the church and handed himself over for her 26 to sanctify her, cleansing her by the bath of water with the word, 27 that he might present to himself the church in splendor, without spot or wrinkle or any such thing, that she might be holy and without blemish. 28 So [also] husbands should love their wives as their own bodies. He who loves his wife loves himself. 29 For no one hates his own flesh but rather nourishes and cherishes it, even as Christ does the church, 30 because we are members of his body. 31 ?For this reason a man shall leave [his] father and [his] mother and be joined to his wife, and the two shall become one flesh.? 32 This is a great mystery, but I speak in reference to Christ and the church.
G O S P E L

John 6:60-69

The struggle of the people is a very real one and I sympathize with them because this is a very difficult teaching of Jesus to understand. Do not forget that we have the benefit of nearly 2000 years of hindsight to help us in our understanding. This was probably the first time many, if not all, of these people had heard such a teaching. Let us seek not to judge them by the standards of today?s understanding. Give them the benefit of the doubt in their response and pray for the grace to live out the understanding that we have today. With Peter, let us cling to the Lord even when we do not understand, as we believe that Jesus? words, difficult though they may be, are indeed words that lead to everlasting life.

60 Then many of his disciples who were listening said, ?This saying is hard. Who can accept it?? 61 Since Jesus knew that his disciples were murmuring about this, he said to them, ?Does this shock you? 62 What if you were to see the Son of Man ascending to where he was before? 63 It is the spirit that gives life, while the flesh is of no avail. The words I have spoken to you are spirit and life. 64 But there are some of you who do not believe.? Jesus knew from the beginning the ones who would not believe and the one who would betray him. 65 And he said, ?For this reason I have told you that no one can come to me unless it is granted him by my Father.? 66 As a result of this, many [of] his disciples returned to their former way of life and no longer accompanied him. 67 Jesus then said to the Twelve, ?Do you also want to leave?? 68 Simon Peter answered him, ?Master, to whom s hall we go? You have the words of eternal life. 69 We have come to believe and are convinced that you are the Holy One of God.?

my reflections
think: Sometimes all that it takes to bring major changes to the life of a community is one or a few people to stand up and lay their lives on the line and then challenge others to do the same.
________________________________________________________
_________________________________________________________
God?s special verse/thought for me today________________
_________________________________________________________

T O D A Y ? S BLESSING LIST
Thank You Lord for: ____________________________________
_______________________________________________________
READ THE BIBLE IN ONE YEAR Ezekiel 15-18
SABBATH PAUSE
My weekly time with God
THANK YOU LIST
Things to be grateful for from the past week
________________________________________________________________
________________________________________________________________
_________________________________________________________________
SPECIAL NEEDS
Things to ask God for in the coming week
________________________________________________________________
_________________________________________________________________
________________________________________________________________
HIDDEN TREASURE
Most important word God told me this week
________________________________________________________________
_________________________________________________________________
_________________________________________________________________

EXPECTATIONS HURT
In the Joy Luck Club is a scene between a mother and her daughter stuck in my mind. The mother considered her daughter a failure because her daughter did not become any of the things her mother wanted her to be. ?I hate it when you hope, mother,? the daughter said. The mother did not utter any word but looked at her daughter with a blank stare. The daughter continued, ?Because when you hope and I can?t deliver, it hurts.?
The expectations we have of others, when not delivered, hurt either us or them. When the Jews? expectations concerning the Christ were not fulfilled according to their criteria, who got hurt? Jesus or the Jews?
Many Jews who started following Jesus thinking He would fulfill their idea of what the Messiah should be, went away one by one. There was a fall out in the company Jesus was keeping all along. Many could not accept His teaching about being the Bread of Life from heaven, that unless they eat His flesh and drink His blood they would have no life in Him. They found His claims intolerable.
Perhaps Jesus was hurt as much as the Jews were, if not more. It often hurts more when you are the one left behind and abandoned. But Jesus did not take back His words. He is the Bread of Life. His Body is meant to be eaten. His Blood should be drunk. The Jews, as well as we today, must consume Him so we may have eternal life.
That Jesus stood His ground on His claims meant He was convinced about what He said. He did not run after those who turned away. He did not bargain and compromise for a watereddown demand. He is the Bread of Life ? take it or leave it. But there were also those who, drawn by the Father to Jesus, stuck it out with Him despite His hard claims concerning His identity. Simon Peter stood as their spokesman: ?Lord, to whom shall we go? You have the words of everlasting life, and we believe; we know that You are the Holy One of God.?
How about us? Do we want to go away too? If we do, Jesus will be hurt; but we will be hurt more. Fr. Bobby T.
REFLECTION QUESTION:
When I find a teaching of the Lord to be difficult to follow, what do I do? Where do I go? Whom do I run to?

Lord, to whom shall I go? You have the words of everlasting life. Do not allow me to go astray. Do not let any teaching other than Yours to be too attractive for me to subscribe to. Do not make any challenge easier than Yours so that I may never take them rather than Yours. In life and in death, Dear Jesus, I do not want to be separated from You. You are the Bread of Life. You are the Word of Everlasting Life. You are my Lord now and forever. Amen.
St. Monica, widow, pray for us.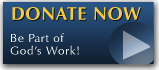 The FEAST is one of the happiest places on earth.

Click Here to find a Feast near you!
KERYGMA TV! is BACK
KERYGMA TV is on a new time slot and new channel Sundays 8 a.m. at IBC 13
Need Counseling? No Landline?
Now, you can use your mobile phone to call a friend for counseling at 09228407031. Or you may call our landlines 7266728, 7264709, 7259999 Mon-Fri 24-hrs, Sat 6am-5pm, Sun 6am-10am
BO BLOGS!
Go to Bo's Official Site and read his almost daily blog! Its not news, but thoughts and musings of Bo Sanchez. Get to know Bo in a more personal way --and find out what it means to live the life of a preacher. You get to enrich your faith as well.
DONATION
Remember to always donate your "first fruits"-not the last. Click on the "Donation" Box under the members menu - and you'll even see links to the nearest branches of the Banks where you can deposit.