READINGS for 2006-08-26
TRULY GREAT
You have one teacher, and you are all brothers. ? Matthew 23:8

John Paul the Great.
I doubt if he expected to ever be called that.
He apologized on behalf of the Catholic church for any part she might have played in the persecution of the Jews.
He reached out a hand to the President of the United States even when the Vatican had strongly denounced the war on Iraq.
He met with world leaders, including those that opposed Catholic teaching: like Fidel Castro, for instance.
He reached out to Islam leaders in the spirit of ecumenism, respecting their beliefs while staunchly holding on to his.
He was sufficiently liberal yet conversely conservative in many issues, encouraging dialogue and openness.
At his death, representatives of groups that many would not have expected to see in the same room came to mourn.
All were brothers.
Including the deceased? the one who held the most exalted position in the Church of Christ yet recognized only one teacher for himself and the rest of the world.
He really is John Paul the Great. Victoria L.
REFLECTION:
What is your definition of humility?

Make me a servant, so that Your greatness may be made visible to all.
1st READING
Ezekiel 43:1-7

God desires to live among us forever. He never has and never will abandon us. When we feel that He is distant, it is because we have moved away from Him. His promise is that He will walk with us until the end of time. Let us now examine our own hearts and honestly look at what our response has been to these promises and commitments of God. Have we responded positively to the Lord? Or have we been lukewarm and hesitant? Have we given to Him as much as He has given to us? Can we do better in our commitment to Him?

1 Then he led me to the gate which faces the east, 2 and there I saw the glory of the God of Israel coming from the east. I heard a sound like the roaring of many waters, and the earth shone with his glory. 3 The vision was like that which I had seen when he came to destroy the city, and like that which I had seen by the river Chebar. I fell prone 4 as the glory of the LORD entered the temple by way of the gate which faces the east, 5 but spirit lifted me up and brought me to the inner court. And I saw that the temple was filled with the glory of the LORD. 6 Then I heard someone speaking to me from the temple, while the man stood beside me. 7 The voice said to me: Son of man, this is where my throne shall be, this is whereI will set the soles of my feet; here I will dwell among the Israelites forever.
P S A L M

Psalm 85:9-10, 11-12, 13-14

R: The glory of the Lord will dwell in our land.

8 [9] I will hear what God proclaims; the LORD-for he proclaims peace. 9 [10] Near indeed is his salvation to those who fear him, glory dwelling in our land. (R) 10 [11] Kindness and truth shall meet; justice and peace shall kiss. 11 [12] Truth shall spring out of the earth, and justice shall look down from heaven. (R) 12 [13] The LORD himself will give his benefits; our land shall yield its increase. 13 [14] Justice shall walk before him, and salvation, along the way of his steps. (R)
G O S P E L

Matthew 23:1-12

The letter of the Law is relatively easy to discern when actually putting it into practice. I am sure that we have all discovered this many times in our lives when we have known what we should do and have been unable to bring ourselves to do it. We need the grace of God more than ever when we are in such situations. Let us pray for the humility to cry out to God when they occur. Let us never allow pride or arrogance to rob us from the opportunity to do the thing that we know we should do.

1 Then Jesus spoke to the crowds and to his disciples, 2 saying, ?The scribes and the Pharisees have taken their seat on the chair of Moses. 3 Therefore, do and observe all things whatsoever they tell you, but do not follow their example. For they preach but they do not practice. 4 They tie up heavy burdens [hard to carry] and lay them on people?s shoulders, but they will not lift a finger to move them. 5 All their works are performed to be seen. They widen their phylacteries and lengthen their tassels. 6 They love places of honor at banquets, seats of honor in synagogues, 7 greetings in marketplaces, and the salutation ?Rabbi.? 8 As for you, do not be called ?Rabbi.? You have but one teacher, and you are all brothers. 9 Call no one on earth your father; you have but one Father in heaven. 10 Do not be called ?Master?; you have but one master, the Messiah. 11 The greatest among you must be your servant. 12 Whoever exalts himself will be humbled; but
whoever humbles himself will be exalted.?
my reflections
think: God desires to live among us forever. He never has and never will abandon us.
________________________________________________________
_________________________________________________________
God?s special verse/thought for me today________________
_________________________________________________________

T O D A Y ? S BLESSING LIST
Thank You Lord for: ____________________________________
_______________________________________________________
READ THE BIBLE IN ONE YEAR Ezekiel 11-14
THE BEST PREACHER
The best preacher is the best witness. The best homily is the preacher?s life. The best pulpit is here and now.
Pope Paul VI wrote, ?Modern man no longer listens to teachers but to witnesses. If he listens to teachers it is because they are first witnesses.?
When we were baptized, we began to share in the prophetic mission of Christ. We are called to be prophets, agents of evangelization. To evangelize is to penetrate the world with the presence of Jesus. That presence must be our presence in the world. By what we preach, by how we live, is our presence the presence of Jesus in the world today?
What we preach and how we live are intimately related with each other. The former flows into the latter while the latter flows from the former. We must live by what we preach and what we preach must define the life we lead.
The challenge is for us to preserve a positive relationship between our preaching and our living. We cannot expect others to believe what we preach when our lives do not reflect our teaching. We cannot lead others by mere words, no matter how inspiring and correct they are. We lead others by the lives we lead. Shining examples, not eloquent words, announce the Good News of Jesus to the world better and louder.
Once a woman came to me. She was very worried over her friend who stopped going to the Catholic Church but started to join a fundamentalist group. ?What must I do to save my friend, Father?? she asked me. ?The more essential question,? I told her, ?is not what you must do, my friend.? She looked at me intently, but with a rather confused look on her face. ?You do not need to save your friend at all. Christ already did that for her,? I continued. ?You mean to say, I should do nothing and just let her leave our Church and be a born again?? she asked further. ?The more essential question, my friend,? I told her, ?is not what you must do but what you must be.? ?And what must I be, Father?? she asked. ?You must be a good Catholic in word and deed,? I replied.
Have you preached to someone today? Fr. Bobby T.
REFLECTION QUESTION:
We may inspire people by our words but it is our life that teaches them about Christ. People may listen to our words but it is our life that they follow. Good words are good. Good lives are better. But good words coming from a good life are always the best.

Lord Jesus Christ, You are the Preacher par excellence because Your life is Your very message. I wish to be like You. May my life always echo Your life. May I be a preacher like You. Amen.
St. Zephyrinus, pope martyr, pray for us.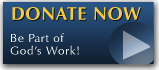 The FEAST is one of the happiest places on earth.

Click Here to find a Feast near you!
KERYGMA TV! is BACK
KERYGMA TV is on a new time slot and new channel Sundays 8 a.m. at IBC 13
Need Counseling? No Landline?
Now, you can use your mobile phone to call a friend for counseling at 09228407031. Or you may call our landlines 7266728, 7264709, 7259999 Mon-Fri 24-hrs, Sat 6am-5pm, Sun 6am-10am
BO BLOGS!
Go to Bo's Official Site and read his almost daily blog! Its not news, but thoughts and musings of Bo Sanchez. Get to know Bo in a more personal way --and find out what it means to live the life of a preacher. You get to enrich your faith as well.
DONATION
Remember to always donate your "first fruits"-not the last. Click on the "Donation" Box under the members menu - and you'll even see links to the nearest branches of the Banks where you can deposit.