READINGS for 2006-08-25
PSYCHO LOLA
?Love your neighbor.? ? Matthew 27:39

One day, my seniors told me that someone was looking for me at the triage area. As I approached the area, an old lady asked me to check her blood pressure. Then to my surprise, she began narrating to me her whole life. I was stuck with her for more than an hour just listening to her life story. Little did I know the old lady was already a popular figure in the ER. She was actually named ?Psycho Lola? by everyone because she has this routine of visiting the ER at 3am, bugging everyone to check her BP and to listen to her stories. My first encounter with her was 4 years ago. After that, I thought, I knew better, I would hide just to escape Psycho Lola?s endless stories.
As I read today?s gospel, the Lord convicted me. Love your neighbor is what the Lord commands. I felt ashamed of how I treated Lola. Now, I realize that the Lord has been teaching me the true meaning of love through Lola. Despite Lola?s peculiarities, she?s still in need of love and the Lord is calling me to be his instrument of love. Joanne T.
REFLECTION:
Do I give Jesus the chance to teach me how to love the people around me?

Dear Jesus, Teach me to see beyond what my eyes can see. Reveal to me your face in everyone I meet so that I may love them as you want me to.
1st READING
Ezekiel 37:1-14

This prophecy is one that cannot fail to instill hope within us about the power of the Lord to do anything that He wills in our lives. If He can bring life to a graveyard full of bones then anything is possible for Him. Do you believe this? If not, then it is time to begin to believe it since there will be many instances in your life when you feel that you are like this heap of dried up bones, useless and good for nothing. It is then that your only hope is the Lord who gives life to us all.

1 The hand of the LORD came upon me, and he led me out in the spirit of the LORD and set me in the center of the plain, which was now filled with bones. 2 He made me walk among them in every direction so that I saw how many they were on the surface of the plain. How dry they were! 3 He asked me: Son of man, can these bones come to life? ?Lord GOD,? I answered, ?you alone know that.? 4 Then he said to me: Prophesy over these bones, and say to them: Dry bones, hear the word of the LORD! 5 Thus says the Lord GOD to these bones: See! I will bring spirit into you, that you may come to life. 6 I will put sinews upon you, make flesh grow over you, cover you with skin, and put spirit in you so that you may come to life and know that I am the LORD. 7 I prophesied as I had been told, and even as I was prophesying I heard a noise; it was a rattling as the bones came together, bone joining bone. 8 I saw the sinews and the flesh come upon them, and the skin cover them, but there was no spirit in them. 9 Then he said to me: Prophesy to the spirit, prophesy, son of man, and say to the spirit: Thus says the Lord GOD: From the four winds come, O spirit, and breathe into these slain that they may come to life. 10 I prophesied as he told me, and the spirit came into them; they came alive and stood upright, a vast army. 11 Then he said to me: Son of man, these bones are the whole house of Israel. They have been saying, ?Our bones are dried up, our hope is lost, and we are cut off.? 12 Therefore, prophesy and say to them :Thus says the Lord GOD: ?O my people, I will open your graves and have you rise from them, and bring you back to the land of Israel. 13 Then you shall know that I am the LORD, when I open your graves and have you rise from them, O my people! 14 I will put my spirit in you that you may live, and I will settle you upon your land; thus you shall know that I am the LORD. I have promised, and I will do it,? says the LORD.

P S A L M

Psalm 107:2-3, 4-5, 6-7, 8-9

R: Give thanks to the Lord; his love is everlasting.

2 Let the redeemed of the LORD say, those whom he has redeemed from the hand of the foe 3 and gathered from the lands, from the east and the west, from the north and the south. (R) 4 They went astray in the desert wilderness; the way to an inhabited city they did not find. 5 Hungry and thirsty, their life was wasting away within them. (R) 6 They cried to the LORD in their distress; from their straits he rescued them. 7 And he led them by a direct way to reach an inhabited city. (R) 8 Let them give thanks to the LORD for his mercy and his wondrous deeds to the children of men, 9 because he satisfied the longing soul and filled the hungry soul with good things. (R)
G O S P E L

Matthew 22:34-40

Jesus affirms that our first priority in life is our relationship with God. If this is in good shape, then and only then will it be possible for us to be in the right relationship with the people around us. If we keep our priorities in the right order, it will help us avoid many of the pitfalls that come when we allow temptation and sin to upset the proper order of relationships in our lives. Jesus never fails to place His relationship with the God the Father first in His life. What is good for Him must be good for us.

34 When the Pharisees heard that he had silenced the Sadducees, they gathered together, 35 and one of them [a scholar of the law] tested him by asking, 36 ?Teacher, which commandment in the law is the greatest?? 37 He said to him, ?You shall love the Lord, your God, with all your heart, with all your soul, and with all your mind. 38 This is the greatest and the first commandment. 39 The second is like it: You shall love your neighbor as yourself. 40 The whole law and the prophets depend on these two commandments.?

my reflections

think: If He can bring life to a graveyard full of bones, then anything is possible for Him!
________________________________________________________
_________________________________________________________
God?s special verse/thought for me today________________
________________________________________________________

T O D A Y ? S BLESSING LIST
Thank You Lord for: ____________________________________
_______________________________________________________
READ THE BIBLE IN ONE YEAR Ezekiel 6-10
A HANDICAPPED LOVER
Highest, tallest, smallest, shortest, biggest, latest, newest, fastest, farthest, dearest, purest, holiest, earliest, soonest, friendliest, cleanest, slowest, keenest, oldest, youngest, longest, widest, greatest, etc. Do you recognize what these words are? Yes, adjectives. But what kind of adjectives are they? Superlatives! They are the highest in rank in the hierarchy of adjectives.
?Master, which is the greatest commandment?? asked one of the Pharisees. The Master answered, ?You must love the Lord your God with all your heart, with all your soul, and with all your mind. This is the greatest and the first commandment. The second resembles it: you must love your neighbor as yourself.? Can there be two superlatives of the same adjective? In love, there is. The greatest of a love so great is love of God and love of neighbor. ?On these two commandments hang the whole Law, and the Prophets also,? concluded the Master.
It is not enough to love God and be indifferent to our neighbor. Our love for our neighbor cannot be an excuse to love God less. The two go together as a person is not complete with only one ear, one eye, one arm, one hand and one foot, else that person is said to be handicapped. Love for God without love for neighbor is a handicapped love. The same is true with love for neighbor without love for God. Just as a handicapped person cannot reach fullest physical potential so is love not whole if it were love for God bereft of love for neighbor or vice versa.
Our love should have one ear, eye, arm, hand and foot for God and another for our neighbor. Just as we listen to God so should we listen to our neighbor. As we see God, we should not be blind to our neighbor. We embrace God and neighbor together in one crossing of our arms. If our hands work for God, so should they serve our neighbor. The feet that run towards God must also run to neighbor. By these we observe the Law and fulfill the Prophets.
When we pray, let us reflect on our folded hands. Should we have only one hand, would we not have a clenched fist instead? Fr. Bobby T.
REFLECTION QUESTION:
?Anyone who says, ?I love God?, and hates his brother is a liar, since a man who does not love the brother that he can see cannot love God, whom he has never seen? (1 Jn 4:20).

Father God, today I pause a long while to examine if my love for You is real, if my love for You is nothing but lip service, and if my love for You is not handicapped. I confess my lack of love for my neighbors even as my heart overflows with love for You. There are times when my hands are not folded in prayer but are raised in a clenched fist. I am a handicapped lover. Forgive me and make me whole. Amen.
St Louis IX, king confessor, pray for us.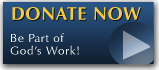 The FEAST is one of the happiest places on earth.

Click Here to find a Feast near you!
KERYGMA TV! is BACK
KERYGMA TV is on a new time slot and new channel Sundays 8 a.m. at IBC 13
Need Counseling? No Landline?
Now, you can use your mobile phone to call a friend for counseling at 09228407031. Or you may call our landlines 7266728, 7264709, 7259999 Mon-Fri 24-hrs, Sat 6am-5pm, Sun 6am-10am
BO BLOGS!
Go to Bo's Official Site and read his almost daily blog! Its not news, but thoughts and musings of Bo Sanchez. Get to know Bo in a more personal way --and find out what it means to live the life of a preacher. You get to enrich your faith as well.
DONATION
Remember to always donate your "first fruits"-not the last. Click on the "Donation" Box under the members menu - and you'll even see links to the nearest branches of the Banks where you can deposit.