READINGS for 2006-08-24
Feast of St. Bartholomew, apostle

HE WILL FIND YOU
?We have found the one...Jesus, son of Joseph from Nazareth.? ? John 1:45

Jesus.
Early in my childhood I heard a lot about Him. In my parents house there was a beautiful portrait of Him painted by my Mom?s sister, a Carmelite Nun, at the center of the family altar. At any angle His gaze would follow me.
So, I learned that Jesus was always watching (in a Santa Clause kind of way). When I grew older I was instructed that the wafer I received during Mass was really His Body, the wine, His Blood. Raised in a Catholic family and educated in a Catholic School, it was safe to say I really knew Him.
Later on, however, I realized, that to know Him and to have found Him are two different things. In my case, it was two years after my Life in the Spirit Seminar. Around 5am, alone in my room, I sensed the Holy Spirit telling me to open my Bible to Psalm 51. As I read through the passage, like never before, I saw myself as I truly was?a sinner, in need of a savior. I asked God for forgiveness and for the grace to always do His will. And then I felt an overhwelming sense of being loved. I knelt to the ground and wept?with joy.
That day I ?found the One?...or rather, Jesus found me. Marc L.
REFLECTION:
Have You found Him who loves you the most?

Open the eyes of my heart Lord, that I may see you face to face.


1st READING
Revelation 21:9-14

This reading from the Book of Revelation pictures a glorious building or Church
which is built on the foundation of the 12 Apostles. Each of us can trace our faith back to others who shared it with us and then to others in turn and finally back to the 12 Apostles. No matter who we are, we have much to be grateful for to those who shared the faith with us. We should also give thanks to God for those who stand as universal witnesses to the faith ? the saints whose lives continue to inspire us today.

9 One of the seven angels who held the seven bowls filled with the seven last plagues came and said to me, ?Come here. I will show you the bride, the wife of the Lamb.? 10 He took me in spirit to a great, high mountain and showed me the holy city Jerusalem coming down out of heaven from God. 11 It gleamed with the splendor of God. Its radiance was like that of a precious stone, like jasper, clear as crystal. 12 It had a massive, high wall, with twelve gates where twelve angels were stationed and on which names were inscribed, [the names] of the twelve tribes of the Israelites. 13 There were three gates facing east, three north, three south, and three west. 14 The wall of the city had twelve courses of stones as its foundation, on which were inscribed the twelve names of the twelve apostles of the Lamb.

P S A L M

Psalm 145:10-11, 12-13, 17-18

R: Your friends make known, O Lord, the glorious splendor of your Kingdom.

10 Let all your works give you thanks, O LORD, and let your faithful ones bless you. 11 Let them discourse of the glory of your Kingdom and speak of your might. (R) 12 Making known to men your might and the glorious splendor of your kingdom. 13 Your kingdom is a kingdom for all ages, and your dominion endures through all generations. (R) 17 The LORD is just in all his ways and holy in all his works. 18 The LORD is near to all who call upon him, to all who call upon him in truth. (R)
G O S P E L

John 1:45-51
Each of us has a different conversion story. What inspires one person to give their life in the service and love of God may only inspire indifference in the life of another and vice versa. Just because something worked for us is no guarantee that it will work in converting the next person. This is why we see Jesus employ numerous techniques or means in calling forth His disciples. Each of them is an individual in his own right and so requires a different approach. Let us pray that the grace of God will help us discern the approach we need to take when evangelizing others into the Kingdom of God.

45 Philip found Nathanael and told him, ?We have found the one about whom Moses wrote in the law, and also the prophets, Jesus, son of Joseph, from Nazareth.? 46 But Nathanael said to him, ?Can anything good come from Nazareth?? Philip said to him, ?Come and see.? 47 Jesus saw Nathanael coming toward him and said of him, ?Here is a true Israelite. There is no duplicity in him.? 48 Nathanael said to him, ?How do you know me?? Jesus answered and said to him, ?Before Philip called you, I saw you under the fig tree.? 49 Nathanael answered him, ?Rabbi, you are the Son of God; you are the King of Israel.? 50 Jesus answered and said to him, ?Do you believe because I told you that I saw you under the fig tree? You will see greater things than this.? 51 And he said to him, ?Amen, amen, I say to you, you will see the sky opened and the angels of God ascending and descending on the Son of Man.?
my reflections
think: No matter who we are, we have much to be grateful for to those who shared the faith with us.
________________________________________________________
_________________________________________________________
God?s special verse/thought for me today________________
________________________________________________________

T O D A Y ? S BLESSING LIST
Thank You Lord for: ____________________________________
_______________________________________________________
READ THE BIBLE IN ONE YEAR Ezekiel 1-5
NATHANAEL
REFLECTION QUESTION:
To whom am I a gift of God? Do I reflect the goodness of the Giver?

Dear Father, I am a gift. May I always reflect the love of the Giver. You are the Giver. I am Your gift. Amen.
St. Bartholomew, apostle and martyr, pray for us.

There is little we know about Bartholomew. In the story about how he met Jesus, he was not even called ?Bartholomew,? but Nathanael. Because in Hebrew, the word ?bar? means ?son of,? Bartholomew indicates whose son Nathanael was. He was ?bar Tholomei,? the ?son of Tholome.? This is how we commonly refer to him nowadays. If Nathanael?s father were alive with us today, he would indeed be a ?proud? father. He sired an apostle of Jesus. And we all remember that apostle by his father?s name!
If my father were still alive today, he would be 71 years old. I saw him walked down the aisle of the Manila Cathedral with overwhelming joy on the day of my ordination to the priesthood. Eleven years since then, I sometimes wonder if he is still beaming with joy in heaven for having sired a priest of the Lord. But, aside from relatives and close friends, very few people remember my father.
If I were Nathanael, I would be called ?Barcarlos,? ?Roberto Barcarlos,? ?Roberto son of Carlos.? But I am not Nathanael, and people call me ?Father Bobby.? But both Nathanael and I are gifts of God to our fathers even before we are their gifts to Him.
?
Nathan
? means ?gift? in Hebrew. ?
Nathanel
? is ?gift of God.? Nathanael and I are gifts of God. Apostles and priests are exactly that. You, too!
Fr. Bobby T.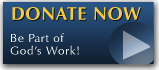 The FEAST is one of the happiest places on earth.

Click Here to find a Feast near you!
KERYGMA TV! is BACK
KERYGMA TV is on a new time slot and new channel Sundays 8 a.m. at IBC 13
Need Counseling? No Landline?
Now, you can use your mobile phone to call a friend for counseling at 09228407031. Or you may call our landlines 7266728, 7264709, 7259999 Mon-Fri 24-hrs, Sat 6am-5pm, Sun 6am-10am
BO BLOGS!
Go to Bo's Official Site and read his almost daily blog! Its not news, but thoughts and musings of Bo Sanchez. Get to know Bo in a more personal way --and find out what it means to live the life of a preacher. You get to enrich your faith as well.
DONATION
Remember to always donate your "first fruits"-not the last. Click on the "Donation" Box under the members menu - and you'll even see links to the nearest branches of the Banks where you can deposit.