READINGS for 2006-08-23
VENDO ENCOUNTERS
You did not strengthen the weak nor heal the sick, nor bind up the injured?? ? Ezekiel 34:4

On my way to one of my graduate school classes, I stopped by one of the vendo machines to get a drink. In a hurry because I was running late, I simply smiled at the group of street kids who had gathered around me. My bottle of water had just dropped into the receiving compartment when one of the children, said, ?Buti pa kayo, may kinakain. Kami wala!? (You?re lucky you can eat.)
I froze. His words were like sharp daggers thrown straight into my heart.
It was a wake-up call from God. I had been so busy and exhausted from managing work and school that my priorities and motives had begun to blur. I was lost in the rush and urgency of it all that I was beginning to forget the real reason why I was in grad school.
God led me to this place because I was being called to be more, so I could serve more, so I could love more. All my education would be rendered useless and hollow if I did not use it for God?s glory. It isn?t just about getting another degree, or earning bragging rights. It isn?t just about me. It?s about becoming a more loving person, so I could help the weak and wounded. It?s about loving God, and others, and making this world a better place. Cotics C.
REFLECTION:
Why are you doing what you?re doing?

Lord, teach me to love You in all that I do.
1st READING
Ezekiel 34:1-11

Leaders ought to meditate upon this text often as it reminds us of one of the crucial aspects of good leadership, namely that leaders must place the welfare of their flock above all else in their lives. I think that this is one of the reasons why the Catholic Church persists with a celibate priesthood. If priests were married, there is the possibility of a conflict of interest between family and parish needs, and naturally, one will have to take priority at any given time. This would cause extra stress in the life of the priest. Let us pray that those who lead us will be able to prioritize their lives in such a way that they fulfill all of their responsibilities in the best way possible.

1 Thus the word of the LORD came to me: 2 Son of man, prophesy against the shepherds of Israel, in these words prophesy to them [to the shepherds]. Thus says the Lord GOD: Woe to the shepherds of Israel who have been pasturing themselves! Should not shepherds, rather, pasture sheep? 3 You have fed off their milk, worn their wool, and slaughtered the fatlings, but the sheep you have not pastured. 4 You did not strengthen the weak nor heal the sick nor bind up the injured. You did not bring back the strayed nor seek the lost, but you lorded it over them harshly and brutally. 5 So they were scattered for lack of a shepherd, and became food for all the wild beasts. My sheep were scattered 6 and wandered over all the mountains and high hills; my sheep were scattered over the whole earth, with no one to look after them or to search for them. 7 Therefore, shepherds, hear the word of the LORD. 8 As I live, says the Lord GOD, because my sheep have been given over to pillage, and because my sheep have become food for every wild beast, for lack of a shepherd; because my shepherds did not look after my sheep, but pastured themselves and did not pasture my sheep; 9 because of this, shepherds, hear the word of the LORD. 10 Thus says the Lord GOD: I swear I am coming against these shepherds. I will claim my sheep from them and put a stop to their shepherding my sheep so that they may no longer pasture themselves. I will save my sheep, that they may no longer be food for their mouths. 11 For thus says the Lord GOD: I myself will look after and tend my sheep.
P S A L M

Psalm 23:1-3, 3-4, 5, 6

R: The Lord is my shepherd; there is nothing I shall want.

1 The LORD is my shepherd; I shall not want. 2 In verdant pastures he gives me repose; beside restful waters he leads me; 3 he refreshes my soul. (R) He guides me in right paths for his name?s sake. 4 Even though I walk in the dark valley I fear no evil; for you are at my side with your rod and your staff that give me courage. (R) 5 You spread the table before me in the sight of my foes; you anoint my head with oil; my cup overflows. (R) 6 Only goodness and kindness follow me all the days of my life; and I shall dwell in the house of the LORD for years to come. (R)
G O S P E L

Matthew 20:1-16

Sometimes it might seem that an injustice has occurred but in reality there is none. Just like in today?s parable. The landowner has been true to his word to all involved and, if he happens to be more generous to one over another, then that is his business. It is quite legitimate to raise the issue with him when possible. But that does not change the fact that he can choose to do what he likes with his resources provided he is not wasting them or withholding rightful payment to workers or suppliers. In all this, God is the ultimate judge, not us.

1 ?The kingdom of heaven is like a landowner who went out at dawn to hire laborers for his vineyard. 2 After agreeing with them for the usual daily wage, he sent them into his vineyard. 3 Going out about nine o?clock, he saw others standing idle in the marketplace, 4 and he said to them, ?You too go into my vineyard, and I will give you what is just.? 5 So they went off. [And] he went out again around noon, and around three o?clock, and did likewise. 6 Going out about five o?clock, he found others standing around, and said to them, ?Why do you stand here idle all day?? 7 They answered, ?Because no one has hired us.? He said to them, ?You too go into my vineyard.? 8 When it was evening the owner of the vineyard said to his foreman, ?Summon the laborers and give them their pay, beginning with the last and ending with the first.? 9 When those who had started about five o?clock came, each received the usual daily wage. 10 So when the first came, they thought that they would receive more, but each of them also got the usual wage. 11 And on receiving it they grumbled against the landowner, 12 saying, ?These last ones worked only one hour, and you have made them equal to us, who bore the day?s burden and the heat.? 13 He said to one of them in reply, ?My friend, I am not cheating you. Did you not agree with me for the usual daily wage? 14 Take what is yours and go. What if I wish to give this last one the same as you? 15 [Or] am I not free to do as I wish with my own money? Are you envious because I am generous?? 16 Thus, the last will be first, and the first will be last.?

my reflections
think: Leaders must place the welfare of their flock above all else in their lives.

________________________________________________________
________________________________________________________
God?s special verse/thought for me today________________
_________________________________________________________

T O D A Y ? S BLESSING LIST
Thank You Lord for: ____________________________________
_______________________________________________________
READ THE BIBLE IN ONE YEAR Baruch 4-6

SURPRISE!
There is a saying in Filipino, ?Maraming namamatay sa maling akala.? Translated, it means that many people die because of wrong presumptions. Experience tells us that this saying is true. Many people meet accidents because they think they can still drive their cars after heavy drinking. Many people suffer untimely death because they think they can cheat death itself. Many people get into trouble because they presume too much.
Wrong presumptions are dangerous. They can kill people. They can make people kill each other.
In the Gospel today, the men hired first presumed that they would be given more than the amount of wage given to those employed later in the day. But they were wrong. Perhaps they did not presume too much. Their presumption may even be regarded as logical. But their presumption was not at all correct. The landowner did not only pay the last employed first and the first employed last, but also gave the last hired the same amount of wage given to the early birds. Of course there was no injustice done to those who worked early because they were paid the salary they agreed upon. But there was mercy given to those who were employed last. They were paid more than what they worked for.
The Gospel today is about God?s mercy. Mercy is the greatest attribute of the Good Shepherd described in the Psalm today, the Good Shepherd according to whose image every shepherd of God?s flock must be.
We cannot question God?s mercy just as the complainants in the Gospel today could not question the employer?s right to do what he liked with his own. Mercy is gratuitously given. Mercy is grace. Graces are absurdities in a world that puts faith only on what is logical, empirical, technical and methodological.
We cannot presume too much about ourselves before God but we can expect more than what we can imagine from Him always. Do not surprise God; He will surprise us! Fr. Bobby T.
REFLECTION QUESTION:
List down God?s surprises for you today and thank Him for each of them.

Loving Father, I lift my life to You and surrender everything to Your most holy will. I do not presume I deserve anything from You, but I dare beg for Your mercy always. May Your merciful love never cease to surprise me each day. Amen.
St. Rose of Lima, virgin, pray for us.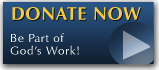 The FEAST is one of the happiest places on earth.

Click Here to find a Feast near you!
KERYGMA TV! is BACK
KERYGMA TV is on a new time slot and new channel Sundays 8 a.m. at IBC 13
Need Counseling? No Landline?
Now, you can use your mobile phone to call a friend for counseling at 09228407031. Or you may call our landlines 7266728, 7264709, 7259999 Mon-Fri 24-hrs, Sat 6am-5pm, Sun 6am-10am
BO BLOGS!
Go to Bo's Official Site and read his almost daily blog! Its not news, but thoughts and musings of Bo Sanchez. Get to know Bo in a more personal way --and find out what it means to live the life of a preacher. You get to enrich your faith as well.
DONATION
Remember to always donate your "first fruits"-not the last. Click on the "Donation" Box under the members menu - and you'll even see links to the nearest branches of the Banks where you can deposit.