READINGS for 2006-08-21
UNCHRISTIAN?
There is only One that is good. ? Matthew 19:17

Have you met Christians who profess loudly that Jesus is their Lord and Savior and try to convince you that unless you join their group you are doomed to hell and damnation?
I have. In fact, I used to be one of them.
These days, I shy away from groups that think of themselves that way.
Because I am so aware of my own shortcomings and that ?there is only One that is good.?
Don?t get me wrong. Jesus is still my Lord and Savior. I still believe in external forms of exercising my faith? prayer, Bible reading, mass, etc. I still do charitable things. I even work for a Catholic publications office.
So what?s the difference?
I don?t think that I?m holier than the person out there that got pregnant while still a teen, or who curses at his family when he is angry, or who quietly kills himself by continuing to abuse cigarettes and alcohol.
Because there is only One who is holy.
And that?s not me.
I?m gonna get there. But not because I will give in to pressure to conform to belong to a holy group. But because I try ?to work out my salvation? daily with my eyes trained on Christ?s example and with the support of other ?unholy? people like me. Victoria L.
REFLECTION:
Have you become selfrighteous in your desire to make people ?holy??
May I learn to be merciful towards those who are not as merciful to me.
1st READING
Ezekiel 24:15-24

We cannot presume that just because we think know that something is the will of God, it will automatically happen. History is full of situations where the sin of men and women has obstructed the plan of God. This means that we must avoid becoming complacent about the call of God to act upon His will in our lives. Diligence in obedience to God?s Word is always one of the easiest traits of a saint?s life to see. Let us seek to follow their example.

15 Thus the word of the LORD came to me: 16 Son of man, by a sudden blow I am taking away from you the delight of your eyes, but do not mourn or weep or shed any tears. 17 Groan in silence, make no lament for the dead, bind on your turban, put your sandals on your feet, do not cover your beard, and do not eat the customary bread. 18 That evening my wife died, and the next morning I did as I had been commanded. 19 Then the people asked me, ?Will you not tell us what all these things that you are doing mean for us?? I therefore spoke to the people that morning, 20 saying to them: Thus the word of the LORD came to me: 21 Say to the house of Israel: Thus says the Lord GOD: I will now desecrate my sanctuary, the stronghold of your pride, the delight of your eyes, the desire of your soul. The sons and daughters you left behind shall fall by the sword. 22 [24] Ezekiel shall be a sign for you all that he did you shall do when it happens. Thus you shall know that I am the LORD. 23 [22] You shall do as I have done, not covering your beards nor eating the customary bread. 24 [23] Your turbans shall remain on your heads, your sandals on your feet. You shall not mourn or weep, but you shall rot away because of your sins and groan one to another.

P S A L M

Deuteronomy 32:18-19, 20, 21

R: You have forgotten God who gave you birth.

18 You were unmindful of the Rock that begot you, You forgot the God who gave you birth. 19 When the LORD saw this, he was filled with loathing and anger toward his sons and daughters. (R) 20 ?I will hide my face from them,? he said, ?and see what will then become of them. What a fickle race they are, sons with no loyalty in them! (R) 21 ?Since they have provoked me with their ?no-god? and angered me with their vain idols, I will provoke them with a ?no-people?; with a foolish nation I will anger them. (R)
G O S P E L

Matthew 19:16-22

Jesus gives the rich young man the simple legal answer to his question. When the man persists, He takes the answer to a deeper level that requires a commitment of one?s heart and spirit to the Law of God. The young man balks because his heart and mind are still seemingly caught up in the desires of the world. Given that you were the young man, what would your response have been to Jesus? second answer? It is easy to be judgmental of others. Let us try to put ourselves in their places, empathize with them, rather than judge their actions harshly.

16 Now someone approached him and said, ?Teacher, what good must I do to gain eternal life?? 17 He answered him, ?Why do you ask me about the good? There is only One who is good. If you wish to enter into life, keep the commandments.? 18 He asked him, ?Which ones?? And Jesus replied, ??You shall not kill; you shall not commit adultery; you shall not steal; you shall not bear false witness; 19 honor your father and your mother?; and ?you shall love your neighbor as yourself.?? 20 The young man said to him, ?All of these I have observed. What do I still lack?? 21 Jesus said to him, ?If you wish to be perfect, go, sell what you have and give to [the] poor, and you will have treasure in heaven. Then come, follow me.? 22 When the young man heard this statement, he went away sad, for he had many possessions.
my reflections
think: Diligence in obedience to God?s Word is always one of the easiest traits of a saint?s life to see.
________________________________________________________
_________________________________________________________
God?s special verse/thought for me today________________
________________________________________________________

T O D A Y ? S BLESSING LIST
Thank You Lord for: ____________________________________
_______________________________________________________
READ THE BIBLE IN ONE YEAR Lamentations 3-5
THE IMPERFECT PERFECTIONIST
I confess: I am a perfectionist. I want everything perfect. Because nothing in this world is perfect, sometimes I easily get impatient when imperfection manifests itself.
But I am not perfect. I am an imperfect person who will settle for nothing but the perfect. Because I am not perfect myself, my own imperfection hurts me the most.
Who does not want to be perfect anyway? If Jesus were to ask us the question implied in His advice to the man in the Gospel today, we would almost certainly say, ?But, of course, Lord, we want to be perfect.? And His suggestion for us is just the same: ?If you wish to be perfect, go and sell what you own and give the money to the poor, and you will have treasure in heaven; then come, follow me.? Having heard so, will we also go away sad, for we are a people of great wealth?
To be perfect means not to be a slave to anything. I confess: sometimes I live by my wants rather than my needs. To be perfect means to deny one?s self so as to serve the other?s needs. I confess: sometimes I preserve my self and expect others to serve me. To be perfect means to have treasure in heaven. I confess: sometimes I get lured by earthly conveniences. To be perfect means to go. I confess: sometimes I would rather stay because I am afraid to risk. To be perfect means to follow Jesus. I confess: sometimes I wanted Jesus to follow me instead. But, unlike the man in the Gospel today, I will not go away sad. I choose to remain with Jesus with the confident hope that He will teach me how to let go and be perfect like Him.
Will you stay with us? Fr. Bobby T.
REFLECTION QUESTION:
?Jesus does not expect us to be successful but to be faithful? (Bl. Teresa of Calcutta).

Dear Jesus, I want to be perfect but I am frightened by what I must do as You tell me now. Grant me courage to let go and take the risk. Give me generosity to lay down my life. Help me to go and follow You. When I stumble and fall, please take my hand and lift me up so that I may continue on the journey that perfects Your love in me. How I wish to be successful, Lord; but make me faithful instead. Amen.
St. Pius. X, pope confessor, pray for us.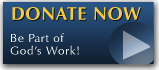 The FEAST is one of the happiest places on earth.

Click Here to find a Feast near you!
KERYGMA TV! is BACK
KERYGMA TV is on a new time slot and new channel Sundays 8 a.m. at IBC 13
Need Counseling? No Landline?
Now, you can use your mobile phone to call a friend for counseling at 09228407031. Or you may call our landlines 7266728, 7264709, 7259999 Mon-Fri 24-hrs, Sat 6am-5pm, Sun 6am-10am
BO BLOGS!
Go to Bo's Official Site and read his almost daily blog! Its not news, but thoughts and musings of Bo Sanchez. Get to know Bo in a more personal way --and find out what it means to live the life of a preacher. You get to enrich your faith as well.
DONATION
Remember to always donate your "first fruits"-not the last. Click on the "Donation" Box under the members menu - and you'll even see links to the nearest branches of the Banks where you can deposit.