READINGS for 2006-08-20
NON-NEGOTIABLE
?I am the Living Bread that came down from heaven.? ? John 6: 51

I grew up in Catholic Schools. As a young Christian I learned solid church teachings. Later on, I ?matured?. And part of this maturing is ?accommodating? other beliefs, which may not be bad at all. Before, I was taught that I should confess when I listen to other teachings outside of the church. Well, I do those things now and don?t feel guilty about it. In fact, I learn much from them. Yet, as a Catholic Christian, the truth that JESUS is the Living Bread in the Sacrament of the Holy Eucharist a pure and unchanging! Back in the day, this incredible statement made the Jews quarrel and as a result many turned their backs on Jesus. Correct me if I?m wrong but when they were leaving Jesus didn?t say, ?Hey, wait! Let me tell you the meaning behind this teaching?. Or ?Come on, don?t take it literally.? He just let them go. I don?t know about you but I?m not leaving Him just because I don?t fully comprehend this mystery. That?s why it?s a mystery! But He said it. The Church teaches it on solid grounds. And I believe!
So, I may go on listening and reading and learning and respecting other faiths. But don?t they dare challenge me on the Eucharist! It?s non-negotiable! Alvin B.
REFLECTION:
What are ?non-negotiables? in your faith? Have you been compromising too much?

You are the Living Bread, O Jesus. You are in the Holy Eucharist. I believe. I receive. Amen.
1st READING
Proverbs 9:1-6

The Book of Proverbs is really a whole collection of sayings designed to help country people come and live in the courts of a king. In a sense, it is all about court etiquette and such like. It turns out that these proverbs, or pieces of worldly advice, contain some good spiritual teachings as well. As we read them, let us try to draw from them what we can, not necessarily taking them literally, but trying to find the principles that underlie them.

1 Wisdom has built her house, she has set up her seven columns; 2 she has dressed her meat, mixed her wine, yes, she has spread her table. 3 She has sent out her maidens; she calls from the heights out over the city. 4 ?Let whoever is simple turn in here; to him who lacks understanding, I say, 5 Come, eat of my food, and drink of the wine I have mixed! 6 Forsake foolishness that you may live; advance in the way of understanding.?
P S A L M

Psalm 34:2-3, 4-5, 6-7

R: Taste and see the goodness of the Lord.

1 [2] I will bless the LORD at all times; his praise shall be ever in my mouth. 2 [3] Let my soul glory in the LORD; the lowly will hear me and be glad. (R) 3 [4] Glorify the LORD with me, let us together extol his name. 4 [5] I sought the LORD, and he answered me and delivered me from all my fears. (R) 5 [6] Look to him that you may be radiant with joy, and your faces may not blush with shame. 6 [7] When the poor one called out, the LORD heard, and from all his distress he saved him. (R)
2nd READING

Ephesians 5:15-20

St. Paul speaks very strongly about how the witness of our lives matters in bringing the redemption of Christ to the world. This is our responsibility as men and women who know the truth. We must live it to the fullest and be faithful to it or else we will be held accountable for wasting the graces of God that we have received. I do not want to have to give account for wasting God?s grace, do you? If not, then let us seek to live holy and righteous lives according to the grace we have been given.

15 Watch carefully then how you live, not as foolish persons but as wise, 16 making the most of the opportunity, because the days are evil. 17 Therefore, do not continue in ignorance, but try to understand what is the will of the Lord. 18 And do not get drunk on wine, in which lies debauchery, but be filled with the Spirit, 19 addressing one another [in] psalms and hymns and spiritual songs, singing and playing to the Lord in your hearts, 20 giving thanks always and for everything in the name of our Lord Jesus Christ to God the Father.

G O S P E L

John 6:51-58

Jesus is in no doubt that the grace He offers to the world is far greater than any other blessing God has offered in history. There is no doubt that He is right in this. The bread of life that we eat in the Eucharist is His own Body and Blood and thus of far greater value than the mere physical manna that was provided in the desert. The Eucharist sustains us spiritually and reinforces within us the gift of salvation that we receive in the Sacrament of Baptism.

51 ?I am the living bread that came down from heaven; whoever eats this bread will live forever; and the bread that I will give is my flesh for the life of the world.? 52 The Jews quarreled among themselves, saying, ?How can this man give us [his] flesh to eat?? 53 Jesus said to them, ?Amen, amen, I say to you, unless you eat the flesh of the Son of Man and drink his blood, you do not have life within you. 54 Whoever eats my flesh and drinks my blood has eternal life, and I will raise him on the last day. 55 For my flesh is true food, and my blood is true drink. 56 Whoever eats my flesh and drinks my blood remains in me and I in him. 57 Just as the living Father sent me and I have life because of the Father, so also the one who feeds on me will have life because of me. 58 This is the bread that came down from heaven. Unlike your ancestors who ate and still died, whoever eats this bread will live forever.?

my reflections
think: The witness of our lives matters in bringing the redemption of Christ to the world.

________________________________________________________
_________________________________________________________
God?s special verse/thought for me today________________
________________________________________________________

T O D A Y ? S BLESSING LIST
Thank You Lord for: ____________________________________
_______________________________________________________
READ THE BIBLE IN ONE YEAR Lamentations 1-2
SABBATH PAUSE
My weekly time with God
THANK YOU LIST
Things to be grateful for from the past week
________________________________________________________________
________________________________________________________________
_________________________________________________________________
SPECIAL NEEDS
Things to ask God for in the coming week
________________________________________________________________
_________________________________________________________________
________________________________________________________________
HIDDEN TREASURE
Most important word God told me this week
________________________________________________________________
_________________________________________________________________
_________________________________________________________________

GETTING TO KNOW THE SAINTS

St. Martin of Tours
Bishop (d. 397)

?I?am a soldier of Christ and it is not lawful for me to fight.?

Martin was born in Sabaria in what is now Hungary. As the son of a military tribune, he was required by law to enter the Roman army at the age of fifteen. Apparently he resisted this fate and had to be inducted in chains. His conversion to Christianity came some years later. While he was serving in Amiens in France there occurred an incident for which he is famous. During a cold winter day he encountered a shivering beggar, dressed in rags, who was begging for alms from passersby. Having no money to offer, Martin removed his own cloak. With his sword he cut the garment in two, giving one piece to the beggar and wrapping himself in the remaining half. That night he dreamed he saw Jesus wearing that part of the cloak he had given away. The next morning he resolved to be baptized.
The story of Martin?s conversion is striking for its combination of two themes: the encounter with Christ in the form of the poor, and the conviction that the way of Christ is the way of nonviolence. This insight prompted Martin to present himself to his superiors to request a discharge from the army. ?I am a soldier of Christ and it is not lawful for me to fight,? he said. At the time his regiment was preparing to go into battle against barbarian invaders. When he was accused of cowardice Martin volunteered to go into battle the next day at the front of the line, unarmed, to meet the enemy in the name of Christ.
His offer was declined. Instead he was imprisoned. But upon the conclusion of hostilities, he won his release and ischarge. He then traveled to Poitiers, where he became a disciple of the holy bishop St. Hilary, and later joined the monastery at Solesmes. But after ten years he was called out of solitude to become bishop of Tours, in which office he served for over 25 years until his death in 397. His biographer, Sulipicius Severus, describes the many ways Martin brought a commitment to Christian peacemaking to his ministry as bishop. In particular, he opposed the use of violence against heretics, even when this left him susceptible to the charge of heretical sympathies. (The feast on July 4 commemorates the translation of St. Martin?s relics. His official feast day is November 11.)
TASTES GOOD!
?Taste and see the goodness of the Lord.? We can see goodness. But can we taste it? We see goodness in a word, in a gesture and in a thought but can we taste it? Is it not more correct to say we feel the goodness of a word, of a gesture, and of a thoughta and do experience the goodness of a fellow human being?
In the Lord, however, goodness can both be seen and felt. We see the goodness of the Lord in giving Himself on account of prodigal love. We also taste the goodness of the Lord because He became food for us in the Holy Eucharist. ?I am the Living Bread,? says the Lord in the Gospel. He is not only Light, not only the Vine, and certainly more than just the Way, the Truth and the Life. He is also food for everlasting life. Because food achieves its purpose only when it is eaten. The Lord must be consumed. Thus, when given a choice between the celebration of the Holy Eucharist and the adoration of the Blessed Sacrament, celebrate the Mass. When ask if we want a Benediction of the Blessed Sacrament or a reception of Holy Communion, receive Holy Communion. Jesus wants to be consumed more than stared at. He meant Himself to be food for the life of the world.
As I write this, there is an issue in the shrine I am assigned to. The issue concerns the re-opening of the Adoration Chapel. The chapel was closed for renovation, but the construction has not started yet. Why should it begin when the Blessed Sacrament in the Adoration Chapel is often left unattended, without adorers to keep watch and pray? Our Perpetual Eucharistic Adorers do not seem to understand what ?perpetual? means. Why should the Adoration Chapel be re-opened when the Shrine is opened from 6:00 AM through 10:00 PM anyway? The same Jesus who once waited for visitors inside the Adoration Chapel is the same Jesus who continues to wait inside the Shrine. Jesus exposed in a monstrance is the same Jesus hidden in the tabernacle. Why expose Jesus in the Adoration Chapel when there is not a single soul to expose the Lord to? I can only smile as the debates continue. We must have forgotten that Jesus wishes to be consumed more than to be stared at. Too bad, often there is no one to stare at Him, too. Fr. Bobby T.
REFLECTION QUESTION:
How often do I receive Holy Communion?

Lord Jesus, the more we feed on You the more we hunger for You. You are so good and Your goodness tastes even better than beauty. May we always choose to consume You than to stare at You. You are the food of my soul. You are the food for the life of the world. Amen.
St. Bernard of Clairvaux, abbot confessor, pray for us.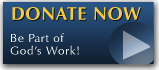 The FEAST is one of the happiest places on earth.

Click Here to find a Feast near you!
KERYGMA TV! is BACK
KERYGMA TV is on a new time slot and new channel Sundays 8 a.m. at IBC 13
Need Counseling? No Landline?
Now, you can use your mobile phone to call a friend for counseling at 09228407031. Or you may call our landlines 7266728, 7264709, 7259999 Mon-Fri 24-hrs, Sat 6am-5pm, Sun 6am-10am
BO BLOGS!
Go to Bo's Official Site and read his almost daily blog! Its not news, but thoughts and musings of Bo Sanchez. Get to know Bo in a more personal way --and find out what it means to live the life of a preacher. You get to enrich your faith as well.
DONATION
Remember to always donate your "first fruits"-not the last. Click on the "Donation" Box under the members menu - and you'll even see links to the nearest branches of the Banks where you can deposit.