READINGS for 2006-08-19
LESSONS FROM LANCE
?Let the children come to me?for the kingdom of heaven belongs to such as these.? ? Matthew 19:14

Children. What a blessing to watch them!
My three-year old nephew Lance?s primary preoccupation is to point at the many pictures of Jesus and Mary he can find while traveling. Since we live in the area of National Shrine of Mary Help of Christians, a simple trip to the grocery keeps him busy. He loves the cross so much he carries it wherever he goes.
One time we were going to Tagaytay. He didn?t want to leave the house without his crucifix, his Sto.Nino statuette, the Mama Mary model and the Sacred Heart figurine. He carried these in his small, stubby fingers as if they were national treasures.
People couldn?t help but stare. A boy, with the widest smile, was leading our family, with a crucifix and all his other paraphernalia, as if in a solemn Way of the Cross.
When the Lord said, ?Let the children come to me?, I could imagine the joy it gave those kids. People everywhere were following the Messiah, and these little ones got to see Him up close, play with Him, and sit on His lap.
Just like my nephew who never let the Lord go, and these children who relentlessly chased after Jesus, may I never tire of following Him, where I am forever young and on the right track.Lallaine G.
REFLECTION:
What attitudes/traits could I learn from the children around me?

Dear Lord, may I be childlike in my faith and surrender to You. Amen.

1st READING
Ezekiel 18:1-10, 13, 30-32

If you have ever eaten fruit that is unripe and thus really sour, you will know what Ezekiel means when he talks about ?teeth being set on edge.? It is not a nice taste at all. It is interesting to note that it is the fathers who eat and the sons whose teeth are on edge. This gives us some idea that there is such a thing as ?generational sin.? That is, sin where the effects are felt in succeeding generations. This may not be just but, then, sin never is.

1 Thus the word of the LORD came to me: ?Son of man, 2 what is the meaning of this proverb that you recite in the land of Israel: ?Fathers have eaten green grapes, thus their children?s teeth are on edge?? 3As I live, says the Lord GOD, I swear that there shall no longer be anyone among you who will repeat this proverb in Israel. 4 For all lives are mine; the life of the father is like the life of the son, both are mine; only the one who sins shall die. 5 If a man is virtuous? if he does what is right and just, 6 if he does not eat on the mountains, nor raise his eyes to the idols of the house of Israel; if he does not defile his neighbor?s wife, nor have relations with a woman in her menstrual period; 7 if he oppresses no one, gives back the pledge received for a debt, commits no robbery; if he gives food to the hungry and clothes the naked; 8 if he does not lend at interest nor exact usury; if he holds off from evildoing, judges fairly between a man and his opponent; 9 if he lives by my statutes and is careful to observe my ordinances, that man is virtuous-he shall surely live,? says the Lord GOD. 10?But if he begets a son who is a thief, a murderer, or who does any of these things 13 lends at interest and exacts usury-this son certainly shall not live. Because he practiced all these abominations, he shall surely die; his death shall be his own fault. 30 Therefore I will judge you, house of Israel, each one according to his ways, says the Lord GOD. Turn and be converted from all your crimes, that they may be no cause of guilt for you. 31 Cast away from you all the crimes you have committed, and make for yourselves a new heart and a new spirit. Why should you die, O house of Israel? 32 For I have no pleasure in the death of anyone who dies, says the Lord GOD. ?Return and live!?

P S A L M

Psalm 51:12-13, 14-15, 18-19

R: Create a clean heart in me, O God.

10 [12] A clean heart create for me, O God, and a steadfast spirit renew within me. 11 [13] Cast me not out from your presence, and your Holy Spirit take not from me. (R) 12 [14] Give me back the joy of your salvation, and a willing spirit sustain in me. 13 [15] I will teach transgressors your ways, and sinners shall return to you. (R) 16 [18] For you are not pleased with sacrifices; should I offer a burnt offerings, you would not accept it. 17 [19] My sacrifice, O God, is a contrite spirit; a heart contrite and humbled, O God, you will not spurn. (R)

G O S P E L

Matthew 19:13-15
Jesus seems to have a soft spot in His heart for little children. Perhaps this is because of their innocence and naivet? about life. He holds them up as examples of those who will enter His Kingdom. Let us pray that we will grow in the grace of innocence and that the knowledge of sin that we possess now will be unable to continue to draw us back anymore. Let us pray for the grace to be purified of our past sins so that we will more easily move forward by the grace of God to the promise of eternal life.

13 Then children were brought to him that he might lay his hands on them and pray. The disciples rebuked them, 14 but Jesus said, ?Let the children come to me, and do not prevent them; for the kingdom of heaven belongs to such as these.? 15 After he placed his hands on them, he went away.
my reflections
think: Let us pray that we will grow in the grace of innocence.
_______________________________________________________
_________________________________________________________
God?s special verse/thought for me today________________
_________________________________________________________

T O D A Y ? S BLESSING LIST
Thank You Lord for: ____________________________________
_______________________________________________________
READ THE BIBLE IN ONE YEAR Jeremiah 51-52
WHERE ARE THE CHILDREN?
A number of times I overhear a mother tell her child as I pass by, ?Don?t be naughty; Fr. Bob will be get angry at you.? What?!
I am very much saddened by the way some parents or guardians make us, priests, appear like monsters to their children or wards. Many elders often recourse to dropping our names and making our images dreadful when children refuse to obey them. Sometimes it works, other times it does not. But at all times it is totally wrong to do so because priests are supposed to be images of Jesus, not of some monster ready to strike a defiant child.
?Let the children come to me,? said Jesus in the Gospel today. He continues to say the same thing to us through our priests. ?Do not hinder them,? Jesus ordered His disciples who stood between Him and the children. He still commands us the same today. So, where are the children?
The blame for their absence, however, falls not only on the elders. We, priests, can be just as guilty as the elders. Perhaps, we have not really become like Jesus to them. Fr. Bobby T.
REFLECTION QUESTION:
Have I led anyone closer to or farther from Jesus?

Father God, never allow that we hinder anyone from getting closer to Jesus. By reflecting the loving image of Jesus to all, may we lead everyone nearer to Him. May no one with whom we come into contact with be less holy, less pure, less loving. May they all become like Jesus, too. Amen.
St. John Eudes, confessor, father, doctor of the church, pray for us.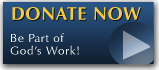 The FEAST is one of the happiest places on earth.

Click Here to find a Feast near you!
KERYGMA TV! is BACK
KERYGMA TV is on a new time slot and new channel Sundays 8 a.m. at IBC 13
Need Counseling? No Landline?
Now, you can use your mobile phone to call a friend for counseling at 09228407031. Or you may call our landlines 7266728, 7264709, 7259999 Mon-Fri 24-hrs, Sat 6am-5pm, Sun 6am-10am
BO BLOGS!
Go to Bo's Official Site and read his almost daily blog! Its not news, but thoughts and musings of Bo Sanchez. Get to know Bo in a more personal way --and find out what it means to live the life of a preacher. You get to enrich your faith as well.
DONATION
Remember to always donate your "first fruits"-not the last. Click on the "Donation" Box under the members menu - and you'll even see links to the nearest branches of the Banks where you can deposit.