READINGS for 2006-08-13
SPITTING IMAGE
?Since you are God?s dear children, you must try to be like Him.? ? Ephesians 5:1

I?m the only son of my parents. As far as I can remember, I?ve always I idolized my Dad. When I was young we had the same T-shirts which we would wear to parties, the same jacket, and even the same hairstyle. As a little boy I already got into using the same styling oil (not gel!) he used. I also took an interest in all the things he was good at, like drawing and baseball. I?ve even mastered the art of copying his signature. I try to be as outgoing and friendly as He is, and I strive to be as coordinated and fluid as he is in dancing and in sports.
Once I found a picture of my Dad in his cabinet. It was taken when he was about the same age as I was then. Man, I was shocked to see how alike we looked.
Indeed, I am my Father?s son. It?s plain to see, no doubt about it. No wonder so many people say ?Kamukhang-kamukha mo anak mo.? (Your son looks just like you.)
I do wonder, though... if they?d say the same about me and Papa God. How I wish. George G.
REFLECTION:
The fruit of the Spirit is love, joy, peace, patience, kindness, goodness, faith, gentleness and selfcontrol. Is it obvious that we are His children?
Father, make me more like You each day.
1st READING
1 Kings 19:4-8

It is very evident from the lives of the great men and women of the Old Testament that serving God does not necessarily mean that life will be easy and without suffering. The universal witness of the lives of the prophets and others is that there will be suffering and hardship in plenty. However, it is the knowledge that one is suffering in the cause of good that enables one to persevere through to the end.

4 He went a day?s journey into the desert, until he came to a broom tree and sat beneath it. He prayed for death, ?This is enough, O LORD! Take my life, for I am no better than my fathers.? 5 He lay down and fell asleep under the broom tree, but then an angel touched him and ordered him to get up and eat. 6 He looked and there at his head was a hearth cake and a jug of water. After he ate and drank, he lay down again, 7 but the angel of the LORD came back a second time, touched him, and ordered, ?Get up and eat, else the journey will be too long for you!? 8 He got up, ate and drank; then strengthened by that food, he walked forty days and forty nights to the mountain of God, Horeb.

P S A L M

Psalm 34:2-3, 4-5, 6-7, 8-9

R: Taste and see the goodness of the Lord.

1 [2] I will bless the LORD at all times; his praise shall be ever in my mouth. 2 [3] Let my soul glory in the LORD; the lowly will hear me and be glad. (R) 3 [4] Glorify the LORD with me, let us together extol his name. 4 [5] I sought the LORD, and he answered me and delivered me from all my fears. (R) 5 [6] Look to him that you may be radiant with joy, and your faces may not blush with shame. 6 [7] When the afflicted man called out, the LORD heard, and from all his distress he saved him. (R) 7 [8] The angel of the LORD encamps around those who fear him, and delivers them. 8 [9] Taste and see how good the LORD is; blessed the man who takes refuge in him. (R)
2nd READING

Ephesians 4:30-5:2
St Paul is quite clear that we should be seeking to imitate God Himself in the way that we live our lives. This is a very high calling but it is true. Sometimes I think we can ?sell ourselves short? when we do not believe enough in our own dignity or the fact that God loves us so much that He wants to see us triumphant over the sin in our lives. It is never a part of God?s thinking to half overcome sin or not complete a job in our spiritual life once we have embarked upon it.
30 And do not grieve the holy Spirit of God, with which you were sealed for the day of redemption. 31 All bitterness, fury, anger, shouting, and reviling must be removed from you, along with all malice. 32 [And] be kind to one another, compassionate, forgiving one another as God has forgiven you in Christ. 5: 1 So be imitators of God, as beloved children, 2 and live in love, as Christ loved us and handed himself over for us as a sacrificial offering to God for a fragrant aroma.
G O S P E L

John 6:41-51
The Jews do not understand what Jesus is saying. They are not alone in their mystification. We still struggle to understand these words today. It just goes to show that it is not always easy to understand what God is trying to say to us. Let us pray for the grace to understand more fully the truth of the nature of the Eucharist so that we will better appreciate the gift that it is to us and approach our reverence of it in a fuller and better way.

41 The Jews murmured about him because he said, ?I am the bread that came down from heaven,? 42 and they said, ?Is this not Jesus, the son of Joseph? Do we not know his father and mother? Then how can he say, ?I have come down from heaven??? 43 Jesus answered and said to them, ?Stop murmuring among yourselves. 44 No one can come to me unless the Father who sent me draw him, and I will raise him on the last day. 45 It is written in the prophets: ?They shall all be taught by God.? Everyone who listens to my Father and learns from him comes to me. 46 Not that anyone has seen the Father except the one who is from God; he has seen the Father. 47 Amen, amen, I say to you, whoever believes has eternal life. 48 I am the bread of life. 49 Your ancestors ate the manna in the desert, but they died; 50 this is the bread that comes down from heaven so that one may eat it and not die. 51 I am the living bread that came down from heaven; whoever eats this bread will live forever; and the bread that I will give is my flesh for the life of the world.?

my reflections
think: Serving God does not necessarily mean that life will be easy and without suffering.

________________________________________________________
_________________________________________________________
God?s special verse/thought for me today________________
_________________________________________________________

T O D A Y ? S BLESSING LIST
Thank You Lord for: ____________________________________
______________________________________________________
READ THE BIBLE IN ONE YEAR Jeremiah 31-32
SABBATH PAUSE
My weekly time with God
THANK YOU LIST
Things to be grateful for from the past week
________________________________________________________________
________________________________________________________________
_________________________________________________________________
SPECIAL NEEDS
Things to ask God for in the coming week
________________________________________________________________
_________________________________________________________________
________________________________________________________________
HIDDEN TREASURE
Most important word God told me this week
________________________________________________________________
_________________________________________________________________
_________________________________________________________________

GETTING TO KNOW THE SAINTS
St. Thomas
Apostle (first century)

?My Lord and my God!?
From a few verses in the Gospel of John, St. Thomas the Apostle emerges as one of the most vivid characters in the New Testament. When Jesus announces his desire to proceed toward Jerusalem, it is Thomas who issues the bold challenge, ?Let us also go, that we may die with him? (11:16). Later, at the Last Supper, when Jesus speaks in a cryptic fashion about the way he is going, Thomas asks, ?Lord, we do not know where you are going; how can we know the way?? This evokes the famous response: ?I am the way, and the truth, and the life; no one comes to the Father, but by me? (14:5).
But it is for his famous ?doubt? that Thomas is chiefly remembered. After Easter, Thomas reacts incredulously to the report of his fellow apostles that they have seen the Risen Lord. He will never believe, he insists, unless he can feel for himself the marks of the nails and place his hand in Christ?s wounded side.
Eight days later Christ appears to all of them in the ?upper room? where they are hiding. Addressing Thomas by name he invites the doubting disciple to touch his wounds, to place his hand in his side. To this invitation Thomas simply exclaims, ?My Lord and my God!? So Jesus responds, ?Have you believed because you have seen me? Blessed are those who have not seen and yet believe? (20:24-30).
The activities of Thomas following Pentecost are not known. Accordingly to early legends, however, St. Thomas engaged in a great missionary venture that took him as far as the south of India. There he was reportedly martyred. Whatever the truth of this story it is a fact that when Portuguese explorers in the sixteenth century first landed on the Malabar Coast of southern India they found already awaiting them a Christian community that attributed its origins to the direct evangelization of St. Thomas. To this day the descendants of this community refer to themselves as St. Thomas Christians.
THE BREAD OF THE HOUSE
For a time, I translated the word ?Bethlehem? as ?house of bread.? When I reviewed my Hebrew and re-examined the word, I realized that my translation was inaccurate, if not completely wrong.
?Bethlehem? is a contraction of two Hebrew words: be(y)th and lechem. Be(y)th is the genitive form of the Hebrew word for house (bayit). Be(y)th therefore means ?of the house? and not ?house of.? Lechem means bread. Be(y)th lechem should therefore be ?bread of the house?.
We know that Bethlehem is the birthplace of Jesus, the ?Bread of Life,? the ?Living Bread? from heaven, infinitely better than the manna in the desert. Bethlehem is not the house of that Bread. Jesus is the Bread of that house. In such a case, anyone who belongs to the family of that house will never hunger because the Bread that feeds that household is Jesus Himself whose flesh is for the life of the world. May we always belong to that household.
Jesus identified Himself with bread, with food, for three reasons.
We must always feed on Him. By feeding on Him He becomes part of us and we become parts of Him. The more we feed on Jesus the more we become like Jesus. His life becomes our life and we receive divine and eternal life. Hunger for Jesus is the ultimate hunger that leads to real death.
We must always feed Jesus to others. We give what we receive. Let Jesus be our gift to others always. He is the answer to the deepest hunger of our brothers and sisters. To feed on Jesus but not feed Jesus to others is spiritual greed that causes spiritual obesity, that leads to real death, too.
We must always feed with Jesus. We feed on Jesus, we feed Jesus to others, and we feed like Jesus. And how does Jesus feed? He gives us Himself. He feeds us with His own flesh. He laid down His life for us. He is the ultimate life-giver. To feed on Jesus and to feed Jesus to others but not to feed like Jesus is likewise a danger that causes real death to either the one we feed or to both the fed and the feeder.
Jesus is the true Bethlehem. May He always be the Bread of your house. Fr. Bobby T.
REFLECTION QUESTION:
Is Jesus my ?Bethlehem??

Eucharistic Lord, may Your life be my life. May Your gift be my gift. May You always be my ?Bethlehem? so that by giving my life to others I may give You, only You, always You. Amen.
Sts. Hippolytus and Pontianus, priest martyr, pope martyr, pray for us.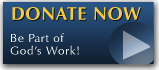 The FEAST is one of the happiest places on earth.

Click Here to find a Feast near you!
KERYGMA TV! is BACK
KERYGMA TV is on a new time slot and new channel Sundays 8 a.m. at IBC 13
Need Counseling? No Landline?
Now, you can use your mobile phone to call a friend for counseling at 09228407031. Or you may call our landlines 7266728, 7264709, 7259999 Mon-Fri 24-hrs, Sat 6am-5pm, Sun 6am-10am
BO BLOGS!
Go to Bo's Official Site and read his almost daily blog! Its not news, but thoughts and musings of Bo Sanchez. Get to know Bo in a more personal way --and find out what it means to live the life of a preacher. You get to enrich your faith as well.
DONATION
Remember to always donate your "first fruits"-not the last. Click on the "Donation" Box under the members menu - and you'll even see links to the nearest branches of the Banks where you can deposit.