READINGS for 2006-08-10
Feast of St. Lawrence
BLESSING OF A CHEERFUL GIVER
??whoever sows sparingly will also reap sparingly, and whoever sows bountifully will also reap bountifully,? ? 2 Corinthians 9:6

As I gave my tithes, I remembered that God loves a cheerful giver. And so I gave a bigger amount, knowing the offering would please God; and He would allow me to reap more blessings. I also said a prayer for my husband whose birthday drew near.
On the eve of his birthday, I had planned on preparing roast chicken that was to be marinated overnight. I had gone to the grocery earlier to buy a list of grocery items. But in the evening, I was horrified to discover that I forgot to buy the dressed chicken. The grocery had already closed and I was disappointed at myself for forgetting.
Then the doorbell rang and it was my brother delivering an unexpected gift ? a 5-kilogram dressed turkey! But I did not know how to cook turkey. Lo and behold, as I cut open my cookbook it fell on the page entitled ?Roast Turkey?! The Lord replaced the chicken with a large turkey with a bonus recipe to go with it.
My husband was very pleased with the meal. I thanked the Lord for the blessing. He replaced my disappointment with cheer and I knew that the Lord truly loved a cheerful giver. Donna E.

REFLECTION:
Do we give as much as we can so that others may become closer to God?

Father, thank you for the unexpected graces that you shower us, especially when we don?t deserve it.

1st READING
2 Corinthians 9:6-10

Generally speaking, the degree of reward we receive from a particular act proportional to the level of our commitment to the act. This is true of the Gospel as well. The degree to which we commit ourselves in obedience to the Gospel will determine, generally speaking, the level to which the transforming power of the love of God can be active in our lives. Yes, God chooses to freely give His graces to us. However, grace does not work in a vacuum. It needs to have something to work with and that something is normally the level of our commitment to the Gospel.

6 Consider this: whoever sows sparingly will also reap sparingly, and whoever sows bountifully will also reap bountifully. 7 Each must do as already determined, without sadness or compulsion, for God loves a cheerful giver. 8 Moreover, God is able to make every grace abundant for you, so that in all things, always having all you need, you may have an abundance for every good work. 9 As it is written: ?He scatters abroad, he gives to the poor; his righteousness endures forever.? 10 The one who supplies seed To the sower and bread for food will supply and multiply your seed and increase the harvest of your righteousness.

P S A L M

Psalm 112:1-2, 5-6, 7-8, 9

R: Blessed the man who is gracious and lends to those in need.

1 Blessed the man who fears the LORD, who greatly delights in his commands. 2 His posterity shall be mighty upon the earth; the upright generation shall be blessed. (R) 5 Well for the man who is gracious and lends, who conducts his affairs with justice. 6 He shall never be moved; the just man shall be in everlasting remembrance. (R) 7 An evil report he shall not fear; his heart is firm, trusting in the LORD. 8 His heart is steadfast; he shall not fear till he looks down upon his foes. (R) 9 Lavishly he gives to the poor; his generosity shall endure forever; his horn shall be exalted in glory. (R)
G O S P E L
John 12:24-26

We must all become like the grain of wheat. We must be willing to be broken open and transformed so that God can build from the seed of our life the tree and fruits He desires in our lives. His grace can do this work in our lives if we are willing to open our lives to Him. St. Lawrence gave his life as a martyr for the sake of the Gospel. We remember his commitment centuries later. The seed of his faith continues to inspire people today. Let us pray that the lives we lead will be of inspiration to others.

24 ?Amen, amen, I say to you, unless a grain of wheat falls to the ground and dies, it remains just a grain of wheat; but if it dies, it produces much fruit. 25 Whoever loves his life loses it, and whoever hates his life in this world will preserve it for eternal life. 26 Whoever serves me must follow me, and where I am, there also will my servant be. The Father will honor whoever serves me.?

my reflections
think: The degree of reward we receive from a particular act is proportional to the level of our commitment to the act.
________________________________________________________
_________________________________________________________
God?s special verse/thought for me today________________
_________________________________________________________

T O D A Y ? S BLESSING LIST
Thank You Lord for: ____________________________________
_______________________________________________________
READ THE BIBLE IN ONE YEAR Jeremiah 19-22
TOMATO SEEDS
When I was a kid, I could not understand why tomato seeds had to be dried before they were planted. Dry seeds seemed dead to me. But once, I planted fresh tomato seeds in a plant box under a shade. For a few days the tomato seeds I planted remained untouched and fresh. But a few days later, the ants came and ate all my fresh tomato seeds!
The more we keep seeds fresh, the more we hinder the harvest. The more we preserve them, the more tomatoes we lose. Unless the seed falls to the earth and dies, it remains a seed; but if it dies, it produces much fruit. We are like tomato seeds. We need to endure trials for us to grow. We need to risk so as to gain. We must die in order to live. St. Francis says that it is ?in dying that we are born to eternal life.? Yet no one wants to die. But as we remember St. Lawrence today, let us learn from his love for the poor. When arrested and tortured by the Roman Prefect to surrender the treasures of the Church, St. Lawrence pointed to the poor, saying, ?Here are the treasures of the Church.? Let us also be inspired by his faithfulness. He was martyred for his faith through roasting. But most of all, let us follow his example of joyful sacrifice. While being roasted to death on a gridiron, St. Lawrence even jested saying, ?Kindly turn me over. I am already cooked on this side.?
May we live out our love for the poor. May our love for Jesus be faithful. May our sacrificial love be joyful at all times. By doing so we are martyrs not by dying but by living, for martyrdom is not only about dying. Martyrdom is about living for Jesus, loving Jesus in the poor, and loving Jesus in good times and bad. Dying for Jesus is but a part of that living. Unless we live like Jesus, we cannot die for Him.
Martyrdom is not only the moment when the axe falls on a Christian?s neck. It is not only the moment when wild beasts feast on a Christian?s flesh. It is not only when a Christian is roasted alive. Martyrdom is living like Jesus.
Tomato seeds do not become martyrs. They become tomato fruits. But we do become like Jesus. We are martyrs. Fr. Bobby T.
REFLECTION QUESTION:
If we were like tomato seeds kept fresh and shaded, we would never bear fruit. We would either end in the digestive tract of some ant or we would simply rot away.

Holy Spirit dwelling in me, consume my heart with love for Jesus. Set it aflame for love of Him. Strengthen it amidst adversities and make it always shine with joy. Help me live for Jesus, love like Jesus, and die with Jesus. Amen.
St. Lawrence of Rome, martyr, pray for us.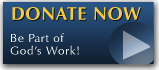 The FEAST is one of the happiest places on earth.

Click Here to find a Feast near you!
KERYGMA TV! is BACK
KERYGMA TV is on a new time slot and new channel Sundays 8 a.m. at IBC 13
Need Counseling? No Landline?
Now, you can use your mobile phone to call a friend for counseling at 09228407031. Or you may call our landlines 7266728, 7264709, 7259999 Mon-Fri 24-hrs, Sat 6am-5pm, Sun 6am-10am
BO BLOGS!
Go to Bo's Official Site and read his almost daily blog! Its not news, but thoughts and musings of Bo Sanchez. Get to know Bo in a more personal way --and find out what it means to live the life of a preacher. You get to enrich your faith as well.
DONATION
Remember to always donate your "first fruits"-not the last. Click on the "Donation" Box under the members menu - and you'll even see links to the nearest branches of the Banks where you can deposit.