READINGS for 2006-08-08
ENTER IN
When I summon him, he shall approach me; how else should one take the deadly risk of approaching me? says the Lord. ? Jeremiah 30:21
The layout of the temple of Jerusalem had three main parts: the courts, the Holy Place and the Holy of Holies. In the Holy Place, only priests were allowed to enter. A thick and heavy curtain separated it from the Holy of Holies, the innermost sanctuary where the Ark of the Covenant was. The presence of God resided in it, and was accessible only to the high priest. He could only enter once a year to atone for the sins of the nation.
There was a legend that said a rope was tied to the high priest?s ankle whenever he entered the Holy of Holies, so in case he died in the Lord?s presence the other priests could drag him out. When Jesus died, Scripture records that the veil in the sanctuary was torn into two (Matthew 27:51). This symbolized that, now, anyone could enter into the presence of our Holy God! What a blessed people we are!
So when we come to worship Him, whether it?s in the prayer meeting, at Mass or during our prayer times of prayer, thank the Lord for the privilege of being able to enter into His presence. It was a privilege that used to be reserved only for the high priest of Israel! Rissa S.
REFLECTION:
Jesus paid a high price so that you can have access to God. Do you make the most of that privilege or do you take it for granted?
Thank You, Jesus, for being my High Priest and for making a way for me to the Father.
1st READING
Jeremiah 30:1-2, 12-15, 18-22

Sin is like a disabling sore on our bodies. It is like a boil that has not yet burst and is getting worse and worse to the point that it can all but cause us to lose use of a limb or whatever part of the body it affects. If we repent for our sins it is as though the boil is cut open and the infectious pus can be drained from the sore. Healing can now take place. The pain of squeezing out the pus, like the shame in humbling ourselves and confessing our sin, is worth it since it is the beginning of healing and we gain a new lease on life.

1 The following message came to Jeremiah from the LORD. 2Thus says the LORD, the God of Israel: Write all the words I have spoken to you in a book. 12 For thus says the LORD: Incurable is your wound, grievous your bruise; 13 there is none to plead your cause, no remedy for your running sore, no healing for you. 14 All your lovers have forgotten you, they do not seek you. I struck you as an enemy would strike, punished you cruelly. 15 ?Why cry out over your wound? Your pain is without relief. Because of your great guilt, your numerous sins, I have done this to you. 18 Thus says the LORD: See! I will restore the tents of Jacob, his dwellings I will pity; city shall be rebuilt upon hill, and palace restored as it was. 19 From them will resound songs of praise, the laughter of happy men. I will make them not few, but many; they will not be tiny, for I will glorify them. 20 His sons shall be as of old, his assembly before me shall stand firm; I will punish all his oppressors. 21 His leader shall be one of his own, and his rulers shall come from his kin. When I summon him, he shall approach me; how else should one take the deadly risk of approaching me? says the LORD. 22 You shall be my people, and I will be your God.?

P S A L M
Psalm 102:16-18, 19-21, 29 and 22-23

R: The Lord will build up Zion again, and appear in all his glory.
15 [16] The nations shall revere your name, O LORD, and all the kings of the earth your glory, 16 [17] when the LORD has rebuilt Zion and appeared in his glory; 17 [18] when he has regarded the prayer of the destitute, and not despised their prayer. (R) 18 [19] Let this be written for the generation to come, and let his future creatures praise the LORD 19 [20] ?The LORD looked down from his holy height, from heaven he beheld the earth, 20 [21] To hear the groaning of the prisoners, to release those doomed to die? (R) 28 [29] The children of your servants shall abide, and their posterity shall continue in your presence. 21 [22] That the name of the LORD may be declared in Zion; and his praise, in Jerusalem, 22 [23] When the peoples gather together, and the kingdoms, to serve the LORD. (R)

G O S P E L

Matthew 14:22-36
Jesus chastises Peter for his lack of faith and then calms the wind and the seas. There can be little doubt in the minds of the apostles after such an event that Jesus is an extraordinary individual and hence their acclamation that He is the Son of God. Let us pray that we will have the presence of mind to draw upon our faith in times of struggle and fear. Let us not lose sight that He is with us in order to lead and guide us through the maze of life to eternal salvation in the end.

22 Then he made the disciples get into the boat and precede him to the otherside, while he dismissed the crowds. 23 After doing so, he went up on the mountain by himself to pray. When it was evening he was there alone. 24 Meanwhile the boat, already a few miles offshore, was being tossed about by the waves, for the wind was against it. 25 During the fourth watch of the night, he came toward them, walking on the sea. 26 When the disciples saw him walking on the sea they were terrified. ?It is a ghost,? they said, and they cried out in fear. 27 At once [Jesus] spoke to them, ?Take courage, it is I. Do not be afraid.? 28 Peter said to him in reply, ?Lord, if it is you, command me to come to you on the water.? 29 He said, ?Come.? Peter got out of the boat and began to walk on the water toward Jesus. 30 But when he saw how [strong] the wind was he became frightened; and, beginning to sink, he cried out, ?Lord, save me!? 31 Immediately Jesus stretched out his hand and caught him, and said to him, ?O you of little faith, why did you doubt?? 32 After they got into the boat, the wind died down. 33 Those who were in the boat did him homage, saying, ?Truly, you are the Son of God.? 34 After making the crossing, they came to land at Gennesaret. 35 When the men of that place recognized him, they sent word to all the surrounding country. People brought to him all those who were sick 36 and begged him that they might touch only the tassel on his cloak, and as many as touched it were healed.
my reflections
think: Sin is like a disabling sore on our bodies.
________________________________________________________
_________________________________________________________
God?s special verse/thought for me today________________
_________________________________________________________

T O D A Y ? S BLESSING LIST
Thank You Lord for: ____________________________________
_______________________________________________________
READ THE BIBLE IN ONE YEAR Jeremiah 10-13


LET THERE BE LIGHT!
The years 1200 through 1500 are commonly referred to as the ?Middle Ages? or ?The Dark Ages.? It is considered a bleak time because it was an era of wars, diseases, sufferings and immense human poverty. Islam was also the encroaching communism of that day. Sad to say, corruption pervaded even in church circles and reformation within her was badly needed. This led to Martin Luther?s protest and the birth of Protestantism.
But ?The Dark Ages? monicker is not totally accurate. Because there were also moments of grace. At no other period in the history of the world did humanity produce countless saints: St. Francis of Assisi, St. Bonaventure, St. Camillus de Lellis, St. Bridget, St. Ignatius of Loyola, St. Robert Belarmine, St. Charles Borromeo, St. Francis Xavier, St. Clare, St. Teresa of Avila, St. John of the Cross and St. Dominic de Guzman, to name just a few.
When it is dark, it is not totally dark for God. He directs us through the darkness that engulfs us. He sends us luminaries like St. Dominic de Guzman (1170-1221), outstanding in learning, founder of the Order of Preachers. The statue of St. Dominic has a dog standing next to him with a lighted torch. St. Dominic was the watchdog of the Church against the false teachings of his time. He defended the teachings of the Church from heresies, particularly the Albengensian heresy. He was a hero of truth and an example of fidelity.
Today, more than ever, we need heroes and saints like St. Dominic. There is a very strong tendency towards relativism that blurs moral truth. We need more honest people who will defend the truth as proclaimed by Christ. While there is a growing regard for the Church as outmoded and for her teachings as impractical nowadays, we need more people who are faithful to the Church and her teachings. Will we be those people? Can we be heroes of truth? Can we be shining examples of fidelity to the Church?
No period in the history of the world can be too dark if we dare to be heroes and saints. Let us be that light that refuses to surrender human race to an era of darkness.
Let there be light! Fr. Bobby T.
REFLECTION QUESTION:
It is better to light a candle than to curse the darkness.
Jesus, Light of the world, shine in me, shine through me. Let all the light in me be Yours. Dispel the darkness in my soul and with my soul dispel the darkness of the world. Amen.
St. Dominic Guzman, confessor, pray for us.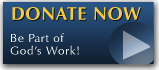 The FEAST is one of the happiest places on earth.

Click Here to find a Feast near you!
KERYGMA TV! is BACK
KERYGMA TV is on a new time slot and new channel Sundays 8 a.m. at IBC 13
Need Counseling? No Landline?
Now, you can use your mobile phone to call a friend for counseling at 09228407031. Or you may call our landlines 7266728, 7264709, 7259999 Mon-Fri 24-hrs, Sat 6am-5pm, Sun 6am-10am
BO BLOGS!
Go to Bo's Official Site and read his almost daily blog! Its not news, but thoughts and musings of Bo Sanchez. Get to know Bo in a more personal way --and find out what it means to live the life of a preacher. You get to enrich your faith as well.
DONATION
Remember to always donate your "first fruits"-not the last. Click on the "Donation" Box under the members menu - and you'll even see links to the nearest branches of the Banks where you can deposit.