READINGS for 2006-08-06
Feast of the Transfiguration of the Lord
THE BUTTERFLY TREE
?And He was transfigured before them, and His clothes became dazzling white ?? ? Mark 9:2-3
There was this lady who had a newly built house. Her architect suggested to her that it would be nice to have a butterfly tree in her garden. He described to her how it would look - lots of beautiful, brightly colored butterflies flying around her garden adding beauty to her home.
Now just in case you didn?t know this, a butterfly tree doesn?t natuarally produce butterflies as fruits. Instead, man puts a hole in the tree where eggs are placed. The eggs become caterpillars, then cocoons, then finally, butterflies.
So a few weeks after the lady?s butterfly tree was planted, caterpillars started crawling around her house. She couldn?t stand the sight of these creatures so she had them killed. The butterflies never came.
Peter, James and John had a glimpse of the true glory of the King. It was such an inspiring experience for them that they didn?t want to leave the mountain. But they didn?t know and understand yet that Jesus had to suffer and die first before He comes into His glory. We may have our own transfiguration experience and we want to stay where we are. But we need to go back to reality and face the challenges of our daily lives. Remember, butterflies begin as caterpillars. We can?t take a short-cut. Judith C.
REFLECTION:
What are the caterpillars in your life?
May I see beyond caterpillars and instead see them as potential butterflies.
1st READING
Daniel 7:9-10, 13-14

Daniel?s vision depicts a rather glorious situation where an individual appears exalted in the midst of thousands of worshippers. Here we have a beautiful description of the way in which we should worship today. Maybe we will not have all the golden thrones and angels visible to us, but when we celebrate the Eucharist, I am sure they are there from the point of view of the heavenly host. Let us remind ourselves that Jesus is truly present in the Eucharist and so be inspired to give Him greater honor and worship.
9 As I watched, Thrones were set up and the Ancient One took his throne. His clothing was snow bright, and the hair on his head as white as wool; His throne was flames of fire, with wheels of burning fire. 10 A surging stream of fire flowed out from where he sat. Thousands upon thousands were ministering to him, and myriads upon myriads attended him. The court was convened, and the books were opened. 13 As the visions during the night continued, I saw One like a son of man coming, on the clouds of heaven; When he reached the Ancient One and was presented before him, 14 He received dominion, glory, and kingship; nations and peoples of every language serve him. His dominion is an everlasting dominion that shall not be taken away, his kingship shall not be destroyed.
P S A L M
Psalm 97:1-2, 5-6, 9
R: The Lord is king, the most high over all the earth.

1 The LORD is king; let the earth rejoice; let the many islands be glad. 2 Clouds and darkness are round about him, justice and judgment are the foundation of his throne. (R) 5 The mountains melt like wax before the LORD, before the Lord of all the earth. 6 The heavens proclaim his justice, and all peoples see his glory. (R) 9 Because you, O LORD, are the Most High over all the earth, exalted far above all gods. (R)
2nd READING

2 Peter 1:16-19
For James, John and Peter, disciples of Jesus, the Transfiguration must have been a great boost to their faith. It must have acted like a proof to the idea that Jesus was the Messiah. As they reflected back upon their experiences with Jesus, I am sure that this is one that would have come to mind very quickly. As we remember it today, let us open our hearts and minds to allow God to convince us fully as to his identity and what this means to us in terms of our mission in life. Let us bring the Good News of the salvation won by the Son of God to the ends of the earth.
16 We did not follow cleverly devised myths when we made known to you the power and coming of our Lord Jesus Christ, but we had been eyewitnesses of his majesty. 17 For he received honor and glory from God the Father when that unique declaration came to him from the majestic glory, ?This is my Son, my beloved, with whom I am well pleased.? 18 We ourselves heard this voice come from heaven while we were with him on the holy mountain. 19 Moreover, we possess the prophetic message that is altogether reliable. You will do well to be attentive to it, as to a lamp shining in a dark place, until day dawns and the morning star rises in your hearts.
G O S P E L
Mark 9:2-10

The Feast of the Transfiguration reminds us of the identity of Jesus as the Son of God. In the midst of His years of ministry, Jesus asks three of His disciples to accompany Him up Mount Tabor. They experienced a remarkable event when Jesus spoke to the Old Testament figures of Moses and Elijah. This affirms the continuity of God?s work, begun as recorded in the Old Testament, continued through the ministries of these two great men and completed with Jesus.
2 After six days Jesus took Peter, James, and John and led them up a high mountain apart by themselves. And he was transfigured before them, 3 and his clothes became dazzling white, such as no fuller on earth could bleach them. 4 Then Elijah appeared to them along with Moses, and they were conversing with Jesus. 5 Then Peter said to Jesus in reply, ?Rabbi, it is good that we are here! Let us make three tents: one for you, one for Moses, and one for Elijah.? 6 He hardly knew what to say, they were so terrified. 7 Then a cloud came, casting a shadow over them; then from the cloud came a voice, ?This is my beloved Son. Listen to him.? 8 Suddenly, looking around, they no longer saw anyone but Jesus alone with them. 9 As they were coming down from the mountain, he charged them not to relate what they had seen to anyone, except when the Son of Man had risen from the dead. 10 So they kept the matter to themselves, questioning what rising from the dead meant.
my reflections
think: Let us open our hearts and minds to allow God to convince us more fully as to his identity and what this means for us in terms of our mission in life.

________________________________________________________
_________________________________________________________
God?s special verse/thought for me today________________
________________________________________________________

T O D A Y ? S BLESSING LIST
Thank You Lord for: ____________________________________
_______________________________________________________
READ THE BIBLE IN ONE YEAR Jeremiah 4-6
SABBATH PAUSE
My weekly time with God
THANK YOU LIST
Things to be grateful for from the past week
________________________________________________________________
________________________________________________________________
_________________________________________________________________
SPECIAL NEEDS
Things to ask God for in the coming week
________________________________________________________________
_________________________________________________________________
________________________________________________________________
HIDDEN TREASURE
Most important word God told me this week
________________________________________________________________
_________________________________________________________________
_________________________________________________________________


GETTING TO KNOW THE SAINTS
Blessed Osanna of Mantua
Mystic (1449 - 1505)
?Child, life and death consist in loving God.?
From a mysterious voice Bl. Osanna heard the words above, as she wandered, a child of five, beside the river Po. Immediately she fell into a mystical rapture in which she was led by an angel to behold the company of the blessed in paradise. It was an experience that marked her forever.
Osanna was born in 1449 to a noble family of Mantua. She was the eldest of many children, and her family hoped for an advantageous marriage. But in light of her childhood ecstasy, and many others which followed, she begged to be allowed to join the Dominicans. Eventually her family relented, and she put on the habit of a Dominican tertiary.
Osanna continued to live in her family home, but she spent most of her time in church or praying silently in her room. Her reputation for holiness attracted wide attention. The duke of Mantua, to whom she was related, relied on her not only for spiritual counsel but also from her opinion on affairs of state. When not in prayer she was busy with works of mercy, whether nursing the sick, visiting prisoners, or serving the poor and afflicted. She made use of her well-placed connections to advocate the cause of many victims of injustice.
Osanna maintained a personal devotion to the Dominican prophet Savonarola of Florence (d. 1498), who ultimately was burned at the stake after running afoul of the notorious Borgia pope Alexander VI. In the spirit of his apocalyptic preaching Osanna foresaw much suffering and ruin hanging over Italy on account of the sins of Christians ? particularly the rampant of corruption in Rome. So grave were the pope?s sins that Bl. Osanna, who otherwise held out hope for the salvation of all, could sustain little hope in his case. Though she prayed mightily on his behalf, her appeals fell on deaf ears. ?Alas, wretched sinner that I am! God ever kept motionless, with aspect and countenance of wrath; and He gave no reply to anyone who prayed; not to the Madonna, nor to the apostles, nor to my soul.?
Osanna died on June 20 (her feast day), 1505, at the age of 56.
PERFECT FIGURE
Many people are conscious of their figures, regardless of their gender. So today let us reflect on our figures.
Everybody wants to have a perfect figure ? either for vanity or health. But what is a perfect figure? Is it 36-24-34 for women and an inverted triangle for men? But we have come across people who are in good shape but are not necessarily in good health. A perfect figure must then be more than what meets the eye. Figure is the totality of a person. Perfect figure is having a healthy soul and body. Perfect figure means perfect health; and perfect health means perfect life.
The transfiguration of the Lord is a revelation of His inner Self in all its intrinsic glory and beauty. It is a cry that comes from His deepest within that refuses to regard the physical as the ultimate basis of perfection. It is a celebration of His beauty even in the shadow of His seeming lack of it.
The passion and death of Jesus would certainly render His body ugly and revolting. On top of a mountain, Jesus manifested to His closest disciples that the suffering and death He would soon endure could not destroy the beauty and glory He always had. While betrayal, denial, hunger, thirst, loneliness, fear, torture and crucifixion would bring upon Jesus the agony and horror of death, they could not distort His perfect figure: He is the Father?s Beloved Son. Obedience to the Father would disfigure Jesus so that He may configure us to His perfect figure.
?This is my Beloved Son. Listen to Him,? declares the Father. We fix our eyes on Jesus and see the real meaning of our otherwise seemingly meaningless sufferings. Through Jesus? words we learn the value of our sufferings even when our sufferings seem to have little, if any, value at all. With Jesus, through Jesus, and in Jesus we are able to transform our crosses into sources of grace, our death into life, our brokenness into perfection.
Thus, while transfiguration is for Jesus, configuration to Jesus is for us. The challenge for us is to follow not only what Jesus said but how Jesus lived. May we become more and more like Jesus.
This then is the perfect figure: a life configured to Christ. Fr. Bobby T.

REFLECTION QUESTION:
The Gospel speaks of the Lord?s transfiguration. Does our lives proclaim configuration to Christ?
Glorious Savior of the world, save me from distortion. Configure me unto Your image and likeness. Let nothing and no one destroy Your image in me. Amen.
St. Hormisdas, pope, pray for us.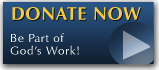 The FEAST is one of the happiest places on earth.

Click Here to find a Feast near you!
KERYGMA TV! is BACK
KERYGMA TV is on a new time slot and new channel Sundays 8 a.m. at IBC 13
Need Counseling? No Landline?
Now, you can use your mobile phone to call a friend for counseling at 09228407031. Or you may call our landlines 7266728, 7264709, 7259999 Mon-Fri 24-hrs, Sat 6am-5pm, Sun 6am-10am
BO BLOGS!
Go to Bo's Official Site and read his almost daily blog! Its not news, but thoughts and musings of Bo Sanchez. Get to know Bo in a more personal way --and find out what it means to live the life of a preacher. You get to enrich your faith as well.
DONATION
Remember to always donate your "first fruits"-not the last. Click on the "Donation" Box under the members menu - and you'll even see links to the nearest branches of the Banks where you can deposit.