READINGS for 2006-08-05
DIVERSIONARY TACTICS
Prompted by her mother... Matthew 14:8
In my fledgling business of setting up Christian concerts, I once explored the possibility of helping produce an amateur play. I made it clear to the lady I spoke with that I needed an answer about the feasibility within a week. She assured me she would have an answer by then.
On the 9th day, no word. I texted and called till the 13th day. Still no word. Finally, using a friend?s cell, I called. She picked up. I went straight to the point and told her that if we were to proceed with the project, I could not work this way. She said she was very busy and would get back to me later.
She did. This time to tell me how angry she was that she had been called professional (Huh?). And to tell me I was lucky I was being paid for the job I did while she was only a volunteer. After that, she spread the word that I was a witch.
Diversionary tactics. Herodias was a pro at them. These are mind games we employ to preserve ourselves from harsh reality... in this case, the lady couldn?t admit she was at fault and so directed her anger toward me.
These tactics don?t really work, in the long run. Because the truth will always remain. And the truth sets me free. Victoria L.
REFLECTION:
Do you know how to accept responsibility for your actions?
Lord, You died to save me from MY sins. For this I have no words.
1st READING
Jeremiah 26:11-16, 24

Jeremiah had the courage to stand by the truth as God had revealed it to him. This must have taken tremendous courage as it seemed that many times the people were going to kill him for doing this. Let us draw strength and inspiration from his example and many other faith-filled believers and martyrs as we seek to do what we can to bring the Gospel to the nations.
11 The priests and prophets said to the princes and to all the people, ?This man deserves death; he has prophesied against this city, as you have heard with your own ears.? 12 Jeremiah gave this answer to the princes and all the people, ?It was the LORD who sent me to prophesy against this house and city all that you have heard. 13 Now, therefore, reform your ways and your deeds; listen to the voice of the LORD your God, so that the LORD will repent of the evil with which he threatens you. 14 As for me, I am in your hands; do with me what you think good and right. 15 But mark well if you put me to death, it is innocent blood you bring on yourselves, on this city and its citizens. For in truth it was the LORD who sent me to you, to speak all these things for you to hear.? 16 Thereupon the princes and all the people said to the priests and the prophets, ?This man does not deserve death; it is in the name of the LORD, our God, that he speaks to us.? 24 But Ahikam, son of Shaphan, protected Jeremiah, so that he was not handed over to the people to be put to death.
P S A L M
Psalm 69:15-16, 30-31, 33-34
R: Lord, in your great love, answer me.

14 [15] Rescue me out of the mire; may I not sink! may I be rescued from my foes, and from the watery depths. 15 [16] Let not the floodwaters overwhelm me, nor the abyss swallow me up, nor the pit close its mouth over me. (R) 29 [30] But I am afflicted and in pain; let your saving help, O God, protect me. 30 [31] I will praise the name of God in song, and I will glorify him with thanksgiving. (R) 32 [33] ?See, you lowly ones, and be glad; you who seek God, may your hearts be revive! 33 [34] For the LORD hears the poor, and his own who are in bonds he spurns not. (R)
G O S P E L
Matthew 14:1-12
This rather gruesome story depicts what can happen when weakness of character is allowed to rule the day. Herod knows that John is not a bad man. He may not like John for the things he had said against him. I do not believe that he has the courage to kill John on his own. However, with the help of another, he is persuaded to act. It is so important for us not to allow ourselves to become a stumbling block for others. We should avoid this at all costs, as sin, when multiplied can lead to acts that individually we would not be capable of doing.

1 At that time Herod the tetrarch heard of the reputation of Jesus 2 and said to his servants, ?This man is John the Baptist. He has been raised from the dead; that is why mighty powers are at work in him.? 3 Now Herod had arrested John, bound [him], and put him in prison on account of Herodias, the wife of his brother Philip, 4 for John had said to him, ?It is not lawful for you to have her.? 5 Although he wanted to kill him, he feared the people, for they regarded him as a prophet. 6 But at a birthday celebration for Herod, the daughter of Herodias performed a dance before the guests and delighted Herod 7 so much that he swore to give her whatever she might ask for. 8 Prompted by her mother, she said, ?Give me here on a platter the head of John the Baptist.? 9 The king was distressed, but because of his oaths and the guests who were present, he ordered that it be given, 10 and he had John beheaded in the prison. 11 His head was brought in on a platter and given to the girl, who took it to her mother. 12 His disciples came and took away the corpse and buried him; and they went and told Jesus.
Jeremiah 1-3
my reflections
think: Jeremiah had the courage to stand by the truth as God had revealed it to him. Do we have the same courage?
________________________________________________________
_________________________________________________________

God?s special verse/thought for me today________________
_________________________________________________________
T O D A Y ? S BLESSING LIST
Thank You Lord for: ____________________________________
_______________________________________________________
READ THE BIBLE IN ONE YEAR Jeremiah 1-3

Dedication of the Basilica of Saint Mary Major in Rome
A HOUSE FOR HER IN OUR HEARTS
After the declaration that Mary is the Mother of God in the Council of Ephesus in the year 431, Pope Sixtus III dedicated to her the Basilica of St. Mary Major in Rome. It is the oldest church in the West dedicated to the Blessed Virgin Mary.
There are three reasons why we should celebrate the dedication of the Basilica of Saint Mary Major. First, the basilica whose anniversary we celebrate today is dedicated to the Blessed Virgin Mary. The Blessed Virgin Mary is very dear to us. By this reason itself, we should be happy to join in celebrating this basilica?s anniversary. To thank God for the gift of this basilica shows how much we love and value the Blessed Mother
Second, while not belonging to the community of the basilica, we recall its dedication with joy because we belong to the one, holy, catholic Church. We are related to each and every Catholic. Our local parish is united to all the parishes and Catholic communities around the world. When we celebrate the dedication of a Catholic church, even if it is not ours, we express our faith in the communion of all the followers of the Lord Jesus Christ.
Third, Filipinos even have a special reason to celebrate the dedication of this church because the Basilica of Saint Mary Major also houses the Center for Filipino Migrant Workers in Rome. I had the privilege of visiting this basilica and celebrating Mass there. There I met so many Filipino overseas workers. On Sundays, a Tagalog Mass is celebrated there, too. Is it mere coincidence that the Center for Filipino Migrant Workers in Rome is located within the offices of this basilica or was it the Blessed Mother herself, to whom Filipinos are deeply devoted, who gave a home to Filipinos in her own basilica?
The Basilica of Saint Mary in Rome is called ?Basilica di Sancta Maria Maggiore? because it is the mother of all churches dedicated to the Blessed Virgin Mary. We dedicate ourselves to the Blessed Virgin Mary. She is the mother of us all. Today we celebrate her house. Always, we house her in our hearts. Fr. Bobby T.
REFLECTION QUESTION:
Does the Blessed Virgin Mary live in my heart?
Father God, give us hearts that love Jesus with the heart of Mary and love Mary with the heart of Jesus. Amen.
St. Mary Major, pray for us.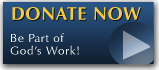 The FEAST is one of the happiest places on earth.

Click Here to find a Feast near you!
KERYGMA TV! is BACK
KERYGMA TV is on a new time slot and new channel Sundays 8 a.m. at IBC 13
Need Counseling? No Landline?
Now, you can use your mobile phone to call a friend for counseling at 09228407031. Or you may call our landlines 7266728, 7264709, 7259999 Mon-Fri 24-hrs, Sat 6am-5pm, Sun 6am-10am
BO BLOGS!
Go to Bo's Official Site and read his almost daily blog! Its not news, but thoughts and musings of Bo Sanchez. Get to know Bo in a more personal way --and find out what it means to live the life of a preacher. You get to enrich your faith as well.
DONATION
Remember to always donate your "first fruits"-not the last. Click on the "Donation" Box under the members menu - and you'll even see links to the nearest branches of the Banks where you can deposit.