READINGS for 2006-08-03
THE STOREROOM OF OUR LIFE
?...like the head of a household...? ? Matthew 13:52
?See no evil. Hear no evil. Speak no evil?.
The words are written at the foot of three monkey statues. One covers its eyes, the next its ears and the third its mouth. They represent what we should do as ?heads? of God?s ?household?.
Our heart is the storeroom of our life (Luke 17:21). If we screen what comes in and out of our hearts, we become effective custodians of His kingdom. By this, we mean to prevent lust or glamour into our vision; deter gossip and malice into our hearing; and stop hurtful and suggestive talks to pour forth from our mouths. And store only good things, new and old to ?produce good? (Luke 6:45). Only then can we ?See all good?, - beauty and blessings; ?Hear all good? ? Word of God and other?s needs; and ?Speak all good? ?encouragement, consolation, praises to God.
Stephen Covey says we can live through many changes in life is because of the unchanging core within us. Let the goodness of God be solid in us so that we become catalyst to the changing world.
No wonder He calls Himself ?the Vine.? (John 15:5)Obet C.
REFLECTION:
Am I vigilant or complacent with what comes into and out of our lives?
Holy Spirit, I accept all that You allow to happen to me and to do Your will.

1st READING
Jeremiah 18:1-6
None of the imagery that Jeremiah uses in his prophetic ministries is more powerful and instructive than this one. The concept of God as the potter molding the clay (us) into the finished product of His choice is so powerful because it picks up on our need, as the piece under construction, to allow the grace and molding of the potter free reign in our lives. That way we, the finished product, will be apt for the task that He has planned for us. The firing in the kiln symbolizes the testing and suffering that we will all undergo. It is important to remember that the color or glaze on a piece of pottery is only brought forth under this heat treatment.
1 This word came to Jeremiah from the LORD: 2 ?Rise up, be off to the potter?s house; there I will give you my message.? 3 I went down to the potter?s house and there he was, working at the wheel. 4 Whenever the object of clay which he was making turned out badly in his hand, he tried again, making of the clay another object of whatever sort he pleased. 5 Then the word of the Lord came to me: 6 ?Can I not do to you, house of Israel, as this potter has done? says the LORD. Indeed, like clay in the hand of the potter, so are you in my hand, house of Israel.?
P S A L M
Psalm 146:1-2, 3-4, 5-6
R: Blessed is he whose help is the God of Jacob.
1 Praise the LORD, O my soul; 2 I will praise the LORD all my life; I will sing praise to my God while I live. (R) 3 Put not your trust in princes, in the sons of men, in whom there is no salvation. 4 When his spirit departs he returns to his earth; on that day his plans perish. (R) 5 Blessed he whose help is the God of Jacob, whose hope is in the LORD, his God, 6 who made heaven and earth, the sea and all that is in them. (R)
G O S P E L
Matthew 13:47-53
Each of our lives is a bit like the catch that the dragnet brings up in today?s Gospel. There is usually an element or two of sin mixed in with our good works. We should never let this get us depressed. With the grace of God and with true repentance and conversion, we can grow in holiness and overcome our faults, failures, weaknesses and sins.
47 Again, the kingdom of heaven is like a net thrown into the sea, which collects fish of every kind. 48 When it is full they haul it ashore and sit down to put what is good into buckets. What is bad they throw away. 49 Thus it will be at the end of the age. The angels will go out and separate the wicked from the righteous 50 and throw them into the fiery furnace, where there will be wailing and grinding of teeth. 51 ?Do you understand all these things?? They answered, ?Yes.? 52 And he replied, ?Then every scribe who has been instructed in the kingdom of heaven is like the head of a household who brings from his storeroom both the new and the old.? 53 When Jesus finished these parables, he went away from there.
my reflections
think: With the grace of God and with true repentance and conversion, we can grow in holiness and overcome our faults, failures, weaknesses and sins.
________________________________________________________
_________________________________________________________
God?s special verse/thought for me today________________
________________________________________________________

T O D A Y ? S BLESSING LIST
Thank You Lord for: ____________________________________
_______________________________________________________
READ THE BIBLE IN ONE YEAR Isaiah 61-63
HE NO LONGER SPEAKS ?CHINESE?
If we do not do our daily Scripture reading and reflection, we will not notice something different in the Gospel today. We will easily jump into conclusion that just like the Gospel readings the past days, today speaks about the Kingdom of God again. We will also simply say, ?There you go, another parable?.?
But there is something different in the Gospel today: the disciples said they understand the parable! While in the past days the Lord had to enlighten the disciples, today the disciples seemed to bask in daylight. The Lord asked them, ?Have you understood all this?? The disciples gave Him a resounding ?Yes!? Ah, finally, they got what He meant! But how come?
No doubt, understanding the Kingdom of God is a gift of God in itself. The Kingdom of God is simply beyond human comprehension. However, the use of parables may bridge the gap between the immense Kingdom of God and the puny mind of man. And the closer the parable is to the actual life situation of its hearers, the lesser the gap between the Kingdom of God and the human mind.
The past days the parables were about a farmer, about the good seed and about the weeds among the wheat. But today it is about a dragnet cast into the sea. Now, for the disciples who were mostly fishermen, that rings a bell! Jesus is no longer talking ?Chinese.? He speaks their language. The parable came across because it is closer to home.
There is an important lesson to be learnt here by preachers like me. Speak the language of your people. Use examples closer to home. Talk about them, not only to them. Otherwise, the good seed may fall not only along the pathway or on rocky ground or among thorns but also on deaf ears. But the dragnet will always catch fishers of men. Fr. Bobby T.
REFLECTION QUESTION:
When I talk about Jesus do I ?speak in tongues? or does my tongue truly speak?
Lord Jesus, You are the Great Storyteller. You know when to speak, where to speak, and, most importantly, how to speak. Make me speak like You. Help me speak about You. Amen.
St. Waltheof, confessor, pray for us.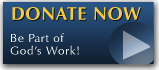 The FEAST is one of the happiest places on earth.

Click Here to find a Feast near you!
KERYGMA TV! is BACK
KERYGMA TV is on a new time slot and new channel Sundays 8 a.m. at IBC 13
Need Counseling? No Landline?
Now, you can use your mobile phone to call a friend for counseling at 09228407031. Or you may call our landlines 7266728, 7264709, 7259999 Mon-Fri 24-hrs, Sat 6am-5pm, Sun 6am-10am
BO BLOGS!
Go to Bo's Official Site and read his almost daily blog! Its not news, but thoughts and musings of Bo Sanchez. Get to know Bo in a more personal way --and find out what it means to live the life of a preacher. You get to enrich your faith as well.
DONATION
Remember to always donate your "first fruits"-not the last. Click on the "Donation" Box under the members menu - and you'll even see links to the nearest branches of the Banks where you can deposit.