READINGS for 2006-08-02
THE GOOD LIFE
..like dogs roaming about for food and growling if they do not find enough. ? Psalm 59:15
I remember the first time I had a job. I knew that acquiring the job was synonymous to taking the financial responsibility in my family. Both my parents were old and I had no choice but to provide our needs. Deep within, I was complaining but did not have the courage to say it aloud.
Aside from the income I regularly received, I ventured into a small business and wrote for several magazines. I was blessed financially but I was not a good steward by then. I did not know how to tithe nor save some of my income.
I bought jewelries through installment plan, whose prices were beyond my salary. I impulsively bought things a lady should have ? shoes, bags and clothes. Then, I started complaining to my mother that I must not shoulder all the financial responsibilities and that, because of them, I did not have savings for myself.
I was wrong.
God made me realize the reason why He keeps on blessing me is to share it with those in need particularly my family. Now, I may not have big savings in the bank but I learned to provide for my family without grumbling. Rosann J.
REFLECTION:
Put money into perspective. Live below your means.
Lord, teach me to use your blessings to help others.

1st READING
Jeremiah 15:10, 16-21
Have you ever had such a bad day, or been in such a tricky situation that you thought you would be better off dead? I think that Jeremiah found himself in such a place many times and he is not afraid to express his feelings to God about it. He is not a happy prophet at the moment. But there can be something comforting in realizing that we are not alone in a time of trouble. So let us draw strength from knowing that the grace of God helped Jeremiah to persevere just as it will for us if we open our hearts to the Lord?s assistance.
10 Woe to me, mother, that you gave me birth! A man of strife and contention to all the land! I neither borrow nor lend, yet all curse me. 16 When I found your words, I devoured them; they became my joy and the happiness of my heart, because I bore your name, O LORD, God of hosts. 17 I did not sit celebrating in the circle of merrymakers; under the weight of your hand I sat alone because you filled me with indignation. 18 Why is my pain continuous, my wound incurable, refusing to be healed? You have indeed become for me a treacherous brook, whose waters do not abide!19 Thus the LORD answered me: ?If you repent, so that I restore you, in my presence you shall stand; if you bring forth the precious without the vile, you shall be my mouthpiece. Then it shall be they who turn to you, and you shall not turn to them; 20 and I will make you toward this people a solid wall of brass. Though they fight against you, they shall not prevail, for I am with you, to deliver and rescue you,? says the LORD. 21 I will free you from the hand of the wicked, and rescue you from the grasp of the violent.
P S A L M
Psalm 59:2-3, 4, 10-11, 17, 18
R: God is my refuge on the day of distress.
1 [2] Rescue me from my enemies, O my God; from my adversaries defend me. 2 [3] Rescue me from evildoers; from bloodthirsty men save me. (R) 3 [4] For behold, they lie in wait for my life; mighty men come together against me. Not for any offense or sin of mine, O LORD. (R) 9 [10] O my strength! for you I watch; for you, O God, are my stronghold, 10 [11] As for my God, may his mercy go before me; may he show me the fall of my foes. (R) 16 [17] But I will sing of your strength and revel at dawn in your mercy; you have been my stronghold, my refuge in the day of distress. (R) 17 [18] O my strength! your praise will I sing; for you, O God, are my stronghold, my merciful God! (R)
G O S P E L
Matthew 13:44-46
What is the thing or aspect in your life that you most value? Would you be willing to part with it? If so, what price would you ask for it? Conversely, what is the thing you most desire and what price would you be willing to pay for it? Does salvation appear in any of your reckonings? It should! However, the Good News is that God offers it to us for free! This is the great thing about true love ? it is always willing to give even when there is no certainty about receiving something in return. Let us pray that we will accept the gift of salvation from God and freely offer Him our lives in return.
44 ?The kingdom of heaven is like a treasure buried in a field, which a person finds and hides again, and out of joy goes and sells all that he has and buys that field. 45 Again, the kingdom of heaven is like a merchant searching for fine pearls. 46 When he finds a pearl of great price, he goes and sells all that he has and buys it.?
my reflections
think: We are not alone in times of trouble.
________________________________________________________
_________________________________________________________

God?s special verse/thought for me today________________
________________________________________________________

T O D A Y ? S BLESSING LIST
Thank You Lord for: ____________________________________
_______________________________________________________
READ THE BIBLE IN ONE YEAR Isaiah 58-60
TRADE-OFF
Some years back when I had a very important decision to make, I consulted my three classmates who were ordained with me for the Archdiocese of Manila.Three classmates yielded three different views. Yet a common point united the three different opinions. My three classmate-priests advised me to seriously consider what I have to give up when I make my final decision on the matter at hand.
One of my classmates even talked about ?trade-offs.? He meant the things that I must let go of in exchange for what I can contribute for the greater good of the Church. In prayer, it dawned on me that my trade-off can be very frightening without the grace of God that supplies my weaknesses. I realized that I had to give up everything to be able to make a good decision. I must surrender everything to the Lord and trust Him more fully. Everything ? nothing more, nothing less, nothing else. My trade-off cannot be just anything. My trade-off is everything.
That ?someone? referred to in the Parable of the Hidden Treasure and that merchant in the Parable of the Priceless Pearl knew this kind of tradeoffs. They gave up everything in exchange of their great find. The Kingdom of Heaven is that hidden treasure, that priceless pearl, and nothing is worth it except our everything.
Many of us fail to discover that hidden treasure, that priceless pearl, because many of us hesitate to let go of everything. We are afraid of the trade-off it requires from us. But the trade-off should not really frighten us because we can never be a loser when we trade with the Lord.
Of course, going to heaven is not like trading. Heaven is a gift gratuitously given. It is not a commodity on sale. That is why Jesus resorts to parables to explain the unexplainable, to show the invisible, to reveal what is hidden, like the Kingdom of Heaven. Fr. Bobby T.
REFLECTION QUESTION:
What is my trade-off?
O Jesus, increase my desire for Your Kingdom. Lessen my cravings for earthly treasures. Save me from inordinate attachments. Help me give up everything for You and You alone. Step by step each day?step by step?until I am left with nothing but You. Left with nothing but You, I then have everything. Amen.
St. Peter Julian Eymard, priest and founder, pray for us.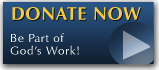 The FEAST is one of the happiest places on earth.

Click Here to find a Feast near you!
KERYGMA TV! is BACK
KERYGMA TV is on a new time slot and new channel Sundays 8 a.m. at IBC 13
Need Counseling? No Landline?
Now, you can use your mobile phone to call a friend for counseling at 09228407031. Or you may call our landlines 7266728, 7264709, 7259999 Mon-Fri 24-hrs, Sat 6am-5pm, Sun 6am-10am
BO BLOGS!
Go to Bo's Official Site and read his almost daily blog! Its not news, but thoughts and musings of Bo Sanchez. Get to know Bo in a more personal way --and find out what it means to live the life of a preacher. You get to enrich your faith as well.
DONATION
Remember to always donate your "first fruits"-not the last. Click on the "Donation" Box under the members menu - and you'll even see links to the nearest branches of the Banks where you can deposit.