READINGS for 2006-07-31
PASS THE MUSTARD, PLEASE
It is the smallest of seeds, but when it grows up, it is the biggest of all plants. ? Matthew 13: 31-35
I am never without mustard in my kitchen. It perks up salads and a number of meat dishes. And, of course, a hotdog sandwich!
The mustard powder has medicinal use. Cory Quirino, in her column Inside Out in the Philippine Daily Inquirer, shares this tip which she got from James Kusick?s A Treasury of Natural First Aid Remedies: If you have the chills, reach for a bottle of mustard powder. Mix a teaspoon of mustard powder in a basin of warm water for a foot soaks. Wrap yourself in a blanket as you soak your feet in the mixture.
You may also use mustard powder as tea: add ? teaspoon in a cup of warm water, drink tea, and expect warming results within minutes.
But the best use of mustard is in the Lord Jesus? parable in today?s Gospel. Indeed, it is the smallest of seeds, but when it grows up, it is the biggest of all plants. And all it takes for us to receive and enjoy God?s graces is to have faith in Him as small as a mustard seed. Saintcha
REFLECTION:
Do we grow in our faith in the way a mustard seed grows with daily care?
Lord, till our souls with your water that does not run dry.
1st READING
Jeremiah 13:1-11
This dramatic prophecy of Jeremiah demonstrates to the people of Israel how they have taken something that was good, namely the freedom and salvation from slavery in Egypt, and destroyed it through being unfaithful to the covenant. God wants people who will entrust their lives to Him. It seems that the people want to run their own lives and forget about God. So God allows them to see what happens if they choose this path. They will experience disaster, defeat at the hands of their enemies and ultimately exile, a new form of captivity to a pagan nation. I wonder what they and we have learned from this lesson?
1 The LORD said to me: ?Go buy yourself a linen loincloth; wear it on your loins, but do not put it in water.? 2 I bought the loincloth, as the LORD commanded, and put it on. 3 A second time the word of the LORD came to me thus: 4 ?Take the loincloth which you bought and are wearing, and go now to the Parath; there hide it in a cleft of the rock.? 5 Obedient to the LORD?s command, I went to the Parath and buried the loincloth. 6 After a long interval, he said to me: ?Go now to the Parath and fetch the loincloth which I told you to hide there.? 7 Again I went to the Parath, sought out and took the loincloth from the place where I had hid it. But it was rotted, good for nothing! 8 Then the message came to me from the LORD. 9 Thus says the LORD: ?So also I will allow the pride of Judah to rot, the great pride of Jerusalem. 10 This wicked people who refuse to obey my words, who walk in the stubbornness of their hearts, and follow strange gods to serve and adore them, shall be like this loincloth which is good for nothing. 11 For, as close as the loincloth clings to a man?s loins, so had I made the whole house of Israel and the whole house of Judah cling to me,? says the LORD; to be my people, my renown, my praise, my beauty. But they did not listen.
P S A L M
Deuteronomy 32:18-19, 20, 21
R: You have forgotten God who gave you birth.
18 You were unmindful of the Rock that begot you, You forgot the God who gave you birth. 19 When the LORD saw this, he was filled with loathing and anger toward his sons and daughters. (R) 20 ?I will hide my face from them,? he said, ?and see what will then become of them. What a fickle race they are, sons with no loyalty in them! (R) 21 ?Since they have provoked me with their ?no-god? and angered me with their vain idols, I will provoke them with a ?no-people?; with a foolish nation I will anger them. (R)
G O S P E L
Matthew 13:31-35
The Kingdom of God grows from within like a seed grows into a tree. If we care for it well, our lives will become so caught up in the Kingdom of God that we will not know where one begins and the other ends. This is what God wants to happen. He wants us to be totally caught up in His love for us so that we will always live in His presence and according to His will. This is what it means to be in the Kingdom of God.
31 He proposed another parable to them. ?The kingdom of heaven is like a mustard seed that a person took and sowed in a field. 32 It is the smallest of all the seeds, yet when full-grown it is the largest of plants. It becomes a large bush, and the ?birds of the sky come and dwell in its branches.?? 33 He spoke to them another parable. ?The kingdom of heaven is like yeast that a woman took and mixed with three measures of wheat flour until the whole batch was leavened.? 34 All these things Jesus spoke to the crowds in parables. He spoke to them only in parables, 35 to fulfill what had been said through the prophet: ?I will open my mouth in parables, I will announce what has lain hidden from the foundation of the world.?
my reflections
think: God wants people who will entrust their lives to Him.
________________________________________________________
_________________________________________________________
God?s special verse/thought for me today________________
_________________________________________________________

T O D A Y ? S BLESSING LIST
Thank You Lord for: ____________________________________
_______________________________________________________
READ THE BIBLE IN ONE YEAR Isaiah 52-54
A LEAVENED LIFE TO THE FULL
REFLECTION QUESTION:
What else can I learn from this and the other images of the Kingdom of God revealed in the parables of Matthew?s Gospel? How can I implement what I learn into my daily life?
Holy Spirit, help me to be able to see the messages contained in the parables of the Gospels for my life. I pray for the grace of being able to see what is hidden from those with no faith so that I might help to reveal the truth for the entire world to see and believe.
St. Ignatius. of Loyola, confessor, pray for us.
Baking a loaf of bread is a fascinating experience. There are so many aspects of the process where something can go wrong, most having to do with the way that the yeast or leaven in the loaf is treated. If the leaven is not distributed throughout the loaf properly, it will fail to rise fully. If the liquid used is too cold, the yeast will not rise properly. If the ambient temperature is too hot or too cold, there will be a similar problem. What does this image tell us about the Christian life as indicated by today?s Gospel?
Perhaps the most important image here is that the leaven or yeast must be evenly distributed throughout the dough or the bread will not rise. Jesus is telling us that we cannot be part-time or half?this and half?that sort of Christians. If we truly want to be His disciples and members of the kingdom of God, then it is an all or nothing decision that we have to make.
We cannot surrender part of our life to the Gospel truths and keep the rest back for our own use. God is either Lord of all or He is not Lord at all! This is an adage someone used in a talk once and I cannot forget it as it captures this aspect of the Christian life of discipleship in a way that is easy to understand and indisputable.
Another image that can be drawn from the parable is that just as dough without the leaven is useless (it will come out of the oven literally as hard as rock), so too the Christian life without the leaven of faith is nothing ? it will be merely a reflection of the secular world in which we live. There will be nothing to taste and nothing to make it attractive to desire.
Thirdly we can reflect upon the nature of kneading which is the means by which the leaven is spread throughout the dough. This is relatively hard work indicating that the life of faith will have its own sufferings and struggles. This is not a reason to reject the offer of faith but a reality check so that we know what we are getting ourselves into. Just as bread is essential in the diet of the people of that part of the world, so hard work and even suffering are constitutive parts of the life of a disciple of Jesus.
Fr. Steve T
.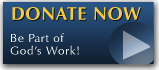 The FEAST is one of the happiest places on earth.

Click Here to find a Feast near you!
KERYGMA TV! is BACK
KERYGMA TV is on a new time slot and new channel Sundays 8 a.m. at IBC 13
Need Counseling? No Landline?
Now, you can use your mobile phone to call a friend for counseling at 09228407031. Or you may call our landlines 7266728, 7264709, 7259999 Mon-Fri 24-hrs, Sat 6am-5pm, Sun 6am-10am
BO BLOGS!
Go to Bo's Official Site and read his almost daily blog! Its not news, but thoughts and musings of Bo Sanchez. Get to know Bo in a more personal way --and find out what it means to live the life of a preacher. You get to enrich your faith as well.
DONATION
Remember to always donate your "first fruits"-not the last. Click on the "Donation" Box under the members menu - and you'll even see links to the nearest branches of the Banks where you can deposit.