READINGS for 2006-07-26
Feast of Sts. Joachim and Ann, parents of the Virgin Mary

GETTING A KICK
But blessed are your eyes, because they see? ? Matthew 13:16
I am often called ?mababaw? by my friends. It doesn?t take a lot to make me smile or laugh. I laugh at the corniest jokes, and continue laughing long after the punchline has been delivered.
I?m also ?mababaw? because I get kick out of simple things ? a nice walk, a good book, a soothing song, clear blue skies, empty MRT carriages during rush hour (and I get to sit down!), sending and receiving funny texts, the sound of rain, a baby?s smile, a belly aching laugh, and choco fudge sundaes. I love taking big, deep gulps of fresh air, the wind on my face, the rustle of leaves in the background.
Every day, I try to pluck something out of the routine of my life to get a kick out of. I like to do this because it keeps my eyes always open to the Lord?s presence. I believe He is present even in the simple and ordinary. The Lord comes in all shapes and sizes, in all colors and shades, and that He is beside himself finding ways to love and bless us. We just need eyes and hearts open to receive Him at all times, and in all things. Cotics C.
REFLECTION:
When was the last time you saw God in all the simple and ordinary things of your life?
Lord, help me not miss seeing you today.
1st READING
Sirach 44:1, 10-15
It is important that we respect our parents and elders. In this way we also respect God who has given them some authority over our lives. Obviously, this authority lessens as we get older and as we take on more responsibility for our own actions. However, this does not mean that our respect for them should ever lessen. Signs of respect in action and the way we address such people are also important, as they are concrete reminders of our duty.
1 Now will I praise those godly men, our ancestors, each in his own time: 10 Yet these also were godly men whose virtues have not been forgotten; 11 their wealth remains in their families, their heritage with their descendants; 12 through God?s covenant with them their family endures, their posterity, for their sake. 13 And for all time their progeny will endure, their glory will never be blotted out; 14 their bodies are peacefully laid away, but their name lives on and on. 15 At gatherings their wisdom is retold, and the assembly proclaims their praise.
P S A L M
Psalm 132:11, 13-14, 17-18
R: God will give him the throne of David, his father.
11 The LORD swore to David a firm promise from which he will not withdraw. ?Your own offspring I will set upon your throne.? (R) 13 For the LORD has chosen Zion; he prefers her for his dwelling. 14 ?Zion is my resting place forever; in her will I dwell, for I prefer her. (R) 17 In her will I make a horn to sprout forth for David; I will place a lamp for my anointed. 18 His enemies I will clothe with shame, but upon him my crown shall shine.? (R)
G O S P E L
Matthew 13:16-17
Never forget how privileged you are to have received the Gospel. Always be thankful that you have accepted the grace to accept the gift of salvation in your life. There are many who have never heard the Gospel. Let us look for opportunities to reach out to them with the news of salvation. Let us do this respectfully, always giving the individual person the right to accept or reject what we have to say to them. This is their right. We should always be seeking to improve our ability to share the Gospel with others.
16 ?But blessed are your eyes, because they see, and your ears, because they hear. 17 Amen, I say to you, many prophets and righteous people longed to see what you see but did not see it, and to hear what you hear but did not hear it.?

my reflections
think: Never forget how privileged you are to have received the Gospel.
________________________________________________________
_________________________________________________________
God?s special verse/thought for me today________________
_________________________________________________________

T O D A Y ? S BLESSING LIST
Thank You Lord for: ____________________________________
_______________________________________________________
READ THE BIBLE IN ONE YEAR Isaiah 39-41
DO WE SEE ALL WE SHOULD SEE?
One of the great hindrances in the spiritual life is blindness and deafness ? to the workings of the Spirit and to God?s Word. The holy Spirit is always working in the background of our lives disposing us towards faith in Christ. However, at times a response upon our part is required if we are to go deeper in our faith walk. God does not work against our will and thus requires our consent for many things. If we fail to see or hear what God wants to do or is presently doing in our lives, then how can we cooperate with what the Holy Spirit wants to do? It is not possible!
It is for this reason that times of prayer and reflection are important. They enable us to draw back from the busyness of life and into the quiet where our spirit can become more attuned with the Spirit of God. Some of the saints, I am thinking particularly of St. Catherine of Siena because she specifically describes this experience in her life, developed the art of reflection to the point that there was a part of their spirit always in a state of constant reflection upon the work of God in their lives. If only we could all develop this facility our faith walks would be so much richer.
Given that we are not that advanced in the spiritual life at least we have a focus and an ideal to work towards. I find it amazing that this truth in an embryonic form is found in the early Greek philosophers when Plato reports Socrates as saying, ?The unexamined life is not worth living? (The Apology). St. Augustine refines it to those famous words at the beginning of his Confessions 1:1 where he remarks, ?Lord, you have made us for yourself and our hearts are restless until they rest in you.? It seems that there is something in our hearts that knows of our need for God and cries out for this. The question is, ?What are we doing to ensure that this need will be satisfied?? Are we willing to set time aside on a regular basis to reflect upon the direction of our lives? This is part of the original purpose of the Sabbath Day! Where in my life do I truly practice the Sabbath rest? Suffice it to say, each of us has to ensure that we provide ourselves enough space and time for reflection in order to remain faithful to the call of God. Fr. Steve T.
REFLECTION QUESTION:
What can I do to better facilitate frequent reflection and quiet time in my life? This is not a luxury but a necessity for a healthy spiritual life.
Lord Jesus, you often disappeared into the hills to gain space from the busyness of ministry and to pray and reflect. Grant me the grace to waste time with you in this way so that my relationship with you will be strengthened.
Sts. Joachim and Ann, parents of the Blessed Virgin Mary, pray for us.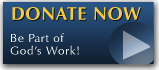 The FEAST is one of the happiest places on earth.

Click Here to find a Feast near you!
KERYGMA TV! is BACK
KERYGMA TV is on a new time slot and new channel Sundays 8 a.m. at IBC 13
Need Counseling? No Landline?
Now, you can use your mobile phone to call a friend for counseling at 09228407031. Or you may call our landlines 7266728, 7264709, 7259999 Mon-Fri 24-hrs, Sat 6am-5pm, Sun 6am-10am
BO BLOGS!
Go to Bo's Official Site and read his almost daily blog! Its not news, but thoughts and musings of Bo Sanchez. Get to know Bo in a more personal way --and find out what it means to live the life of a preacher. You get to enrich your faith as well.
DONATION
Remember to always donate your "first fruits"-not the last. Click on the "Donation" Box under the members menu - and you'll even see links to the nearest branches of the Banks where you can deposit.