READINGS for 2006-07-25
I DIDN?T KNOW BETTER
?Jesus said in reply, ?You do not know what you are asking?? ? Matthew 20: 22
We went to Sagada some years ago and the first cave we explored (which is now closed to the public, I believe) posed a challenge getting into because the shortest route in was steep and narrow. Our guide told us everything we needed to do for us to reach our destination in the safest way possible.
Once inside, we saw a network of tunnels and one led to the next cave that we were going to on that same day. I suggested that we take that tunnel but the guide said we could but it would take us six to eight hours as compared to just going out the same was we came in and walking to the usual entrance everyone else takes going to that next cave. Obviously, I took my suggestion back.
When I ask for things from the Lord, a lot of times I can be quite persistent but shortsighted. That?s why before I ask for what I think is best, I should first ask if this is what He would want for me. Really. After all, my idea of greatness may not be His at all. Yrrej P.
REFLECTION:
Have I learned to genuinely consult the Lord even for the things I ask for in prayer?
Lord, help me to see things from Your perspective so that I may learn to do things according to Your will.
1st READING
2 Corinthians 4:7-15
It is important to remember that the human person is a fragile reality. Of all animals, at birth the human being is the most helpless. Most animals are up and about fending for themselves in a few hours. A human child remains dependent upon its parents for about 20 years! Yet, Jesus took on our human nature and sent the Holy Spirit to dwell in us. It is this that gives rise to Paul?s understanding that we hold a treasure of infinite worth, the Good News of our salvation.
7 But we hold this treasure in earthen vessels, that the surpassing power may be of God and not from us. 8 We are afflicted in every way, but not constrained; perplexed, but not driven to despair; 9 persecuted, but not abandoned; struck down, but not destroyed; 10 always carrying about in the body the dying of Jesus, so that the life of Jesus may also be manifested in our body. 11 For we who live are constantly being given up to death for the sake of Jesus, so that the life of Jesus may be manifested in our mortal flesh. 12 So death is at work in us, but life in you. 13 Since, then, we have the same spirit of faith, according to what is written, ?I believed, therefore I spoke,? we too believe and therefore speak, 14 nowing that the one who raised the Lord Jesus will raise us also with Jesus and place us with you in his presence. 15 Everything indeed is for you, so that the grace bestowed in abundance on more and more people may cause the thanksgiving to overflow for the glory of God.
P S A L M

Psalm 126:1-2, 2-3, 4-5, 6
R: Those who sow in tears shall reap rejoicing.
1 When the LORD brought back the captives of Zion, we were like men dreaming. 2 Then our mouth was filled with laughter, and our tongue with rejoicing. (R) Then they said among the nations, ?The LORD has done great things for them.? 3 The LORD has done great things for us; we are glad indeed. (R) 4 Restore our fortunes, O LORD, like the torrents in the southern desert. 5 Those that sow in tears shall reap rejoicing. (R) 6 Although they go forth weeping, carrying the seed to be sown, they shall come back rejoicing, carrying their sheaves.
GOSPEL
Matthew 20:20-28
James is one of the apostles who took the command to take the Gospel to all nations to heart. Tradition has it that he made it to Spain where there is a yearly youth pilgrimage in his honor at Santiago de Compostela. In the light of the witness of His life, let us all seek to share the Gospel with someone today. Let us take the initiative in seeking out someone with whom we can share how God has changed our lives.
20 Then the mother of the sons of Zebedee approached him with her sons and did him homage, wishing to ask him for something. 21 He said to her, ?What do you wish?? She answered him, ?Command that these two sons of mine sit, one at your right and the other at your left, in your kingdom.? 22 Jesus said in reply, ?You do not know what you are asking. Can you drink the cup that I am going to drink?? They said to him, ?We can.? 23 He replied, ?My cup you will indeed drink, but to sit at my right and at my left[, this] is not mine to give but is for those for whom it has been prepared by my Father.? 24 When the ten heard this, they became indignant at the two brothers. 25 But Jesus summoned them and said, ?You know that the rulers of the Gentiles lord it over them, and the great ones make their authority over them felt. 26 But it shall not be so among you. Rather, whoever wishes to be great among you shall be your servant; 27 whoever wishes to be first among you shall be your slave. 28 Just so, the Son of Man did not come to be served but to serve and to give his life as a ransom for many.?
my reflections
think: The human person is a fragile reality. Yet Jesus took on our human nature and sent the Holy Spirit to dwell in us.
_______________________________________________________
_________________________________________________________
God?s special verse/thought for me today________________
________________________________________________________

T O D A Y ? S BLESSING LIST
Thank You Lord for: ____________________________________
_______________________________________________________
READ THE BIBLE IN ONE YEAR Isaiah 37-38
Feast of St. James, Apostle
THE GIFTS WE HAVE ALL BEEN GIVEN
Quite often we read about someone who becomes blind or is paralyzed in one form or another and says: ?I never realized the gift my sight, hearing mobility etc was until it was taken away!?
I wonder if we have ever really stopped to consider the tremendous gift that our faith is to us? Do we realize how great a gift the offer of salvation is because if we wait until it has been taken away it will be too late to do anything about it! It is seemingly part of the nature of the gift of God?s love; the gift of salvation, that life can go on around it without our really acknowledging its existence. This is a very dangerous place to find one?s self in as it is the first step towards presumption and ultimately contempt towards the gifts of God. I am sure that none of us wants to travel down that road!
St. Paul calls to the mind of the Corinthian Community the wonderful treasure that each of them holds in their hearts ? the gift of the death and resurrection of the Lord Jesus. He encourages them to give life to the gift and allow it to flower so that it will inform everything that they do and say. This is true for each one of us. It is too easy for us to become complacent about our faith and let it slide off the radar screens of our active lives. We do this at our own peril. If we allow this to happen too often it will very easily become habitual and all of a sudden we may find ourselves living outside the gift of salvation and with a growing contempt towards the gifts and will of God for our lives.
Today is the Feast of St. James the Apostle. We celebrate a man who had to make decisions as regards what he does with his life. He chose to follow Christ precisely because he discovered in that call the ultimate answer to the questions surrounding the meaning of life. Dare I say it, but following Christ is the only way to make full sense of the meaning of our lives. Yes, we may discover some sort of meaning in life apart from faith in God, but it will be more or less deficient of fulfillment depending upon the degree to which God is a part of our life. Fr. Steve T.
REFLECTION QUESTION:
Where do I find meaning for my life? Is it in my faith in God? If not, then what is the basis for this meaning? Is it going to last?
Holy Spirit, lead me more deeply into the truth of my being a person created in the image and likeness of God so that I will better understand that it is only in, with and through Christ that I am going to find true fulfillment.
St. James, apostle and martyr, pray for us.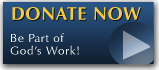 The FEAST is one of the happiest places on earth.

Click Here to find a Feast near you!
KERYGMA TV! is BACK
KERYGMA TV is on a new time slot and new channel Sundays 8 a.m. at IBC 13
Need Counseling? No Landline?
Now, you can use your mobile phone to call a friend for counseling at 09228407031. Or you may call our landlines 7266728, 7264709, 7259999 Mon-Fri 24-hrs, Sat 6am-5pm, Sun 6am-10am
BO BLOGS!
Go to Bo's Official Site and read his almost daily blog! Its not news, but thoughts and musings of Bo Sanchez. Get to know Bo in a more personal way --and find out what it means to live the life of a preacher. You get to enrich your faith as well.
DONATION
Remember to always donate your "first fruits"-not the last. Click on the "Donation" Box under the members menu - and you'll even see links to the nearest branches of the Banks where you can deposit.