READINGS for 2006-07-24
LETHAL LEGALISM
?...there is something greater than Solomon here.? ? Matthew 12:42
I have a tendency to be legalistic.
When they say, ?God is a God of order?, I take it literally. Praise and worship should follow a particular format. Homilies should be Word based. Assemblies should start on time.
Sounds all right.
However, when moved to the extreme, my legalism becomes lethal. I feel that when these rules are broken, the Spirit is silenced, revelation is revoked, God is gone. It is when I am legalistic that I become Pharisaic. I become a haven for the spirit of pride and self righteousness. I attempt to place God in a box. And since that is impossible, I try instead to place my brothers and sisters inside.
I guess that is what happened to the Pharisees. God came to visit them, and instead of worshiping Him, they nailed Him to a cross!
God is BIGGER than any of our rules. He inhabits the discordant praises of His people. He breaks hardened hearts through boring homilies. He delays gathering, just so two more of his beloved children can hear His Word. He transforms praying time to playing time between a dad and his toddler.
Thank God He doesn?t think like me! Marc L.
REFLECTION:
Are you trying to put God in a box?
Lord, forgive me for placing You, and my brothers and sisters in a box.

1st READING
Micah 6:1-4.6-8
Micah invites the People of Israel to be realistic and consider everything that the Lord has done for them in the past. On the weight of the evidence of His faithfulness, decide how they will live their lives. This is very good advice and I cannot think of any way to improve it. God is always faithful. It is we who stray from the covenant. Let us seek to rectify our waywardness and return to the path of life, namely, obedience to God?s will.
1 Hear, then, what the LORD says: Arise, present your plea before the mountains, and let the hills hear your voice! 2 Hear, O mountains, the plea of the LORD, pay attention, O foundations of the earth! For the LORD has a plea against his people, and he enters into trial with Israel. 3 O my people, what have I done to you, or how have I wearied you? Answer me! 4 For I brought you up from the land of Egypt, from the place of slavery I released you; and I sent before you Moses, Aaron, and Miriam. 6 With what shall I come before the LORD, and bow before God most high? Shall I come before him with holocausts, with calves a year old? 7 Will the LORD be pleased with thousands of rams, with myriad streams of oil? Shall I give my first-born for my crime, the fruit of my body for the sin of my soul? 8 You have been told, O man, what is good, and what the LORD requires of you: Only to do right and to love goodness, and to walk humbly with your God.
P S A L M
Psalm 50:5-6, 8-9, 16-17, 21, 23
R: To the upright I will show the saving power of God.
5 ?Gather my faithful ones before me, those who have made a covenant with me by sacrifice.? 6 And the heavens proclaim his justice; for God himself is the judge. (R) 8 Not for your sacrifices do I rebuke you, for your burnt offerings are before me always. 9 I take from your house no bullock, no goats out of your fold. (R) 16 ?Why do you recite my statutes, and profess my covenant with your mouth, 17 though you hate discipline and cast my words behind you? (R) 21 When you do these things, shall I be deaf to it? Or do you think that I am like yourself? I will correct you by drawing them up before your eyes. 23 He that offers praise as a sacrifice glorifies me; and to him that goes the right way I will show the salvation of God.? (R)
G O S P E L
Matthew 12:38-42
We have absolutely no right to demand a miracle from the Lord. God owes us nothing in this regard. Even if we think that He owes us such things by virtue of His covenant with us, we are mistaken. A covenant is a two-way agreement and once one side breaks it (and we are the first to break the covenant through our sins) it nullifies any obligation on the other side. What is truly amazing is that even though we have broken the covenant many times, God continues to remain faithful.

38 Then some of the scribes and Pharisees said to him, ?Teacher, we wish to see a sign from you.? 39 He said to them in reply, ?An evil and unfaithful generation seeks a sign, but no sign will be given it except the sign of Jonah the prophet. 40 Just as Jonah was in the belly of the whale three days and three nights, so will the Son of Man be in the heart of the earth three days and three nights. 41 At the judgment, the men of Nineveh will arise with this generation and condemn it, because they repented at the preaching of Jonah; and there is something greater than Jonah here. 42 At the judgment the queen of the south will arise with this generation and condemn it, because she came from the ends of the earth to hear the wisdom of Solomon; and there is something greater than Solomon here.?
my reflections
think: God is always faithful; it is we who stray from the covenant.
________________________________________________________
_________________________________________________________
God?s special verse/thought for me today________________
_________________________________________________________

T O D A Y ? S BLESSING LIST
Thank You Lord for: ____________________________________
_______________________________________________________
READ THE BIBLE IN ONE YEAR Isaiah 34-36
SEEKING FOR SIGNS
It is a common thing today to find someone obsessed with a mission of seeking signs for this or that purpose in order to receive guidance from God as to the decisions that they need to make in their lives. I am sorry to say that much of this is probably a waste of time precisely because of what Jesus tells us in today?s Gospel. Whether the person realizes it or not, and more often than not they don?t, all they are really doing is procrastinating. Or worse still, delaying their obedience to God in the matter under consideration. In my experience, God does not often use spectacular signs to indicate His will to a person. He tends to work through the natural means available to Him to point someone in one direction or another, the most important being the desire of our hearts (Psalm 37:4).
Most hesitation in a person?s life when it comes to fulfilling God?s will is a result of a reluctance to really step out and trust that the sense that they already have is indeed the one that God wants them to act upon. Looking for signs is a way of delaying the inevitable or hoping against hope that God does not really want them to do the thing that they already sense deep within. Having said that, God uses signs to guide us, though very sparingly. The use of signs would lose its effectiveness if they were available for any and every decision that we have to make. Even in the Scriptures and the lives of the saints it is very rare to find a person who receives many signs from God. If the lives of holy people such as these have relatively few signs in them, perhaps this is a sign to us that we should not be expecting that many for ourselves either!
In fact, in the words of Jesus to Thomas, ?More blessed are those who have not seen and yet still believe!? Here is where we should be looking for inspiration! It is those who have faith who are the men and women who get things done in their life precisely because they do not waste their time wondering about this and that or procrastinating like Shakespeare?s Hamlet (to be or not to be ..?) If we are always looking for signs, we are also wasting precious time to be getting on with the business of the Kingdom of God! Fr. Steve T.
REFLECTION QUESTION:
Am I a sign seeker or a doer when it comes to the will of God in my life? If I am the former let me pray about changing and becoming like the latter! Holy Spirit, strengthen my will to get on with the business of the Kingdom of God in my life.
Help me to overcome any reluctance or hesitation to put God?s will into practice. Only help me to grow in prudential judgment so that I do not do anything silly!
St. Francis Solano, confessor, pray for us.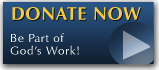 The FEAST is one of the happiest places on earth.

Click Here to find a Feast near you!
KERYGMA TV! is BACK
KERYGMA TV is on a new time slot and new channel Sundays 8 a.m. at IBC 13
Need Counseling? No Landline?
Now, you can use your mobile phone to call a friend for counseling at 09228407031. Or you may call our landlines 7266728, 7264709, 7259999 Mon-Fri 24-hrs, Sat 6am-5pm, Sun 6am-10am
BO BLOGS!
Go to Bo's Official Site and read his almost daily blog! Its not news, but thoughts and musings of Bo Sanchez. Get to know Bo in a more personal way --and find out what it means to live the life of a preacher. You get to enrich your faith as well.
DONATION
Remember to always donate your "first fruits"-not the last. Click on the "Donation" Box under the members menu - and you'll even see links to the nearest branches of the Banks where you can deposit.