READINGS for 2006-07-16
REJECT THE REJECTION
And if any place will not receive you and they refuse to hear you? shake off the dust that is on your feet... ? Mark 6:11
A few years ago, I became a salesman. I sold herbal juice, memorial plans, and engine oil. (I liked variety!)
I earned money, but I earned something more important than money: I learned that I?d never be successful unless I get rejected. And the more times I got rejected, the more I succeeded!
Here are the numbers: For every five people I talked to, four rejected me?and only one said yes. That meant if I wanted 10 sales, all I had to do was talk to 50 people.
I also became a businessman. Over the past few years, I?ve put up eleven tiny businesses?and guess how many have failed? Eight!
But the financial education I got was massive.
Jesus knew about rejection.
In the passage above, He tells us to reject the rejection. He tells us to shake the dust of our feet. Because many people?upon being rejected?eat the rejection, chew it, digest it, absorb it into their system?and allow the poison to seep into their souls.
No! Spit it out.
Remember: Each time you get rejected, you?re one step closer to success. Bo S.
REFLECTION:
What have been your most painful rejections? Have they made you better or bitter? What you learned from these rejections?
Lord, I choose to look up, not down. I choose to stand again, not stay on the ground.
1st READING
Amos 7:12-15
Quite often, when we are caught up in sin and hear a call to repent, we are not interested in listening. No one seems to be exempt from this at least a few times in their lives. The call to repentance is one of the more difficult to accept as it means admitting that we are wrong and walking away from that type of action. It means that we have to humble ourselves in repentance and few of us enjoy doing this!
12 To Amos, Amaziah said: ?Off with you, visionary, flee to the land of Judah! There earn your bread by prophesying, 13 but never again prophesy in Bethel; for it is the king?s sanctuary and a royal temple.? 14 Amos answered Amaziah, ?I was no prophet, nor have I belonged to a company of prophets; I was a shepherd and a dresser of sycamores. 15 The LORD took me from following the flock, and said to me: ?Go, prophesy to my people Israel.?
P S A L M
Psalm 85:9-10, 11-12, 13-14
R: Lord, let us see your kindness, and grant us your salvation.
8 [9] I will hear what God proclaims; the LORD?for he proclaims peace. 9 [10] Near indeed is his salvation to those who fear him, glory dwelling in our land. (R) 10 [11] Kindness and truth shall meet; justice and peace shall kiss. 11 [12] Truth shall spring out of the earth, and justice shall look down from heaven. (R) 12 [13] The LORD himself will give his benefits; our land shall yield its increase. 13 [14] Justice shall walk before him, and salvation, along the way of his steps. (R)
2nd READING
Ephesians 1:3-14
This hymn in praise of God?s goodness is probably an early creedal statement. Here the author is reminding the Ephesians that they are called to give glory to God. At the center of this hymn is the recognition that we are sons and daughters of God. Here is the heart of the Gospel message. Let us focus upon this truth and ask God to reveal to us its full meaning and consequences. Let us also recognize that with such a dignity will also come responsibilities and duties.
3 Blessed be the God and Father of our Lord Jesus Christ, who has blessed us in Christ with every spiritual blessing in the heavens, 4 as he chose us in him, before the foundation of the world, to be holy and without blemish before him. In love 5 he destined us for adoption to himself through Jesus Christ, in accord with the favor of his will, 6 for the praise of the glory of his grace that he granted us in the beloved. 7 In him we have redemption by his blood, the forgiveness of transgressions, in accord with the riches of his grace 8 that he lavished upon us. In all wisdom and insight, 9 he has made known to us the mystery of his will in accord with his favor that he set forth in him 10 as a plan for the fullness of times, to sum up all things in Christ, in heaven and on earth. 11 In him we were also chosen, destined in accord with the purpose of the one who accomplishes all things according to the intention of his will, 12 so that we might exist for the praise of his glory, we who first hoped in Christ. 13 In him you also, who have heard the word of truth, the gospel of your salvation, and have believed in him, were sealed with the promised holy Spirit, 14 which is the first installment of our inheritance toward redemption as God?s possession, to the praise of his glory.
GOSPEL
Mark 6:7-13
Jesus wants His disciples to live as simple a life as possible. He does not want them living the high life so to speak, but giving witness to the Gospel in all that they do. This is important as it is very easy to lose focus upon the Gospel when we become distracted by the situations in which we find ourselves. A true missionary will not be too concerned by the latter and so ensure that the former remains the focus of his or her life.
7 He summoned the Twelve and began to send them out two by two and gave them authority over unclean spirits. 8 He instructed them to take nothing for the journey but a walking stick ? no food, no sack, no money in their belts. 9 They were, however, to wear sandals but not a second tunic. 10 He said to them, ?Wherever you enter a house, stay there until you leave from there. 11 Whatever place does not welcome you or listen to you, leave there and shake the dust off your feet in testimony against them.? 12 So they went off and preached repentance. 13 They drove out many demons, and they anointed with oil many who were sick and cured them.
my reflections
think: Quite often, when we are caught up in sin and hear a call to repent, we are not interested in listening.
_______________________________________________________
_________________________________________________________
God?s special verse/thought for me today________________
_________________________________________________________

T O D A Y ? S BLESSING LIST
Thank You Lord for: ____________________________________
_______________________________________________________
READ THE BIBLE IN ONE YEAR Isaiah 10-12
SABBATH PAUSE
My weekly time with God
THANK YOU LIST
Things to be grateful for from the past week
________________________________________________________________
________________________________________________________________
_________________________________________________________________
SPECIAL NEEDS
Things to ask God for in the coming week
________________________________________________________________
_________________________________________________________________
________________________________________________________________
HIDDEN TREASURE
Most important word God told me this week
________________________________________________________________
_________________________________________________________________
_________________________________________________________________

GETTING TO KNOW THE SAINTS
St. Ephrem the Syrian
Doctor of the Church (306? - 373)
?The Lord Himself became true altar, priest, and bread and chalice of salvation. He alone sufficeth. Altar He is and lamb, victim and sacrificer, priest as well as food.?
St. Ephrem was born in Nisibis in Mesopotamia around 306. As a young man he was baptized as a Christian and later ordained a deacon. He apparently declined any further advancement, even feigning madness as a way of avoiding Episcopal consecration. In 363, when Nisibis fell to the Persians, Ephrem, along with the rest of the Christian population, took flight. He settled in Edessa (in present-day Iraq), where he lived in a remote cave and spent the rest of his life in monastic seclusion.
Despite his retirement from the world, Ephrem made an important contribution to the church through his writings and musical compositions. He was largely responsible for onstrating that poetry and hymns could be a mode of theological discourse. Though not greatly learned, he was skilled in translating orthodox theology into liturgical hymns, sometimes borrowing melodies from popular songs of the day. Aside from hymns extolling such mysteries as the Incarnation, the Virgin Birth, and the Immaculate Conception of Mary, Ephrem wrote hymns against various heresies of the day. One of his favorite topics was death and the Last Judgment. His vivid depictions of heaven and hell later influenced the writings of Dante. For his hymns, Ephrem became known as ?the Harp of the Holy Ghost.?
Shortly before his death he left his cave to administer relief to the victims of a terrible famine. In this role he combined effective leadership with acute compassion, so that it was said by one of his contemporaries, ?God gave him this occasion to win the crown in the close of his life.? He survived the ordeal by only a month and died in 373. (His feast day, formerly June 18, is now celebrated on June 9.)
RELUCTANT PROPHET, LISTENER
It is not only the case that the prophet can be reluctant to ply his trade at the bidding of the Lord, but also that the people to whom he is sent may not be receptive to his message. In either case there is an impasse and the Gospel fails to reach those for whom it is intended. Now we can do nothing about another?s choice, however, like Amos we can persevere in the mission that we have been given as long as we possibly can.
The priests at Bethel are not interested in listening to Amos because the heart of what Amos is saying is directed at them and calling them to repentance and conversion. If they listen and respond they will lose their privileged way of life and they do not seem to be willing to do this. The message of Amos falls on ears that have been deliberately made deaf. It is not Amos? fault and nor is it ours if people choose not to listen to us as long as we are faithfully living the Gospel that we are proclaiming. It is our fault if people do not listen to us because we are hypocrites.
Amos was always going to have a hard time in Bethel as the people there considered themselves something like the intellectual and cultural elite of Israel. Amos is a country lad with little or no education in the ways courtly life and so on. Yet, it is Amos to whom the Lord goes; it is Amos He chooses to bring His word to the people. There is hope for us all yet! If God can choose Amos, then He probably has a plan for each of us as well, no matter our level of education or cultural sensitivity. The key thing that the Lord looks for in a messenger is a willing and obedient mind and heart. He does not need the smartest and richest and most cultural of people. He needs and works with those who realize their need for god and are willing to take the Good News of His love and forgiveness to the world.
Does this ring a bell in your heart? What is your disposition toward the Gospel? There is a great need in the Church for those willing to take up the call, even if it is for a limited time, and give their time and talent to missionary endeavors. Perhaps it is your turn to follow in the footsteps of the saints and prophets of the years gone by. Fr. Steve T.
REFLECTION QUESTION:
Can you spare the time in the plans that you have for the future to dedicate a year to the service of the Church? Why not consider this as a possibility for you?
Jesus, you gave up your life for me in service of the Gospel. I hope and pray for the grace to be able to repay you in my own limited way by giving myself in the service of the Church in way you ask me to do so.
Our Lady of Mount Carmel, pray for us.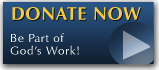 The FEAST is one of the happiest places on earth.

Click Here to find a Feast near you!
KERYGMA TV! is BACK
KERYGMA TV is on a new time slot and new channel Sundays 8 a.m. at IBC 13
Need Counseling? No Landline?
Now, you can use your mobile phone to call a friend for counseling at 09228407031. Or you may call our landlines 7266728, 7264709, 7259999 Mon-Fri 24-hrs, Sat 6am-5pm, Sun 6am-10am
BO BLOGS!
Go to Bo's Official Site and read his almost daily blog! Its not news, but thoughts and musings of Bo Sanchez. Get to know Bo in a more personal way --and find out what it means to live the life of a preacher. You get to enrich your faith as well.
DONATION
Remember to always donate your "first fruits"-not the last. Click on the "Donation" Box under the members menu - and you'll even see links to the nearest branches of the Banks where you can deposit.