READINGS for 2006-07-15
MY GRANDDAUGHTER, MY TEACHER
It is enough for the student to be like his teacher, and the servant like his master. ? Matthew 10:25
After a long and tiring morning, I was ready to plop myself on the bed for a short nap, but decided to get some peanuts to fill up my empty stomach. Nicole, my granddaughter, very sheepishly told me, ?Mamita, you are not supposed to eat on the bed!? I immediately realized my mistake, remembering my strict rules about these things.
?No elbows on the table?, ?Say please?, ?Don?t mix English and Tagalog, Mama? are some of the things she reminds us adults of when we forget. These ?reminders? from her make us happy because it means that she has absorbed the lessons well. What we adults need to do, though, is to remind ourselves to be examples through our actions.
Mouthing rules often enough brings results, but practicing what one preaches brings out the best in both teacher and student. Chelle C.
REFLECTION:
Mouthing rules often enough brings results, but practicing what one preaches brings out the best in both teacher and student.
May my actions speak what my lips proclaim.
1st READING
Isaiah 6:1-8
Isaiah knows that he is unworthy to be a spokesman for the Lord. Neither are we worthy of such an honor. But by the grace of God we have been chosen to announce the Good News to all creation. Let us be thankful for this privilege and grace. Let us not fail to be faithful to it at every opportunity we get. Let us be alert and ready for the times when God will call us to share the Good News of salvation with those around us, whether it be one-on-one sharing or preaching before the multitudes.
1 In the year King Uzziah died, I saw the Lord seated on a high and lofty throne, with the train of his garment filling the temple. 2 Seraphim were stationed above; each of them had six wings with two they veiled their faces, with two they veiled their feet, and with two they hovered aloft. 3 ?Holy, holy, holy is the LORD of hosts!? they cried one to the other. ?All the earth is filled with his glory!? 4 At the sound of that cry, the frame of the door shook and the house was filled with smoke. 5 Then I said, ?Woe is me, I am doomed! For I am a man of unclean lips, living among a people of unclean lips; yet my eyes have seen the King, the LORD of hosts!? 6 Then one of the seraphim flew to me, holding an ember which he had taken with tongs from the altar. 7 He touched my mouth with it. ?See,? he said, ?now that this has touched your lips, your wickedness is removed, your sin purged.? 8 Then I heard the voice of the Lord saying, ?Whom shall I send? Who will go for us?? ?Here I am,? I said, ?send me!?
P S A L M
Psalm 93:1, 1-2, 5
R: The Lord is king; he is robed in majesty.
1 The LORD is king, in splendor robed; robed is the LORD and girt about with strength. (R) And he has made the world firm, not to be moved. 2 Your throne stands firm from of old; from everlasting you are, O LORD. (R) 5 Your decrees are worthy of trust indeed holiness befits your house, O LORD, for length of days. (R)
G O S P E L
Matthew 10:24-33
Jesus is quite clear that we are never to be ashamed of the Gospel. We should never be ashamed to proclaim it to others as it is the supreme truth of human existence and there is no eternal life without it. We have a duty, an obligation to proclaim the Gospel to others. If we fail to do this we actually endanger our own salvation, as we are not being true to all that we have received! Let us pray that it will never come to this in our lives.
24 No disciple is above his teacher, no slave above his master. 25 It is enough for the disciple that he become like his teacher, for the slave that he become like his master. If they have called the master of the house Beelzebul, how much more those of his household! 26 ?Therefore do not be afraid of them. Nothing is concealed that will not be revealed, nor secret that will not be known. 27 What I say to you in the darkness, speak in the light; what you hear whispered, proclaim on the housetops. 28 And do not be afraid of those who kill the body but cannot kill the soul; rather, be afraid of the one who can destroy both soul and body in Gehenna. 29 Are not two sparrows sold for a small coin? Yet not one of them falls to the ground without your Father?s knowledge. 30 Even all the hairs of your head are counted. 31 So do not be afraid; you are worth more than many sparrows. 32 Everyone who acknowledges me before others I will acknowledge before my heavenly Father. 33 But whoever denies me before others, I will deny before my heavenly Father.?
my reflections
think: By the grace of God we have been chosen to announce the Good News to all creation.
_______________________________________________________
_________________________________________________________
God?s special verse/thought for me today________________
________________________________________________________

T O D A Y ? S BLESSING LIST
Thank You Lord for: ____________________________________
_______________________________________________________
READ THE BIBLE IN ONE YEAR Isaiah 6-9
GETTING TO THE HEART OF THE MATTER
REFLECTION QUESTION:
Have I ever experienced the cost of discipleship as something that bites deeply? If so, this is a good thing if I am willing to pay the price that is being asked of me.
Lord grant me the grace to open my heart to the fullness of the Gospel truth and so embrace a Christian way of life that will stand apart from the world while still being in the world. I pray that my life will never compromise the truths of the Gospel.
St. Bonaventure, bishop confessor, pray for us.
Jesus teaches us a principle that can be very difficult to appropriate when he tells us that we should fear the one who can ruin our soul far more the one who can merely take our mortal life. Basically, this is a call to martyrdom, or at least the call to be ready to martyr ourselves should it be necessary to preserve our faith from sin and the devil. The martyrs of the Church gave their mortal lives willingly when it came to a choice between renouncing life in its earthly form or their faith in Christ! I hope that none of us will be forced into similar invidious positions.
It may be helpful, however, to reflect upon our lives as they stand today and I think that we will find that we have plenty of opportunities to heed this call in a less dramatic but almost similarly difficult way. Each time we are tempted to sin, we face the question as to whether we are willing to die to the pleasure and attractions of sin and take up the call to holiness, or will we give in to the sin? Perhaps we can see these situations as opportunities for a little martyrdom every day. If we find it difficult to embrace these little martyrdoms, then how are we going to fare if the ultimate martyrdom comes our way? Let us pray to God that it will not come until we are ready and capable of making the right choice!
The saints often speak of the reality of having to make their choice to follow Christ again and again. It can be a costly choice. Sometimes it might mean stepping back from activities those with a less sensitive conscience or a less heightened sense of right and wrong may embrace. This is the cost of discipleship and we must be willing to pay it if we are to progress in holiness. Allowing the Gospel values to take root in our lives means willing to be different and to embrace a lifestyle that will be very distinct from that of the world. Are you willing to pay the price? Many have paid the price in the past and stand as testimony to the world of the higher calling of the human race. Are you willing to place your life along side theirs and witness the Gospel truth to this generation?
Fr. Steve T.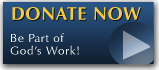 The FEAST is one of the happiest places on earth.

Click Here to find a Feast near you!
KERYGMA TV! is BACK
KERYGMA TV is on a new time slot and new channel Sundays 8 a.m. at IBC 13
Need Counseling? No Landline?
Now, you can use your mobile phone to call a friend for counseling at 09228407031. Or you may call our landlines 7266728, 7264709, 7259999 Mon-Fri 24-hrs, Sat 6am-5pm, Sun 6am-10am
BO BLOGS!
Go to Bo's Official Site and read his almost daily blog! Its not news, but thoughts and musings of Bo Sanchez. Get to know Bo in a more personal way --and find out what it means to live the life of a preacher. You get to enrich your faith as well.
DONATION
Remember to always donate your "first fruits"-not the last. Click on the "Donation" Box under the members menu - and you'll even see links to the nearest branches of the Banks where you can deposit.