READINGS for 2006-07-14
IN HIS CARE
?Again they shall dwell in his shade?? ? Hosea 14:8
I remember last year when mom, who was 86 years old then, attempted to go up the stairs for the adoration chapel and splat! fell to the floor! Then, God in His goodness sent angel after angel to the rescue:
1) Kind-hearted parishioners helped her up; two of them joined me to the hospital to have her checked (and paid for the hospital expense);
2) X-ray says no fracture;
3) Friends, including the Siervas de Maria (a congregation a nuns who are professional nurses who care of the sick for free) attended to her at home until she was strong enough. They even lent a wheel chair for her use;
4) More friends and relatives came to give support? financial help, professional skills from doctors, etc;
5) The Lord provided a helper (we?ve survived without one the past 10 years or so) and for her salary too.
?Who can fathom the depth of His love?and His mighty protection?? That is why I don?t want to be separated from God ever.
Let?s heed His call in the first reading: ?Return, O Israel, to the Lord, your God?.? Cristy G
REFLECTION:
Who can separate us from the mighty love of God?
?Forgive all iniquity, and receive what is good, that we may render as offerings the bullocks from our stalls??

1st READING
Hosea 14:2-10
Hosea calls the people to repentance. This is a call that we need to respond to on a regular basis in our lives. The Sacrament of Reconciliation is always available to us for this purpose. Here is a source of grace for repentance and conversion if we are willing to humble ourselves before the Lord and confess our sins. The Church has been commissioned to bring the grace of the forgiveness of sins to the entire world through this Sacrament. Let us not let such a source remain untapped.
2 Return, O Israel, to the LORD, your God; you have collapsed through your guilt. 3 Take with you words, and return to the LORD; Say to him, ?Forgive all iniquity, and receive what is good, that we may render as offerings the bullocks from our stalls. 4 Assyria will not save us, nor shall we have horses to mount; We shall say no more, ?Our god,? to the work of our hands; for in you the orphan finds compassion.? 5 I will heal their defection, I will love them freely; for my wrath is turned away from them. 6 I will be like the dew for Israel: he shall blossom like the lily; He shall strike root like the Lebanon cedar, 7 and put forth his shoots. His splendor shall be like the olive tree and his fragrance like the Lebanon cedar. 8 Again they shall dwell in his shade and raise grain; They shall blossom like the vine, and his fame shall be like the wine of Lebanon. 9 Ephraim! What more has he to do with idols? I have humbled him, but I will prosper him. ?I am like a verdant cypress tree? ? Because of me you bear fruit! 10 Let him who is wise understand these things; let him who is prudent know them. Straight are the paths of the LORD, in them the just walk, but sinners stumble in them.
P S A L M
Psalm 51:3-4, 8-9, 12-13, 14, 17
R: My mouth will declare your praise.
1 [3] Have mercy on me, O God, in your goodness; in the greatness of your compassion wipe out my offense. 2 [4] Thoroughly wash me from my guilt and of my sin cleanse me. (R) 6 [8] Behold, you are pleased with sincerity of heart, and in my inmost being you teach me wisdom. 7 [9] Cleanse me of sin with hyssop, that I may be purified; wash me, and I shall be whiter than snow. (R) 10 [12] A clean heart create for me, O God, and a steadfast spirit renew within me. 11 [13] Cast me not out from your presence, and your Holy Spirit take not from me. (R) 12 [14] Give me back the joy of your salvation, and a willing spirit sustain in me. 15 [17] O Lord, open my lips, and my mouth shall proclaim your praise. (R)
G O S P E L
Matthew 10:16-23
Jesus is upfront with His disciples. He does not withhold from them the fact that their commission will not be easy and that, more to the point, they will encounter serious opposition to their task. The same is still true today. This should not cause us to be discouraged ? it is just a part of the call of proclaiming the Gospel. In fact, the opposition, when it comes, should serve only to convince us that we are on the right track and thus be further inspired to keep on doing what we are doing.
16 ?Behold, I am sending you like sheep in the midst of wolves; so be shrewd as serpents and simple as doves. 17 But beware of people, for they will hand you over to courts and scourge you in their synagogues, 18 and you will be led before governors and kings for my sake as a witness before them and the pagans. 19 When they hand you over, do not worry about how you are to speak or what you are to say. You will be given at that moment what you are to say. 20 For it will not be you who speak but the Spirit of your Father speaking through you. 21 Brother will hand over brother to death, and the father his child; children will rise up against parents and have them put to death. 22 You will be hated by all because of my name, but whoever endures to the end will be saved. 23 When they persecute you in one town, flee to another. Amen, I say to you, you will not finish the towns of Israel before the Son of Man comes.?
my reflections
think: Hosea calls the people to repentance. This is a call that we need to respond to on a regular basis in our lives.
_______________________________________________________
_________________________________________________________
God?s special verse/thought for me today________________
________________________________________________________

T O D A Y ? S BLESSING LIST
Thank You Lord for: ____________________________________
_______________________________________________________
READ THE BIBLE IN ONE YEAR Isaiah 3-5
IT?S A BATTLEFIELD OUT THERE!


One thing is for certain; the Kingdom of God will not come to be without a fight on our part. The enemy is out there marshalling his troops for the battle. The question is, ?What are we doing to organize ourselves for the battle for our minds, hearts and souls?? Some might say that it seems that we are losing and that the enemy with all his secular philosophies and lies has beaten us to the fray. However, I am not so pessimistic. We may be a little behind the times when it comes to utilizing all the new technologies when it comes to evangelization, but I think we still have it within us, the Church that is, to win the battle for the hearts and minds and souls of the young people of today. Are you ready to take up your sword for the battle and fight for the Gospel or have you already laid down your arms and given up to defeat?
We cannot afford to be complacent or else we will always be ?playing catch up? with the world. Sin is a master of using any means to subvert peoples? lives? we can be sure that sin is not going to ?play fair.? After all, it would not be sin if it did! Therefore, we must be realistic concerning the powers that we are up against in the battle. Yes, the evil one?s forces are seemingly formidable, but let us never lose sight of the fact that he is already defeated by virtue of the death and resurrection of Jesus! This is the foundation upon which we must build, and if we do so, we will be unbeatable. We may lose a few minor scraps and tiffs, but the main battle is already won for us; it only remains for us to appropriate victory and let the power of the Gospel loose in our world to see what it can do for the lives of all men and women.
Jesus would never send us into a battle that we cannot win! This is a fact and a promise, so if we are in a life and death battle with sin we can be sure that we will be victors if we believe in it and place our trust in God. This may sound like blind faith, but it has to be the basis of our hope. Otherwise faith means nothing and can have no effect in our lives! I for one believe that faith has the power to save us from sin and I am going to live my life with this truth at the forefront of any battle that comes my way! Fr. Steve T.
REFLECTION QUESTION:
Where are you in the battle against sin? Are you alive and kicking, fighting the good fight to the end? I hope this is the case!
Lord Jesus, thank you for the victory over sin that you give me in Baptism. Help me to appropriate this grace every time I need to overcome temptation and sin in my life.
St. Camillus. De Lellis, confessor, pray for us.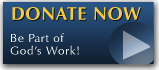 The FEAST is one of the happiest places on earth.

Click Here to find a Feast near you!
KERYGMA TV! is BACK
KERYGMA TV is on a new time slot and new channel Sundays 8 a.m. at IBC 13
Need Counseling? No Landline?
Now, you can use your mobile phone to call a friend for counseling at 09228407031. Or you may call our landlines 7266728, 7264709, 7259999 Mon-Fri 24-hrs, Sat 6am-5pm, Sun 6am-10am
BO BLOGS!
Go to Bo's Official Site and read his almost daily blog! Its not news, but thoughts and musings of Bo Sanchez. Get to know Bo in a more personal way --and find out what it means to live the life of a preacher. You get to enrich your faith as well.
DONATION
Remember to always donate your "first fruits"-not the last. Click on the "Donation" Box under the members menu - and you'll even see links to the nearest branches of the Banks where you can deposit.