READINGS for 2006-07-13
EVEN IF
?My love for you is too strong. I will not punish you in my anger...? ? Hosea 11:8-9
Even if I have been...
Judgmental.
Inconsiderate.
Indifferent.
Unloving.
Callous.
Selfish.
Lazy.
Cynical.
Doubtful.
Disrespectful.
Hateful.
Hurtful.
Arrogant.
Self-Righteous.
Materialistic.
Worldly.
Lustful.
Hypocritical...
He still loves me.
His love prevails.
It?s too strong.
Even if... George G.
REFLECTION:
Have we received the punishment that we truly deserve for our sins? I doubt it...
Thank You for Your infinite mercy.

1st READING
Hosea 11:1-4, 8-9
God assures His people that it is not His wish to destroy them. In fact, it is sin that destroys us in the end. The wages of sin is death and we have reaped these wages many times in our lives! Why have we not learned from our experience? I think the answer has something to do with the seductive nature of evil and the way that it can present itself in a good light. Let us pray for the grace to be able to discern the difference when faced with difficult moral choices in order to keep ourselves on the side of truth and righteousness.
1 When Israel was a child I loved him, out of Egypt I called my son. 2 The more I called them, the farther they went from me, Sacrificing to the Baals and burning incense to idols. 3 Yet it was I who taught Ephraim to walk, who took them in my arms; 4 I drew them with human cords, with bands of love; I fostered them like one who raises an infant to his cheeks; Yet, though I stooped to feed my child, they did not know that I was their healer. 8 How could I give you up, O Ephraim, or deliver you up, O Israel? How could I treat you as Admah, or make you like Zeboiim? My heart is overwhelmed, my pity is stirred. 9 I will not give vent to my blazing anger, I will not destroy Ephraim again; For I am God and not man, the Holy One present among you; I will not let the flames consume you.
P S A L M
Psalm 80:2-3, 15-16
R: Let us see your face, Lord and we shall be saved.
2 O shepherd of Israel, hearken. From your throne upon the cherubim, shine forth. 3 Rouse your power. (R) 15 Once again, O LORD of hosts, look down from heaven, and see; take care of this vine, 16 and protect what your right hand has planted the son of man whom you yourself made strong. (R)
G O S P E L
Matthew 10:7-15
Ultimately, the effectiveness of our preaching is reliant upon two things. The first is the integrity of our proclamation. It is up to us to ensure that we live the truths that we are proclaiming so that we will never be open to the accusation of hypocrisy. The second is totally in the hands of the Holy Spirit. It is His job to ensure that the hearts of those to whom we proclaim the Gospel are properly disposed to hear it. It is also His job to convict their hearts of the truth of the Gospel.
7 As you go, make this proclamation: ?The kingdom of heaven is at hand.? 8 Cure the sick, raise the dead, cleanse lepers, drive out demons. Without cost you have received; without cost you are to give. 9 Do not take gold or silver or copper for your belts; 10 no sack for the journey, or a second tunic, or sandals, or walking stick. The laborer deserves his keep. 11 Whatever town or village you enter, look for a worthy person in it, and stay there until you leave. 12 As you enter a house, wish it peace. 13 If the house is worthy, let your peace come upon it; if not, let your peace return to you. 14 Whoever will not receive you or listen to your words ? go outside that house or town and shake the dust from your feet. 15 Amen, I say to you, it will be more tolerable for the land of Sodom and Gomorrah on the day of judgment than for that town.
my reflections
think: God assures His people that it is not His wish to destroy them. In fact, it is sin that destroys us in the end.
_______________________________________________________
_________________________________________________________

God?s special verse/thought for me today________________
_________________________________________________________

T O D A Y ? S BLESSING LIST
Thank You Lord for: ____________________________________
_______________________________________________________
READ THE BIBLE IN ONE YEAR Isaiah 1-2
HOSEA?S REVOLUTIONARY MESSAGE
Hosea and his prophetic writings mark a significant turning point in the Jewish peoples? understanding of their relationship with God. If we read Hosea carefully, we will discover that he has a radical way of describing the relationship between God and His People, Israel. He talks about the love that God has for His people. For the first time, we see love becoming the primary means by which God?s relationship with Israel is understood. The Law is still important but love is beginning to be seen as more important than the Law. This is a very important preparation for the preaching of Jesus who will take this new understanding to a deeper and more profound level through the witness of His life, death and resurrection.
The imagery that Hosea uses throughout his ministry are deeply rooted in love ? the love of a husband for his wife, parents for their children and so on. It is love that becomes the primary interpretative tool when trying to understand the meaning of God?s relationship with His People. Perhaps, if we have time, it would be good for us to go back to the beginning of this book of the Bible and read it through again in the light of what I have just said. It is of paramount importance that we realize that in Hosea we have a systematic expression of the most important aspect of the way that God loves us! Without this as our starting point we will end up with some sort of distorted and deformed image of God that bears little resemblance to the real thing.
Hosea belonged to a band of roving prophets who traveled around Israel preaching this revolutionary message of God?s love for His people. This is the message that we should be preaching to the world through the witness of our lives. The power of the message of love is not in the way that we speak about it with eloquence and poetry; it is in the way that we live it as we go about the daily business of our lives. This is the challenge that we face each day ? it is easy to speak about loving one another unconditionally but it is a much more difficult reality to actually put this into practice. The unconditional love of God is the centerpiece of the Gospel proclamation. How well do we live it on a day-to-day basis? Fr. Steve T.
REFLECTION QUESTION:
How unconditional is my love for those around me? Remember, this call to love includes our enemies and those who hurt us as well as those whom we love!
Holy Spirit, help me to overcome the subtle prejudices and judgments that tend to infect the way that I relate to others. I want to love unconditionally. Show me how to do this in the reality of my life situation.
Blessed Carlos Manuel Rodriguez Santiago, apostle of the Liturgy, pray for us.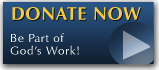 The FEAST is one of the happiest places on earth.

Click Here to find a Feast near you!
KERYGMA TV! is BACK
KERYGMA TV is on a new time slot and new channel Sundays 8 a.m. at IBC 13
Need Counseling? No Landline?
Now, you can use your mobile phone to call a friend for counseling at 09228407031. Or you may call our landlines 7266728, 7264709, 7259999 Mon-Fri 24-hrs, Sat 6am-5pm, Sun 6am-10am
BO BLOGS!
Go to Bo's Official Site and read his almost daily blog! Its not news, but thoughts and musings of Bo Sanchez. Get to know Bo in a more personal way --and find out what it means to live the life of a preacher. You get to enrich your faith as well.
DONATION
Remember to always donate your "first fruits"-not the last. Click on the "Donation" Box under the members menu - and you'll even see links to the nearest branches of the Banks where you can deposit.