READINGS for 2006-07-12
MY FAVORITE SUPERHEROES
?Without cost you have received; without cost you are to give? ? Matthew 10:7
They don?t possess super powers the way the members of Justice League of America or the Fantastic Four or the X-Men do. They aren?t even the Rizal-Bonifacio- Aquino-ready-to-save-the-nation types. In fact, they?re normal, everyday people who hold regular, often boring, jobs.
This is the group I call my friends.
Their common characteristic? They have big hearts? and not the ones that give you a coronary when you least expect it. I mean that they have so much love in them that when I need them, they go all out to provide me with the time, energy, efforts, ideas, money and yes, shoulders-to-lean on. Without expecting me to return the favor.
I could have chosen at any point to take advantage of these kind-hearted people or to be a parasite to them. Instead, God made me realize that my life is meant to be like theirs and not to take from theirs.
I am meant to serve others in return. There are people who act as if there is no hope. No tomorrow. No soul. What can I do for them? I repay my friends by giving them some of the goodness they shared with me. I?m sure, after all, that that goodness had a source? the biggest Superhero of all time? Jesus. Marvin A.
REFLECTION:
When was the last time you felt God?s love flowing to you? Why don?t you share it to the people around you? Especially to your family and friends.
Father, I receive your love. No matter how difficult i is, let me share this love to others without asking something in return but to love and be loved by you everyday.
1st READING
Hosea 10:1-3, 7-8, 12
Riches and blessings can lead to complacency. This is why the grace of thankfulness is so important. In cultivating an attitude of gratitude for all that God has given us, we remind ourselves of the true source of all blessings and this helps keep the proper perspective upon all of our achievements. Without this, we too might fall into the trap of complacency that Israel fell into. So never forget that God is the source of all the good that we have in our lives.
1 Israel is a luxuriant vine whose fruit matches its growth. The more abundant his fruit, the more altars he built; The more productive his land, the more sacred pillars he set up. 2 Their heart is false, now they pay for their guilt; God shall break down their altars and destroy their sacred pillars. 3 If they would say, ?We have no king? ? Since they do not fear the LORD, what can the king do for them? 7 The king of Samaria shall disappear, like foam upon the waters. 8 The high places of Aven shall be destroyed, the sin of Israel; thorns and thistles shall overgrow their altars. Then they shall cry out to the mountains, ?Cover us!? and to the hills, ?Fall upon us!? 12 ?Sow for yourselves justice, reap the fruit of piety; Break up for yourselves a new field, for it is time to seek the LORD, till he come and rain down justice upon you.?
P S A L M
Psalm 105:2-3, 4-5, 6-7
R: Seek always the face of the Lord.
2 Sing to him, sing his praise, proclaim all his wondrous deeds. 3 Glory in his holy name; rejoice, O hearts that seek the LORD! (R) 4 Look to the LORD in his strength; seek to serve him constantly. 5 Recall the wondrous deeds that he has wrought, his portents, and the judgments he has uttered. (R) 6 You descendants of Abraham, his servants, sons of Jacob, his chosen ones! 7 He, the LORD, is our God; throughout the earth his judgments prevail. (R)
G O S P E L
Matthew 10:1-7
Jesus tells His apostles to go first to the Jewish people rather than the Gentiles. There are many possible reasons for this that range from the fact that the Jews should have been more disposed to the Gospel due to the Law and the Prophets, to His knowledge that the Jews, in rejecting the Gospel, will make it all the more convincing that the Gospel is for both Gentile and Jew. Whatever the reason, we know today that the Gospel is to be preached to all the nations. Let us get on with this task.
1 Then he summoned his twelve disciples and gave them authority over unclean spirits to drive them out and to cure every disease and every illness. 2 The names of the twelve apostles are these: first, Simon called Peter, and his brother Andrew; James, the son of Zebedee, and his brother John; 3 Philip and Bartholomew, Thomas and Matthew the tax collector; James, the son of Alphaeus, and Thaddeus; 4 Simon the Cananean, and Judas Iscariot who betrayed him. 5 Jesus sent out these twelve after instructing them thus, ?Do not go into pagan territory or enter a Samaritan town. 6 Go rather to the lost sheep of the house of Israel. 7 As you go, make this proclamation: ?The kingdom of heaven is at hand.? ?
my reflections
think: Riches and blessings can lead to complacency.
________________________________________________________
_________________________________________________________
God?s special verse/thought for me today________________
_________________________________________________________

T O D A Y ? S BLESSING LIST
Thank You Lord for: ____________________________________
_______________________________________________________
READ THE BIBLE IN ONE YEAR Sirach 48-51
JESUS CHOOSES ORDINARY PEOPLE
We make a terrible mistake when we think we have to be someone special for the Lord to love us and use us for important work. As we can see by the roll call of the apostles, Jesus chooses very ordinary men to train them in the ways of His Kingdom. There are fishermen, a tax collector, a patriotic zealot and so on. Jesus has not gone looking for the richest or smartest. This tells us that the criteria for working in the Kingdom of God are very different from the world?s. As we follow the story of Jesus? ministry and into the life of the Early Church in the Acts of the Apostles, we discover that what is important is faithfulness and a willingness to trust the Spirit.
This means none of us are excluded from participating in the work of evangelization. The truth of the matter is that we are all required to do this by our baptism. Baptism does not just mark our entry into the Church and the reception of the gift of salvation; it also begins our responsibility of having to share the Good News. Jesus sends out his apostles as a sign of this aspect of our baptismal calling. We can take it as fact that we are all meant to be on mission, looking for new ways to introduce the life of faith to those who do not yet know Jesus.
It is important for us to remember that even though the Spirit does the work of the conversion of a person?s heart to Christ, He uses us as instruments by which to convince others of the necessity of conversion in their lives. Jesus gives His apostles and disciples authority as they go out to preach. At baptism we are similarly given the authority to proclaim the Good News through the lives that we live and the words that we speak.
There is no excuse why we cannot identify at least one person each year and make them our ?evangelization project? for that year. I do not mean to say that we should pester people to the point of annoying them but we can make a decision to fast and pray for that person and look for opportune moments to share with them our testimony. The two are very different approaches. The first relies upon our power, the second upon the power of the Holy Spirit to work in that person?s life. I think that the second way will be far more productive in the long term. Fr. Steve T.
REFLECTION QUESTION:
Who are you in the process of evangelizing at the moment? If it is no one, what about trying to find someone to pray for and share the Good News with them?
Holy Spirit, lead me to the right people as I seek to share the Gospel with others. I pray that you will prepare their hearts to receive the Good News of salvation and that you will give me the right words to speak to each person.
St. John Gualbert, abbot confessor, pray for us.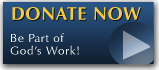 The FEAST is one of the happiest places on earth.

Click Here to find a Feast near you!
KERYGMA TV! is BACK
KERYGMA TV is on a new time slot and new channel Sundays 8 a.m. at IBC 13
Need Counseling? No Landline?
Now, you can use your mobile phone to call a friend for counseling at 09228407031. Or you may call our landlines 7266728, 7264709, 7259999 Mon-Fri 24-hrs, Sat 6am-5pm, Sun 6am-10am
BO BLOGS!
Go to Bo's Official Site and read his almost daily blog! Its not news, but thoughts and musings of Bo Sanchez. Get to know Bo in a more personal way --and find out what it means to live the life of a preacher. You get to enrich your faith as well.
DONATION
Remember to always donate your "first fruits"-not the last. Click on the "Donation" Box under the members menu - and you'll even see links to the nearest branches of the Banks where you can deposit.