READINGS for 2006-07-11
KEEP STILL!
?Nothing like this has ever been seen in Israel.?? Matthew 9:33b
In December 2004, I watched the disaster of a proportion probably to be seen only once in a lifetime ? the earthquake and the tidal waves that killed over 135,000 people in South Asia.
I asked God why? I cursed the devil for this deluge; but the question persisted in my heart. As I watched in horror, the more restless I became . In prayer, the answers came.
God allows suffering because it has redemptive values. The saints, even Jesus, had to undergo suffering. I was too restless to understand. In my restlessness, I remembered the story of the donkey that fell in a dried-up well; but could not be saved because of its whining and kicking. In an effort to assuage the donkey?s plight, the donkey?s owner mercifully decided to bury it. As the dirt fell on the donkey, it kept still and shrugged off the soil. Eventually, the well became shallow and the donkey was saved.
In restless times, we should keep still and listen For God?s instructions. Mother Teresa wisely said: ?The fruit of stillness is prayer, the fruit of prayer is faith, the fruit of faith is love, the fruit of love is service; and the fruit of service is peace?.
Keep still and know that God wants to give you peace. Rolly E.
REFLECTION:
Do I trust God even in the midst of unexplainable events?
Father, help me believe in your unfathomable wisdom.
1st READING
Hosea 8:4-7,11-13
Hosea affirms that the People of Israel have been unfaithful to the covenant and are in the process of reaping the harvest of their infidelity. This will take the form of military defeat and ultimately exile, twice! It seems that we can take a long time to learn from our mistakes. If we are really wise, we learn from others? mistakes as well as our own. Let us be mindful of the mistakes of history in order to try and avoid repeating them in our lives.
4 They made kings, but not by my authority; they established princes, but without my approval. With their silver and gold they made idols for themselves, to their own destruction. 5 Cast away your calf, O Samaria! my wrath is kindled against them; How long will they be unable to attain innocence in Israel? 6 The work of an artisan no god at all, Destined for the flames ? such is the calf of Samaria! 7 When they sow the wind, they shall reap the whirlwind; The stalk of grain that forms no ear can yield no flour; Even if it could, strangers would swallow it. 11 When Ephraim made many altars to expiate sin, his altars became occasions of sin. 12 Though I write for him my many ordinances, they are considered as a stranger?s. 13 Though they offer sacrifice, immolate flesh and eat it, the LORD is not pleased with them. He shall still remember their guilt and punish their sins; they shall return to Egypt.
P S A L M
Psalm 115:3-4, 5-6, 7-8
R: The house of Israel trusts in the Lord.
3 Our God is in heaven; whatever he wills, he does. 4 Their idols are silver and gold, the handiwork of men. (R) 5 They have mouths but speak not; they have eyes but see not; 6 they have ears but hear not; they have noses but smell not. (R) 7 they have hands but feel not; they have feet but walk not. 8 Their makers shall be like them, everyone that trusts in them. (R)
G O S P E L
Matthew 9:32-38
Today is the Feast day of St. Benedict, one of the acclaimed founders of monasticism as we know it today. Many of the religious orders have their rule based in no small way upon the rule that Benedict wrote to guide the monks that chose to follow his monastic way. This rule of life has a remarkable balance in it that should be emulated by all people, not just religious. There must always be a healthy balance between work, prayer and study if we want to live healthy spiritual and physical lives. Let us seek to discover what that balance is for each of us.
32 As they were going out, a demoniac who could not speak was brought to him, 33 and when the demon was driven out the mute person spoke. The crowds were amazed and said, ?Nothing like this has ever been seen in Israel.? 34 But the Pharisees said, ?He drives out demons by the prince of demons.? 35 Jesus went around to all the towns and villages, teaching in their synagogues, proclaiming the gospel of the kingdom, and curing every disease and illness. 36 At the sight of the crowds, his heart was moved with pity for them because they were troubled and abandoned, like sheep without a shepherd. 37 Then he said to his disciples, ?The harvest is abundant but the laborers are few; 38 so ask the master of the harvest to send out laborers for his harvest.?
my reflections
think: There must always be a healthy balance between work, prayer and study if we want to live healthy spiritual and physical lives.
________________________________________________________
_________________________________________________________
God?s special verse/thought for me today________________
________________________________________________________

T O D A Y ? S BLESSING LIST
Thank You Lord for: ____________________________________
_______________________________________________________
READ THE BIBLE IN ONE YEAR Sirach 44-47
GROWING IN LOVE AND CARE
One of the first and most important characteristics that a religious leader must have is a pastoral heart, a genuine care and concern for the welfare of the people entrusted to them. This is normally a gift, not learnt! Even when the gifting is there, it takes a lot of work to truly develop the gift. Jesus laments the fact that the leaders of the people have failed in their pastoral duty. As is mentioned in Ezekiel, God is looking for men who will care for the People of Israel as a true shepherd cares for his flock.
It is okay and even necessary to have visionary people in leadership, but without pastorally minded people to back them up, a community will not prosper. There are few things that evoke greater levels of pity in me than coming across a community that is floundering because there is little or no pastoral care of its members. At the same time we must also be careful not to over-pastor people. It is important that no person is deprived unintentionally or not of the ability and freedom to make decisions for their lives. Good pastoring is always about consultation and sharing and very rarely about laying down the law as to what people can and cannot do.
A good pastor leaves the decision in the hands of the individual and his attitude towards an individual will not change even the individual does not follow the advice. This is unconditional love. No matter where a person may be in relation to the community life, there is the desire and will to work with them in love and mercy to draw them back to the heart of God. A pastor should never try to manipulate a person by putting conditions upon the type of response the individual might make. Time and again, I have invited people to make certain decisions and they have not responded. This is a disappointment to me but I cannot allow it to alter my disposition of love and care towards the individual involved. Nor is it an excuse for me to exclude the person from my life. Fr. Steve T.
REFLECTION QUESTION:
Can I identify the gifts that the Lord has given me to share with the community to which I belong? How am I actively seeking to strengthen these gifts?
Father, your heart is always one of mercy and love towards your people. Help me to grow in the way that I imitate you in this. Teach me how to grow in love and acceptance of people for who they are and not demand that they be who I want them to be.
St. Benedict of Nursia, abbot confessor, pray for us.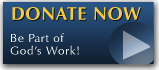 The FEAST is one of the happiest places on earth.

Click Here to find a Feast near you!
KERYGMA TV! is BACK
KERYGMA TV is on a new time slot and new channel Sundays 8 a.m. at IBC 13
Need Counseling? No Landline?
Now, you can use your mobile phone to call a friend for counseling at 09228407031. Or you may call our landlines 7266728, 7264709, 7259999 Mon-Fri 24-hrs, Sat 6am-5pm, Sun 6am-10am
BO BLOGS!
Go to Bo's Official Site and read his almost daily blog! Its not news, but thoughts and musings of Bo Sanchez. Get to know Bo in a more personal way --and find out what it means to live the life of a preacher. You get to enrich your faith as well.
DONATION
Remember to always donate your "first fruits"-not the last. Click on the "Donation" Box under the members menu - and you'll even see links to the nearest branches of the Banks where you can deposit.