READINGS for 2006-07-09
RECOGNIZE PROPHETS AROUND YOU
?A prophet is not without honor, except in his own country, and among his own kin, and in his own house.? ? Mark 6:4
As a young teen, I remember my Dad and Mom telling me, ?Don?t have a girlfriend when you?re young.? I remember saying, ?I can handle myself. I?m not like the other young guys... I know my priorities.? But true enough, I learned the hard way that it ate up precious time from my studies and growing up. So after some time, I gave up the relationship.
I didn?t have a girlfriend for 10 years?and I enjoyed more friendships, served the poor, founded organizations, and travelled all over the world. And when I was ready, I courted someone, got engaged, and got married at 32 years old.
I?m old enough to know that God spoke through my parents but I didn?t listen. I?m not saying that everything that our parents say is correct. You still need to discern God?s will on your own.
But being older and seeing my mistakes in the past makes me more humble?and teachable?today. Bo S.
REFLECTION:
When has God used your parents, or spouse, or children to ?speak? to you?
Lord, open my ears to hear Your voice even from the ordinary people around me. Help me especially to recognize You in my family members.
1st READING
Ezekiel 2:2-5
The Lord assures Ezekiel that there will be no doubt that it is a prophet who speaks when he speaks to the people of Israel. Ezekiel, with this encouragement has a long ministry as prophet to the people. We too are called, even anointed at baptism, into the prophetic ministry. We probably will not receive words to speak from the Lord as did the Old Testament prophets, but we certainly have the Word of God in the Scriptures with which to fashion our lives and so give witness to God?s love and the gift of salvation.
2 As he spoke to me, spirit entered into me and set me on my feet, and I heard the one who was speaking 3 say to me: Son of man, I am sending you to the Israelites, rebels who have rebelled against me; they and their fathers have revolted against me to this very day. 4 Hard of face and obstinate of heart are they to whom I am sending you. But you shall say to them: Thus says the Lord GOD! 5 And whether they heed or resist-for they are a rebellious house-they shall know that a prophet has been among them.
P S A L M
Psalm 123:1-2, 2, 3-4
R: Our eyes are fixed on the Lord, pleading for his mercy.
1 To you I lift up my eyes who are enthroned in heaven. 2 As the eyes of servants are on the hands of their masters. (R) As the eyes of a maid are on the hands of her mistress, so are our eyes on the LORD, our God, till he have pity on us. (R) 3 Have pity on us, O LORD, have pity on us, for we are more than sated with contempt; 4 our souls are more than sated with the mockery of the arrogant, with the contempt of the proud. (R)
2nd READING
2 Corinthians 12:7-10
No one knows what Paul?s thorn in the flesh was. There are all sorts of speculation as to the nature of his struggle. However, what does it matter? The fact probably is that each of us has a particular area in which we struggle to be holy. It is here that we have to throw ourselves at the feet of the Lord and beg for the grace to overcome all of our sins. The call to holiness means that we should seek to live a life free of all sin. This means constant repentance and seeking the grace of conversion to the Lord every day.
7 Because of the abundance of the revelations therefore, that I might not become too elated, a thorn in the flesh was given to me, an angel of Satan, to beat me, to keep me from being too elated. 8 Three times I begged the Lord about this, that it might leave me. 9 But he said to me, ?My grace is sufficient for you, for power is made perfect in weakness.? I will rather boast most gladly of my weaknesses, in order that the power of Christ may dwell with me. 10 Therefore, I am content with weaknesses, insults, hardships, persecutions, and constraints, for the sake of Christ; for when I am weak, then I am strong.

G O S P E L
Mark 6:1-6
It is easy for us to fall into a similar trap to that of those who doubt that Jesus could amount to anything. Whether it is jealousy or just plain arrogance of mind and heart that leads the people to this conclusion about Jesus, we do not know. What we do know, however, is that we should seek to avoid their sin and to place our trust and hope in Jesus! Only by trusting in Him will we be able to overcome our sins and grow in holiness. Only with the help of God?s grace will we be saved.
1 He departed from there and came to his native place, accompanied by his disciples. 2 When the sabbath came he began to teach in the synagogue, and many who heard him were astonished. They said, ?Where did this man get all this? What kind of wisdom has been given him? What mighty deeds are wrought by his hands? 3 Is he not the carpenter, the son of Mary, and the brother of James and Joses and Judas and Simon? And are not his sisters here with us?? And they took offense at him. 4 Jesus said to them, ?A prophet is not without honor except in his native place and among his own kin and in his own house.? 5 So he was not able to perform any mighty deed there, apart from curing a few sick people by laying his hands on them. 6 He was amazed at their lack of faith. He went around to the villages in the vicinity teaching.
my reflections
think: Each of us has a particular area in which we struggle to be holy. Let us bring it to Jesus? feet.

________________________________________________________
_________________________________________________________
God?s special verse/thought for me today________________
_______________________________________________________

T O D A Y ? S BLESSING LIST
Thank You Lord for: ____________________________________
_______________________________________________________
READ THE BIBLE IN ONE YEAR Sirach 36-39
SABBATH PAUSE
My weekly time with God
THANK YOU LIST
Things to be grateful for from the past week
________________________________________________________________
________________________________________________________________
_________________________________________________________________
SPECIAL NEEDS
Things to ask God for in the coming week
________________________________________________________________
_________________________________________________________________
________________________________________________________________
HIDDEN TREASURE
Most important word God told me this week
________________________________________________________________
_________________________________________________________________
_________________________________________________________________

GETTING TO KNOW THE SAINTS
St. Germaine Cousin
Shepherdess (1579 - 1602)
?I have what God wished me to have, and I want no more.?
St. Germaine was a peasant girl from the village of Pibrac, near Toulouse. Her mother died in childbirth, and she was raised by an unloving father and a stepmother who made no effort to conceal her positive dislike for the girl. To keep Germaine away from her own children her stepmother forced Germaine to sleep in the stable or under the stairs, kept her busy with chores, and fed her on table scraps.
Despite the drudgery and injustice of her life, Germaine accepted every insult with cheerfulness and love. She especially welcomed the task of tending her father?s sheep, as this afforded an opportunity for undisturbed prayer and communion with God. As she stood watch in the fields, God ?spoke to her soul as He speaks to the humble and clean of heart, and she lived ever consciously in His presence.? ,br />Germaine was faithful in attending daily Mass. When she heard the bells ringing she would plant her crook in the ground and hasten to church, entrusting the flock to her guardian angel. Invariably she found them safe and sound.
In time Germaine acquired a reputation for holiness among her neighbors. This won her no special privileges at home. Indeed, she was harshly punished for sharing her table scraps with more unfortunate beggars. Even her stepmother was caught short, however, when she confronted Germaine on a winter?s day and forced her to open her apron, expecting to find there some missing bread. Instead there fell a cascade of spring flowers.
Afterward her family grudgingly invitedGermaine to accept a proper bed in the home. But this real-life cinnderella preferred her humble place beneath the stairs. There, one morning, she was found dead at the age of 22. Her grave soon became a popular object of pilgrimage. She was canonized by Pope Pius IX.
STRENGTH OF THE SPIRIT
The people often wondered where Jesus? authority and wisdom had its source. We do not wonder about this in regards to Jesus as we know that it comes from His union with the Father and the Holy Spirit. We know that since Jesus is God he has an unlimited store of blessings and graces upon which to draw in His ministry. The Good News is that we have access to that store through faith in Him! What I find myself often wondering is how I practically access this wonderful store on a regular basis.
There is no doubt in my mind that God wants us to draw from His storehouse of blessings, however, this is possible only if we are living according to His will. The graces that God offers us are not for sale to the highest bidder; they are for the express purpose of proclaiming the Good News of salvation to the ends of the earth. The saints are easily able to draw from this wealth as their lives are committed to this goal. It is not that they have earned any right to them. They are gifts from God. But that their disposition of life makes it such that God?s grace finds it easy to work with their goals and intentions as their hearts and minds have been fully captured by the vision of the Kingdom of God.
Herein lies our challenge, to surrender ourselves to the will of God in such a way that working and living for His Kingdom becomes the governing force in our lives. It is only then that we will be fully disposed towards the reception of all of the graces on offer to us from God. This is normally the work of a lifetime, that is, we cannot expect it to happen overnight. There will be trials and suffering; times of learning and relearning the heart and mind of the Lord for His people; there will be moments of grace when we advance in holiness rapidly as well as times when we seem to be in a spiritual desert or wasteland. In all of these, it is important that we make the same response, namely to trust in God and move forward as best as we can in accordance with His will! Rome was not built in a day, nor was any of the life of a saint! We cannot expect life to be too easy either. Fr. Steve T.
REFLECTION QUESTION:
Do I tend to rely upon my own strengths and talents rather than placing my total trust in the Lord? How can I grow in trust of His will for me?
Holy Spirit, you have inspired, strengthened and gifted many throughout the world in the work of the Kingdom of God. I pray that you will work with me in my desire to serve God so that He will get the best out of me in terms of my service of the Gospel.
St. Nicholas Pieck and Companions, Gorkum martyrs, pray for us.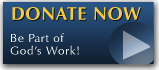 The FEAST is one of the happiest places on earth.

Click Here to find a Feast near you!
KERYGMA TV! is BACK
KERYGMA TV is on a new time slot and new channel Sundays 8 a.m. at IBC 13
Need Counseling? No Landline?
Now, you can use your mobile phone to call a friend for counseling at 09228407031. Or you may call our landlines 7266728, 7264709, 7259999 Mon-Fri 24-hrs, Sat 6am-5pm, Sun 6am-10am
BO BLOGS!
Go to Bo's Official Site and read his almost daily blog! Its not news, but thoughts and musings of Bo Sanchez. Get to know Bo in a more personal way --and find out what it means to live the life of a preacher. You get to enrich your faith as well.
DONATION
Remember to always donate your "first fruits"-not the last. Click on the "Donation" Box under the members menu - and you'll even see links to the nearest branches of the Banks where you can deposit.