READINGS for 2006-07-06
CRITICAL
?Why do you harbor evil thoughts?? ? Matthew 9:4
?I promise you. If you pass the CPA board exams, I?ll give you a Cross ballpen,? said my uncle who doubted if I could really make it. ?Even if she comes from SGV, she knows nothing,? exclaimed one of my officemates, envious of my flourishing career.
?You?re too kind and so the cast doesn?t respect you,? commented by one shorttempered production crew in our musical play.
Criticisms. They are part of life. Offending yet they can be viewed as compliments. Maybe I was a somebody that they take notice of me. Though these criticisms really hurt my feelings, they actually served as fuel for me to strive for excellence. These did not stop me from pursuing my goals.
Jesus was accused by the scribes as a blasphemer because He said to the paralytic, ?? your sins are forgiven.? What the scribes didn?t know was Jesus is God and He has the authority to forgive sins. Jesus didn?t mind His detractors. He remained focus on His mission and went about doing good.
Are you being criticized for doing what is right? Learn from Jesus. Just do it. Sooner or later, when you have tried and won, your critics will be silenced. Judith C.
REFLECTION:
Are you as critical as those who critize you?
Give me strength, Lord, to face criticism with both confidence and humility.
1st READING
Amos 7:10-17
Amaziah is jealous so he stirs up bad feeling towards Amos. Amos tells him that his jealousy and lack of faithfulness to the Lord have contributed to the fact that his wife will become a prostitute, his children will die and he himself will die in exile. Let us heed this warning and so seek to be faithful to all that God asks of us. God will not will evil upon us even if we sin; however, the consequences of sin are never so merciful. Often, when we sin, the consequences get out of our control.
10 Amaziah, the priest of Bethel, sent word to Jeroboam, king of Israel: ?Amos has conspired against you here within Israel; the country cannot endure all his words. 11 For this is what Amos says: ?Jeroboam shall die by the sword, and Israel shall surely be exiled from its land.? 12 To Amos, Amaziah said: ?Off with you, visionary, flee to the land of Judah! There earn your bread by prophesying, 13 but never again prophesy in Bethel; for it is the king?s sanctuary and a royal temple.? 14 Amos answered Amaziah, ?I was no prophet, nor have I belonged to a company of prophets; I was a shepherd and a dresser of sycamores. 15 The LORD took me from following the flock, and said to me: Go, prophesy to my people Israel. 16 Now hear the word of the LORD!? You say: prophesy not against Israel, preach not against the house of Isaac. 17 Now thus says the LORD: Your wife shall be made a harlot in the city, and your sons and daughters shall fall by the sword; your land shall be divided by measuring line, and you yourself shall die in an unclean land; Israel shall be exiled far from its land.
P S A L M
Psalm 19:8, 9, 10, 11
R: The judgements of the Lord are true, and all of them are just.
7 [8] The law of the LORD is perfect, refreshing the soul; the decree of the LORD is trustworthy, giving wisdom to the simple. (R) 8 [9] The precepts of the LORD are right, rejoicing the heart; the command of the LORD is clear, enlightening the eye. (R) 9 [10] the fear of the LORD is pure, enduring forever; the ordinances of the LORD are true, all of them just. (R) 10 [11] they are more precious than gold, than a heap of purest gold; sweeter also than syrup or honey from the comb. (R)
G O S P E L
Matthew 9:1-8
It is easy to see how Jesus? conflict with the Scribes and Pharisees begins. He knows that He is the Son of God and is not afraid or ashamed to exercise the authority that He has in terms of forgiving sins. The Scribes and Pharisees do not believe that Jesus is God and thus it is blasphemy for Him to imply that He has the authority to forgive sins. Let us not take issue with those who do not believe what we do, but seek to convince them by living the truth of our faith to the full.
1 He entered a boat, made the crossing, and came into his own town. 2 And there people brought to him a paralytic lying on a stretcher. When Jesus saw their faith, he said to the paralytic, ?Courage, child, your sins are forgiven.? 3 At that, some of the scribes said to themselves, ?This man is blaspheming.? 4 Jesus knew what they were thinking, and said, why do you harbor evil thoughts? 5 Which is easier, to say, ?Your sins are forgiven,? or to say, ?Rise and walk?? 6 But that you may know that the Son of Man has authority on earth to forgive sins? ? he then said to the paralytic, ?Rise, pick up your stretcher, and go home.? 7 He rose and went home. 8 When the crowds saw this they were struck with awe and glorified God who had given such authority to human beings.
my reflections
think: Let us not take issue with those who do not believe what we do, but seek to convince them by living the truth of our faith to the full.
_______________________________________________________
_________________________________________________________
God?s special verse/thought for me today________________
_________________________________________________________

T O D A Y ? S BLESSING LIST
Thank You Lord for: ____________________________________
_______________________________________________________
READ THE BIBLE IN ONE YEAR Sirach 23-25
FIRST STEP TO HEALING
It is very instructive that we often find Jesus pronouncing the forgiveness of a person?s sins before He heals them of their physical sickness. Why does Jesus do things in this order? I believe that Jesus wants to teach us the primacy of forgiveness in the spiritual life. He wants us to realize that the most basic foundation for a holy life is found in the willingness of God to forgive our sins. And the forgiveness of God will only take full effect in our lives if we are willing to repent of our sins as well!
When Jesus announces His readiness to begin His mission in Mark?s Gospel, He tells us that we must repent and believe. Repentance in one sense is prior to belief. It is only when we are willing to let go of all the wrong thinking and wrong doing in our lives that we will be able to take on the mind of Christ and begin to live a life of holiness and grace. The primacy of forgiveness and repentance is there for the purpose of clearing the way so that the truth of the Gospel can take proper root in us and won?t be sidelined straight away by more sin.
At the same time, Jesus demonstrates his complete authority over sin and anything the devil might seek to do to us. If we remember, yesterday?s Gospel told us of the healing of the Gadarene demoniac. Following this, the healing of a paralytic demonstrates to us, the complete authority that Jesus has over any situation. We can be sure that the promise of God?s forgiveness of our sins is not a hollow one. We can rely upon the promise of His love.
This leaves us in the position of having to choose to submit to the order that God has created or to try to go against it. We must ask ourselves: Are willing to entrust our lives to the mercy of God and follow in His footsteps or are we going to try to make it on our own? I think the dramatic nature of the miracles that Jesus works is designed to help us be convinced that we should submit our lives to God. The demonstration of Jesus? authority is enough to convince me. What about you? Fr. Steve T.
REFLECTION QUESTION:
How seriously do I take the call to repent of my sins and clean things up within so that the holiness and love of God can take root in my life?
Jesus, you have forgiven all of my sins. Help me to be humble enough to accept the gift of your forgiveness. I pray for the grace to experience the presence of your love and forgiveness in my life so that I can better share it with others.
St. Maria Goretti, virgin and martyr, pray for us.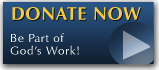 The FEAST is one of the happiest places on earth.

Click Here to find a Feast near you!
KERYGMA TV! is BACK
KERYGMA TV is on a new time slot and new channel Sundays 8 a.m. at IBC 13
Need Counseling? No Landline?
Now, you can use your mobile phone to call a friend for counseling at 09228407031. Or you may call our landlines 7266728, 7264709, 7259999 Mon-Fri 24-hrs, Sat 6am-5pm, Sun 6am-10am
BO BLOGS!
Go to Bo's Official Site and read his almost daily blog! Its not news, but thoughts and musings of Bo Sanchez. Get to know Bo in a more personal way --and find out what it means to live the life of a preacher. You get to enrich your faith as well.
DONATION
Remember to always donate your "first fruits"-not the last. Click on the "Donation" Box under the members menu - and you'll even see links to the nearest branches of the Banks where you can deposit.